GAC - Week Ten
November 5th, 2021 10:00am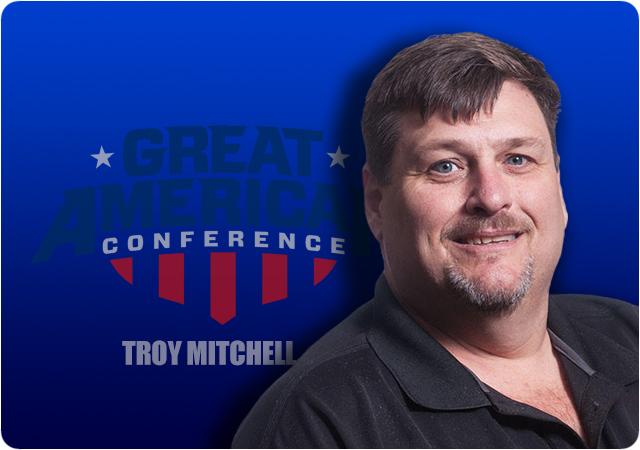 GAC-WEEK TEN
With two weeks remaining in the regular season, the GAC still has four teams ranked in the top 10 in the NCAA Super Region 3 rankings. Harding remained at No. 2 and unless something strange happens will host the first two rounds of the playoffs.
Henderson State and Ouachita Baptist are in the top seven and have two critical games on the schedule including facing off against one another on Nov. 13. Southeastern Oklahoma is ninth in this week's rankings and must win the final two games of the season and hope for some help to get an at-large bid.
Oklahoma Baptist 44, Southern Arkansas 40
Oklahoma Baptist scored 20 points in the fourth quarter to claim a 44-40 victory over Southern Arkansas.
The Bison trailed 40-31 with just under 11 minutes to play in the game following a 75-yard pass from SAU's Hayden Mallory to Micah Small.
OBU quickly responded as Preston Haire moved the Bison downfield 75 yards in just over two minutes, finishing the drive with an eight yard rushing touchdown.
On SAU's ensuing drive, Mallory was picked off by Jay Jordan to set up OBU's winning drive.
On OBU's next possession, Haire completed six of seven passes with his final toss being a 9-yard scoring play to Josh Cornell for the game-winner.
Haire rushed for 114 yards to go along with his 273 passing yards.
Cornell caught 10 passes for 148 yards, with Keilahn Harris having seven receptions including a 9-yard catch for a touchdown.

Ouachita Baptist 43, East Central 28
Ouachita Baptist rallied from a 28-17 deficit and scored 26 unanswered points to beat East Central 43-28 to remain in a tie for first-place in the GAC standings.
OBU's rally was sparked by Hayden Lassiter's 10-yard interception return for a touchdown on the final play of the third quarter.
The Tigers went on to score 20 fourth quarter points getting a pair of touchdown runs by TJ Cole and a 28-yard score by Kendel Givens. The two combined for 319 rushing yards with Cole totaling 271 yards while scoring four touchdowns.
OBU's defense limited East Central to just 69 yards in the second half while having 11 tackles for loss in the game.
Harding 73, Northwestern Oklahoma 14
Harding recorded a GAC record 685 yards rushing while scoring 10 touchdowns on the ground in a 73-14 victory over Northwestern Oklahoma. Harding rushed for 412 yards and six touchdowns in the first half. The Bisons averaged almost 11 yards per carry for the game.
Three Bisons rushed for more than 100 yards including Jhalen Spicer, Blake Delacruz and Will Fitzhugh. Spicer had three first-half touchdowns and rushed for 114 of his career-high 146 yards before halftime. Delacruz added a career-high 136 rushing yards that included an 84-yard TD run in the third quarter, and Fitzhugh notched 116 yards on 10 carries and a 10-yard TD. Northwestern managed only 43 total yards in the first half and finished with 237
Southeastern Oklahoma 34, Arkansas-Monticello 14
Southeastern Oklahoma jumped out to a 17-0 lead and cruised to a 34-14 win over Arkansas-Monticello, remaining one game back of the GAC leaders.
Daulton Hatley completed 18-of-25 passes for 197 yards and two touchdowns, while CJ Shavers carried the ball 13 times for 86 yards.
Katrell Blakely led the SEOSU receivers with 10 catches for 64 yards, while Braxton Kincade totaled 59 and a touchdown.
The SEOSU defense had 10 tackles for loss including six quarterback sacks. Ja'Lon Freeman and Scooter Baker led the team with 10 tackles each.
UAM's Demilon Brown completed 22-of-33 passes for 252 yards.

Arkansas Tech 15, Southwestern Oklahoma 14
Jesus Zizumbo's 36-yard field goal with eight seconds left in the game, lifted Arkansas Tech to a 15-14 road win over Southwestern Oklahoma.
Trailing 14-6 entering the fourth quarter, the ATU offense put together a drive that covered 97 yards, on 14 plays, in 7:03. Ron Thompson was instrumental carrying the ball four straight times in moving the football from the ATU 3 out to the 37-yardline. Backup quarterback Caleb Canady completed four straight passes, capped off with a 21-yard scoring strike to Mason Ross. The two-point conversion failed and ATU trailed 14-12 with 4:37 to play.
The Wonder Boys would get the ball back with 2:59 remaining but had to begin the drive on their own 18.
ATU would benefit from some key penalties against ECU, but the big play occurred when Canady connected with Ross for a big 29-yard gain that brought the ball all the way down to the SWOSU 21-yardline with just 22 seconds left which help set up Zizumbo's game-winner.

Henderson State 34, Southern Nazarene 3
Henderson State had little trouble in beating Southern Nazarene 34-3. The Reddies used a dominant defensive performance holding the Crimson Storm to just 236 yards of offense while totaling 14 tackles for loss.
Deldric Shields led the defense having six total tackles including 4.5 stops for negative yards.
Jake Chatman recorded his second pick-six of the season when he intercepted a Jarvis Davis pass and returned it 62 yards for a score.
Offensively, Adam Morse finished 25-for-34 for 264 yards, one touchdown and one interception in the win. Morse was also the Reddies' leading rusher with eight carries for 66 yards. Henley Bland had the best game of his career catching five passes for 85 yards to lead the receiving corps.

GAC PLAYERS OF THE WEEK
GAC OFFENSIVE PLAYER OF THE WEEK – TJ Cole, Ouachita, RB, Jr., Texarkana, Texas
Cole rushed for a career-high 271 yards as the Tigers rallied for a 43-28 road win against Ouachita. He scored four times, including the go-ahead score early in the fourth quarter. He recorded the first 200-yard rushing game by a Tiger since 2016. He ran for the most yards by a GAC running back since Arkansas Tech's Bryan Allen ran for 279 on October 10, 2015.

GAC DEFENSIVE PLAYER OF THE WEEK – Deldric Shields, Henderson State, DB, Jr., Pittsburg, Texas
Shields finished with six tackles and 4.5 tackles for loss in a 34-3 home win against Southern Nazarene. The 4.5 tackles for loss represented the most in a single game by a Reddie since 2011 when Robbie Aldridge had 5.0 against East Central. Shields and the Reddie defense kept their opponent out of the end zone for the first time since October 17, 2015.

GAC CO-SPECIAL TEAMS PLAYER OF THE WEEK – Jesus Zizumbo, Arkansas Tech, K, Jr., Springdale, Arkansas
Zizumbo converted three field goals in Arkansas Tech's 15-14 win at Southwestern Oklahoma State. He kicked the game winner, a 38-yard try, with just eight seconds remaining as the Wonder Boys completed an eight-point fourth-quarter comeback. Earlier in the game, he made kicks from 44 and 24 yards out.

GAC CO-SPECIAL TEAMS PLAYER OF THE WEEK – Demarcus Williams, Southern Arkansas, KR, Fr., Marshall, Texas
Williams matched the NCAA record for the longest kick return in history when he registered a 100-yard run back in the third quarter against Oklahoma Baptist. He became the fifth player in GAC history with a 100-yard return, and the first since Harding's Corey Bassett on September 10, 2016. He matched the SAU record set by Jordan Babineaux against Delta State in 2003.
ON THE DOCKET THIS WEEK
Last Week 6-0, Season 38-16
Southern Arkansas (3-6) at Southern Nazarene (1-8) 1 p.m.
Southern Arkansas' Jariq Scales is one of the top running backs in the league and he should have a big game against a SNU defense that struggles with the ground game. If Scales can move the ball on the ground, it will open up the pass game which could allow Hayden Mallory to have a career afternoon.
PEDICTION: Southern Arkansas 42, Southern Nazarene 21

Southeastern Oklahoma (7-2) at No. 6 Ouachita Baptist (8-1) 1 p.m.
GAME OF THE WEEK
Southeastern Oklahoma's hopes of making the NCAA playoffs is on the line. A win over Ouachita Baptist would bolster the Savage Storms chances. For OBU, a win would be one step closer in winning a fourth straight GAC title and another playoff appearance opportunity.
The game features one of the best rushing offenses in Ouachita against a Southeastern Oklahoma team that is third in the league in passing. Both teams have strong defensive units with OBU having one of the top passing defenses in the GAC which could be troublesome for the Savage Storm. Like I said last week, Ouachita may get behind early, but the Tigers always seem to find a way to win.
PREDICTION: Ouachita Baptist 31, Southeastern Oklahoma 28

No. 17 Henderson State (8-1) at Oklahoma Baptist (6-3) 2 p.m.
This game features the two top passing teams in the GAC along with a number of talented receivers that will have a huge impact on the outcome. Henderson's Adam Morse leads the league averaging 307 yards per game. He has completed 68.5 percent his passes and has totaled 24 touchdown tosses. I have given Morse the nickname "Scoot" as he also can run the football when needed, having rumbled for 230 yards while scoring four times.
OBU's Preston Haire has equally been impressive throwing for 291.8 yards per game and a league best 30 touchdowns. Haire was the 2019 GAC Offensive Player of the Year and a nominee for the Harlon Hill Award.
Both teams have numerous receivers to watch. HSU's All-American L'liott Curry leads the league averaging just over 118 yards per game while scoring 12 times. Xavier Malone also ranks among the top 5 in the GAC averaging 84.6 yards per contest and 14.4 yards per reception.
OBU's top weapons include Keilahn Harris and Josh Cornell. The duo has combined to record 138 catches for 1659 yards and 24 touchdowns this year. Both players have over 10 touchdown receptions.
It all boils down to defense. HSU leads the GAC with 15 interceptions and has at least one pick in seven games this fall. Henderson has allowed an opponent to pass for 300 or more yards just once this season. OBU's defense ranks ninth in the league in total defense (393.3 yards per game). The Bison have surrendered 30 or more points in six games this fall and is 3-3 in those contests.
This game could come down to who has the ball last. Fans will be treated to a big shootout.
PREDICTION: Henderson State 48, Oklahoma Baptist 45

Southwestern Oklahoma (0-9) at No. 3 Harding (8-1) 2 p.m.
Harding has outscored its opponents 137-21 in the last two games scoring 64 and 73 points in those contests. I don't see anything different this week as the Bisons play a winless Southwestern Oklahoma team that is scoring just 21 points per game. After setting a GAC record in rushing yards last week, Harding could easily do the same again this week.
PREDICTION: Harding 56, Southwestern Oklahoma 14

Northwestern Oklahoma (1-8) at Arkansas Tech (3-6) 2 p.m.
Arkansas Tech rallied last week to win on a late field goal against Southwestern Oklahoma. The Wonder Boys have been very competitive with three of their losses by a touchdown or less. Northwestern Oklahoma just gave up over 600 rushing yards to Harding and the defense is now allowing over 285 yards rushing per game.
Northwestern offensively has better numbers, but the defense is allowing 45.8 points per game. If the Wonder Boys can limit their mistakes and not turn the ball over they should roll.
PREDICTION: Arkansas Tech 38, Northwestern Oklahoma 13

East Central (5-4) at Arkansas-Monticello (4-5) 2 p.m.
ECU again proved my point that the Tigers have difficulties against teams that are above .500 with the team winless in four tries. This week ECU faces a UAM team that has lost three straight, all against the top teams in the GAC.
The Boll Weevils rank 11th in the league in both scoring (19.6) and total offense (342.6). UAM is also the most penalized in the league with the team be whistled for 92.7 yards per game.
Quarterback Demilon Brown has basically tried to do it all for UAM leading the team In passing, rushing and scoring touchdowns. East Central has one of the better passing defenses in the league allowing just 180 yards per game.
The Tigers will secure a winning season and win a close one.
PREDICTION: East Central 23, Arkansas-Monticello 20