GAC Week Three Recap
September 19th, 2022 7:00am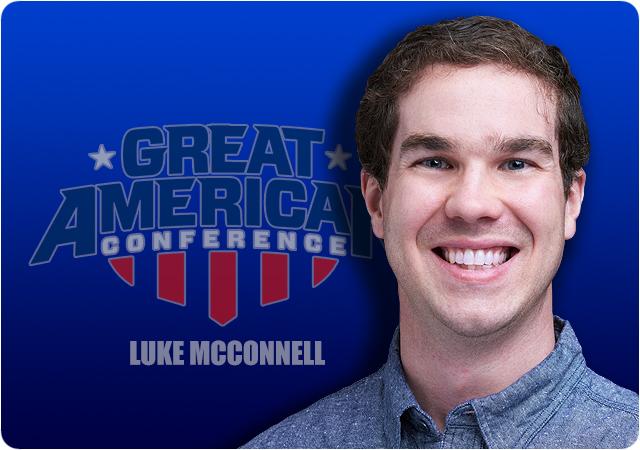 It was a high-scoring weekend in the GAC, with the conference putting up an average of 70 points per contest. Let's dig into the recaps.
Henderson State 37, Arkansas-Monticello 27
Our game of the weekend didn't end up as close as we expected, as the Reddies jumped out to a 30-7 halftime lead and coasted from there to hand the Weevils their first loss of the season.
Henderson State put up nearly 500 yards of offense in a very balanced attack, 188 on the ground and 310 through the air. Quarterback Andrew Edwards was terrific once again, going 21-of-33 with four touchdowns and a single interception. The Reddies offensive line also didn't allow a sack all night. Xavier Malone racked up 169 receiving yards with two touchdowns while Korien Burrell had 121 yards on the ground.
The Reddies defense sacked UAM quarterback Demilon Brown six times, giving them 16 sacks this season. Brown finished with 320 passing yards and 106 rushing yards, but the UAM offense just couldn't keep pace in the first two quarters with the Reddies. UAM did put up 254 yards in the first half, but came up empty three times inside the HSU 35-yard line.
With the win, Henderson State coach Scott Maxfield earned win No. 120, passing Sporty Carpenter as the all-time winningest coach at Henderson State.
Southeastern OSU 58, Southwestern OSU 48
It was a wild shootout in Weatherford on Saturday as Southeastern bounced back to get the win over the Bulldogs. This one saw the Savage Storm jump out to a 17-0 lead and score 44 first half points.
The offense was plentiful both ways, as there were four touchdowns of longer than 40 yards in the game. Southeastern put up nearly 600 yards of offense while the Bulldogs added 426 themselves. The offense was the only bountiful thing on Saturday: the teams combined for 29 penalties for 292 yards!
Daulton Hatley was stellar for Southeastern, throwing for 423 yards and five touchdowns to four different receivers. Deundre Wheeler also was a big contributor, rushing for 128 yards and two touchdowns. For Southwestern, quarterback Tylan Morton threw for 288 yards and five touchdowns, but was just 18-of-37 and threw three interceptions.
No. 9 Ouachita Baptist 63, Arkansas Tech 14
The Wonder Boys had shown signs of improvement through the first two weeks of the season but hit a reality check against the Tigers. On the other side, it's clear the Tigers are more than disappointed in last year's 9-2 mark and are on a mission to remind folks just how good they are.
The damage was swift and extensive on Saturday. Both teams scored a touchdown on their opening drives, and then Ouachita scored the next 56 points. They led 49-7 at haftime, holding the Wonder Boys to just 95 yards on six possessions after their opening 75-yard touchdown drive. Meanwhile, the Tigers scored a touchdown on their first eight possessions of the game, and six of their touchdown drives for the game were five plays or less.
Ouachita put up 629 yards of offense including 294 through the air on 14-of-15 pass attempts. Riley Harms was 8-for-8 with three touchdown passes while TJ Cole rushed for 137 yards and a score on just 12 carries.
East Central 44, Southern Nazarene 21
Another slow start for the Crimson Storm spelled doom on Saturday. East Central jumped out to a 14-0 lead and even the best offensive output since 2019 couldn't bring SNU back.
Offensively, the numbers were pretty even, but SNU turned the ball over three times in East Central territory, including a fumble inside the 10-yard line in the third quarter when a touchdown would have cut the lead to seven. SNU also missed a short field goal attempt after a nine-minute drive stalled inside the ECU 10-yard line again.
East Central punted just twice for the game and had just a single three-and-out. Quarterback Kenny Hrncir bounced back from a dreadful performance at Arkansas Tech last week to throw for 198 yards and rush for 47 yards.
Oklahoma Baptist 31, Northwestern OSU 23
This one was much more low-scoring than expected, but after falling behind late in the third quarter, the Bison scored 17 straight in the fourth quarter to seize control and hold off the Rangers.
The Bison discovered a lot of success on the ground as EJ Moore and Buddy Bizzell both crossed the century mark and combined for three touchdowns. OBU's defense also limited NWOSU quarterback Tanner Clarkson to just 244 yards through the air. Clarkson also rushed for 68 yards, but had 34 yards lost on rushing attempts as well.
OBU punted eight times over the course of the game, but offset that by forcing four Ranger turnovers, including three fumbles.
No. 7 Harding 37, Southern Arkansas 17
A tight game turned lopsided just before halftime, as the Bisons scored 23 unanswered points over the course of three separate quarters to put the Muleriders away.
It was a classic Harding win. 448 yards rushing and a 41:03-18:57 edge in time of possession. Southern Arkansas averaged a more-than respectable 6.4 yards per play against a really good Harding defense, but was able to run just 49 plays for the game and had just seven possessions total. The Muleriders had a chance to tie the game in the second quarter, but the Bisons put up a goal-line stand to turn SAU away.
Will Fitzhugh and Cole Keylon both went over 100 yards for the Bisons on the ground and combined for four touchdowns.
How we did: 6-0!
Season picks: 14-4