GAC - Week Three
September 15th, 2021 10:00pm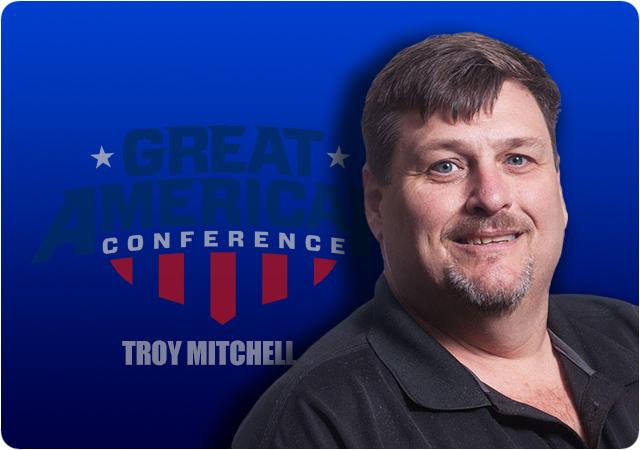 GAC REPORT – WEEK THREE
Southeastern Oklahoma provided the upset of the week as the Savage Storm took down previously ranked No. 12 Harding 32-31 to end a nine-game losing streak to the Bisons.
Southern Arkansas scored 21 unanswered points in the fourth quarter to rally to beat Southwestern Oklahoma 42-27, while East Central limited Arkansas Tech to just 232 yards of total offense to beat the Wonder Boys 13-10.
Ouachita Baptist, Henderson State and Oklahoma Baptist had little issues in recording wins over Southern Nazarene, Northwestern Oklahoma and Arkansas-Monticello.
Southeastern Oklahoma 32, Harding 31
Southeastern Oklahoma scored with 46 seconds remaining and would then complete the two-point conversion to beat Harding and improve to 2-0 on the season.
Harding trailed 24-10 with 9:04 left in the third quarter, but the Bisons scored three straight touchdowns to take the lead with 3:45 to play in the game. Taylor Bissell scored on a 59-yard run to begin the 21-point surge, followed by a 3-yard Cole Chancey plunge and finally a 16-yard score by Omar Sinclair.
SEOSU then took over on its own 9-yardline and proceeded to drive 91 yards on 11 plays. The Savage Storm faced a 3rd-and-10 on their own 46 and gained just four yards on a short pass play, but a targeting penalty against the Bisons would extend the drive.
The Savage Storm would face 4th-and-goal from the Harding 4 when Daulton Hatley connected with Skye Lowe for the score. With no hesitation, SEOSU lined up for two and Hatley would find Pablo Perini in the endzone for the game-winner.
Hatley would finish the night with 281 yards on 27-of-40 passing with one touchdown, with Braxton Kincade being a popular target, hauling in seven of the eight passes thrown his way for 90 yards.
Harding pounded out 365 rushing yards, but only having 11 passing yards. Four running backs had 70-plus yards with Bissell leading the way with 100 yards on five carries.
Southern Arkansas 42, Southwestern Oklahoma 27
Southern Arkansas benefitted from several big plays in the final 15 minutes to push past a Southwestern Oklahoma team that tallied over 500 yards of total offense.
Bulldog quarterback Tanner Griffin threw four touchdown passes including a 55-yard strike to Nate Davis and a 52 yard toss to Justin Bailey late in the third quarter to put SWOSU on top 27-21 with 1:45 left in the quarter.
Hayden Mallory would put SAU on top for good on the very first play of the fourth quarter with an 8 yard pass to Micah Small. The two would connect again for a 38 yard touchdown, with Jariq Scales tacking on a 10 yard run with 1:13 left to play.
Mallory completed 25-of-35 passes for 266 yards and four touchdowns, while Small had four catches for 70 yards and three scores.
Gavin Roe led the defensive with a career-high ten tackles and an interception that set up SAU's final points.
In a losing effort, Griffin completed 29-of-48 passes for 437 yards with four touchdowns.

East Central 13, Arkansas Tech 10
East Central rebounded from a subpar opening week performance and held off a late fourth quarter rally by Arkansas Tech to beat the Wonder Boys 13-10.
The Tigers compiled 418 yards of offense while the ECU defense limited Arkansas Tech to just 232 yards.
ECU built a 13-3 lead through three quarters on a pair of Garrett Clark field goals and a 5 yard touchdown run by Ontario Douglas.
ATU put together an extensive drive in the fourth quarter that consumed 7:29 off the clock, covering 94 yards on 16 plays capped off by a Brandon Hunter 3 yard run. The drive was set up when Trayon Jones blocked a Clark field goal attempt.
The Wonder Boys would not get another offensive possession as East Central ran out the final 5:23 to hold on to the three-point victory.
Douglas compiled 162 yards on 28 rushing attempts for the Tigers, while Caleb Batie led ATU with 86 yards on 16 carries.

Oklahoma Baptist 45, Arkansas-Monticello 20
Oklahoma Baptist racked up 493 yards of total offense and forced five turnovers in the win over Arkansas-Monticello.
OBU outgained the Weevils 493-371 and possessed the ball over 10 minutes longer. This largely came because Oklahoma Baptist converted on 11 of their third-down attempts while UAM squeezed out a mere two.
Quarterback Preston Haire threw for 378 yards and four touchdowns and is now third all-time in GAC history in career passing touchdowns, total career offensive yards, and career passing yards.
Receiver Keilahn Harris scored three touchdowns in catching 11 balls for career-high of 154 yards.
Defensively, Josh Arnold led the Bison charge with nine tackles, eight coming unassisted. Arnold added a career-high four tackles-for-loss and a sack to end his night.
UAM quarterback Demilon Brown had 398 yards of total offense in the loss, including completing 29-of-43 passes for 349 yards while accounting for all three Weevil scores.
Ouachita Baptist 41, Southern Nazarene 3
Ouachita Baptist scored 28 second half points to pull away from Southern Nazarene and record its 29th consecutive conference victory.
The Tigers struggled to a 13-3 halftime lead with the defense being responsible for the first score of the game. After the Tigers turned the ball over on a fumble at the SNU one-yard line, the Crimson Storm fumbled it right back. This time, it was scooped up by Ouachita's Rovell Carter in the endzone for a touchdown with 7:22 remaining in the first quarter.
SNU lone score of the game midway through the second quarter on a 32-yard field goal that was set up by a botched punt attempt by Ouachita inside its own 20-yard line.
Kendel Givens scored three rushing touchdowns in the second half for the Tigers and ended the game with 114 yards on 16 rushing attempts to lead OBU. TJ Cole also eclipsed the 100-yard mark with 107 yards on 22 carries with a touchdown.
The Tiger defense was superb allowing the Crimson Storm just 35 yards of offense on 45 plays with OBU defenders having eight tackles for lost yardage.
Henderson State 55, Northwestern Oklahoma 7
Henderson State used a balanced offensive attack racking up 623 total yards including 303 through the air and 318 on the ground.
HSU's defense was equally dominant holding Northwestern Oklahoma to just 227 yards of total offense while forcing four turnovers. After scoring in the first quarter, NWOSU finished the game with 11-consecutive empty drives.
The Reddies scored 38 second-half points to pull away from the Rangers with the help of three interceptions by the Henderson defense.
Adam Morse completed 18-of-31 passes for a career-high 303 yards and touchdown throws of 16 and 10 yards.
Receivers Xavier Malone and L'liott Curry both finished with over 100 yards, with Malone having a career-best 130 on seven receptions and Curry racked up 127 yards on seven catches.
Not to be outdone was Reddie running back Duce Sproles who carried the ball 12 times for 117 yards.
Jacob Greenfield had a team-high eight tackles and a tackle for loss to led the Reddies defense.
GAC PLAYERS OF THE WEEK
GAC OFFENSIVE PLAYER OF THE WEEK – Preston Haire, Oklahoma Baptist, QB, Sr., Trophy Club, Texas
Haire reached multiple milestones in the Bison' 45-20 win against Arkansas-Monticello. With his 378 passing yards, he surpassed 9,000 passing yards and 10,000 yards of total offense for his career. He completed 36-of-50 passes and his four touchdown passes gave him 80 as a Bison.

GAC DEFENSIVE PLAYER OF THE WEEK – Gavin Roe, Southern Arkansas, LB, Fr., Haughton, Louisiana
Roe led the Mulerider defense with a game-high 10 tackles in the 42-27 victory against Southwestern Oklahoma State. Roe added an interception in the fourth quarter as SAU held an eight-point lead and had SWOSU driving across midfield. SAU extended its win streak against SWOSU to six games overall and six straight in Magnolia.

GAC SPECIAL TEAMS PLAYER OF THE WEEK – Demarcus Williams, RS, Fr., Marshall, Texas
Williams returned four kickoffs a total of 124 yards as the Muleriders rallied in the second half for a 42-27 home win against Southwestern Oklahoma State. His long return of the day, a 62-yard run back opened the second half. Two of his returns set up SAU touchdowns.
ON THE DOCKET THIS WEEK
Last week 4-2, Season 8-4.
Harding (1-1) at Southern Arkansas (2-0) at 6 p.m. Central
Featured Game of the Week
This will be a classic game matching the top rushing defense against the top rushing offense.
Southern Arkansas' defense leads the GAC allowing just 47.0 yards per game on the ground. The front seven for the Muleriders have compiled 17 tackles for loss and a league high 12 sacks.
It's no surprise that Harding has the top rushing offense averaging 349 yards per contest with four different players averaging 50 or more yards. The Bisons, however, have yet to have any success in the passing game which could cause issues.
SAU has shown to have both a ground game and an aerial attack. Haydon Mallory ranks first in passing efficiency and averages 260 per game, while running back Jariq Scales leads the league averaging 134 yards.
Harding running backs Cole Chancey and Omar Sinclair must put up big numbers if the Bisons are to win.
This game will boil down to defense. I think Southern Arkansas' defensive front will make a big stop late in the game to hold off the Bisons.
PREDICTION: Southern Arkansas 30, Harding 28

Southwestern Oklahoma (0-2) at Southeastern Oklahoma (2-0) at 3 p.m. Central
SEOSU pulled off the upset of the week with a gutsy 2-point conversion call to topple Harding.
The Savage Storm has a thriving passing offense with Daulton Hatley running the offense averaging more than 300 yards per game. Hatley has a solid stable of receivers to throw to including Braxton Kincaid.
Don't count out the Savage Storm ground game as team is collecting 150 yards per game with CJ Shavers having 171 yards after two games.
Southwestern Oklahoma has put up some solid passing numbers as well, with Tanner Griffin averaging 353 yards per game. However, Griffin has been picked off five times in the first two games.
This game could last nearly four hours as both teams will definitely be testing the defensive secondary.
It will come down to which defense can get more pressure on the quarterback.
Southeastern Oklahoma will continue to ride the emotional high of its win against Harding and will come out on top.
PREDICTION: Southeastern Oklahoma 35, Southwestern Oklahoma 24
Southern Nazarene (0-2) at East Central (1-1) at 6 p.m. Central
Southern Nazarene has struggled offensively averaging just 165 yards of total offense while the defense has allowed 418 yards per game. The Crimson Storm, however, opened the season on the road against UAM and faced the league's top player in total offense in Damilon Brown, then lost at home to nationally ranked Ouachita Baptist.
East Central has only scored 13 points in two games. The Tigers were shutout by Harding to open the season and held off Arkansas Tech in a low scoring affair last week.
2019 All-GAC running back Ontario Douglas averages over 100 yards per game thus far and should have a big day against the Crimson Storm.
Despite the offensive struggles this fall, Southern Nazarene has the potential to put up some big numbers offensively against ECU as the Crimson Storm totaled 577 yards of offense in a loss to Tigers last spring.
Southern Nazarene is better than what the numbers have shown after two weeks, but East Central has much more depth and experience.
PREDICTION: East Central 24, Southern Nazarene 14
Arkansas Tech (0-2) at Ouachita Baptist (2-0) at 6 p.m. Central
After two games, Arkansas Tech ranks 11th in the GAC in both total offense (264.5 ypg) and in total defense (474.5 ypg). Those are not the numbers you want to see when facing a team that has won 29 consecutive conference games and has won the last three GAC titles.
ATU quarterback Jack Lindsey has completed just 44 percent of his passes, averaging just over 100 yards. Lindsey will have a huge task ahead of him facing an OBU defense that enters the game with the GAC's top defense allowing just 258 yards per game.
OBU is second to only Harding in rushing offense with over 300 yards per contest. TJ Cole and Kendel Givens are a great one-two punch for the Tigers with Cole averaging 125 yards and Givens 94 yards.
The Tigers also lead the league in time of possession having the ball for more than 36 minutes per game. Look for Cole and Givens both to eclipse the 100-yard mark with OBU controlling the ball again this week and run away with a big win.
PREDICTION: Ouachita Baptist 42, Arkansas Tech 21
Northwestern Oklahoma (0-2) at Oklahoma Baptist (1-1) at 6 p.m. Central
Northwestern Oklahoma gave up over 600 yards of offense to Henderson State last week and things don't get any easier for the Rangers as they face an Oklahoma Baptist team that is second in total offense, not to mention the top quarterback in the GAC.
Preston Haire has completed 71 percent of his passes for 723 yards and 7 touchdowns in just two games. Haire also has two great receivers in the GAC in Keilahn Harris (137.5 ypg) and Josh Cornell (96.5 ypg).
NWOSU quarterback Tanner Clarkson has averaged 273 yards passing, but the Rangers running attack is last in the league which makes the team one dimensional.
Oklahoma Baptist has too many weapons and Haire could throw for more than 400 yards on Saturday,
PREDICTION: Oklahoma Baptist 45, Northwestern Oklahoma 14
Henderson State (2-0) at Arkansas-Monticello (1-1) at 6 p.m. Central
Henderson State ranks first in scoring offense, scoring defense and total offense after the first two weeks. The Reddies are also an impressive 13-for-13 in the redzone including 11 touchdowns.
The Reddies are deep at both running back and receivers with a physical offensive line.
However, it's the defense that has come up big for the Reddies forcing seven turnovers and 8.0 tackles for loss.
Henderson will have to contend with Demilon Brown who ranks fifth nationally in total offense. The young quarterback averages 341 yards passing and 48 yards rushing.
The other player the Reddies will have to watch is receiver CJ Parham who is second in the league in receiving yards per game.
UAM is one of only two teams in the GAC that plays on natural grass which could be an issue for Henderson.
The Weevils are 11th in pass defense which should play into the hands of the Reddies.
PREDICTION: Henderson State 42, Arkansas-Monticello 24