GAC Week Two Recap
September 11th, 2023 5:00am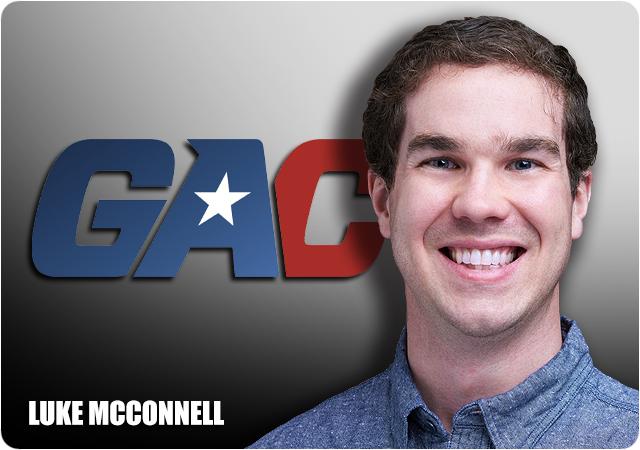 Week two in the Great American Conference got off to a wild start and then steadily got less competitive as the weekend went along. That said, we had no shortage of big moments.
Let's get to the recaps
Week Two Scoreboard
Southern Arkansas 24, East Central 17
Southern Nazarene 38, Arkansas Tech 31
Harding 49, Oklahoma Baptist 10
Ouachita Baptist 66, Northwestern OSU 0
Henderson State 38, Southeastern OSU 28
Arkansas-Monticello 58, Southwestern OSU 21
Stat Leaders
Passing- OB Jones, Southern Arkansas, 304 yards
Rushing- Gage Porter, Southern Nazarene, 216 yards
Receiving- Jalen Abraham, Henderson State, 190 yards
Tackles- Jyrin Steward, Arkansas Tech, 13 tackles
Three Reasons for Optimism
-Henderson State seems to have found significant replacements for their departed receivers from 2022. Eight different players caught a pass on Saturday and just two of them were transfers that came in during the offseason. Junior Jalen Abraham led the way with seven receptions for 190 yards and two scores. Receiver was an uncertainty for the Reddies to start the year. That doesn't appear to be the case anymore.
-We saw a hot start for Arkansas-Monticello last season before the Weevils dropped their final seven games. So we're cautiously optimistic about the Weevils back-to-back blowout wins over the western Oklahoma schools. We'll see if the pace can continue, especially as the schedule gets tougher, but that's a great start for Monticello after a disastrous close to 2022.
-With the caveat it was a total mismatch on paper, Ouachita Baptist holding Northwestern OSU to just 76 total yards was a really impressive thing on Saturday. The Rangers moved the ball moderately well against UAM in the season opener
Three Causes for Concern
-East Central had a lead early at Henderson State last week and eventually got worn down in a blowout loss. Thursday against Southern Arkansas, the Tigers led 17-0 at halftime and didn't score again, falling, 24-17, in overtime. The Tigers are replacing a lot of pieces from a nine-win team a year ago, and it appears the depth isn't quite there yet to hold leads, particularly against the good teams in the league.
-Southern Nazarene gave up not one, not two, but three kickoff returns of 50 yards or more against Arkansas Tech on Saturday. Certainly something to watch in the weeks ahead.
-The Southwestern OSU and Northwestern OSU offenses is on the struggle bus to start the year, averaging just 223 and 185.5 total yards per game, respectively. Going to be a long year in Western Oklahoma.
Stat to Watch
As we noted last week, no team rushed for five yards per carry in week one. Through two weeks of GAC play, only three teams are hitting that mark and five teams are averaging less than 100 yards per game on the ground. The GAC has oscillated between pass-heavy and run-heavy over the years, but through two weeks, it appears offense as a whole is down across the league. Some of that is going to be matchup dictated, but it's still a statistical trend we'll be keeping our eye on. Perhaps we're seeing a defensive renaissance in the GAC.
Predictions: 6-0 this week, 11-1 for the season