GAC - Week Two
September 8th, 2021 12:00am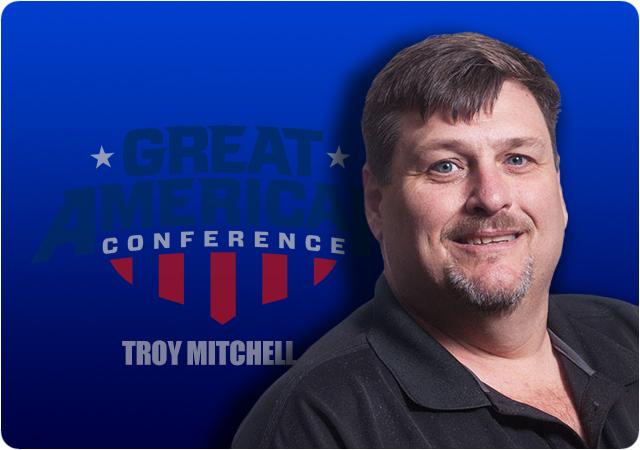 GAC REPORT – WEEK TWO
In week one of Great American Conference play, the Arkansas playing institutions went 5-1 against the Oklahoma schools with Ouachita Baptist, Harding, and Arkansas-Monticello turning in home opening victories, while Henderson State and Southern Arkansas went on the road to pick up wins. Southeastern Oklahoma turned in one of the most impressive performances of the week dominating Arkansas Tech in Russellville.
Southeastern Oklahoma put together a balanced offensive attack totaling 531 yards of total offense to open the season with a huge 38-20 road victory over Arkansas Tech.
Daulton Hatley had an impressive 321 yards passing completing 16-of-26 attempts with three touchdowns, while CJ Shavers rushed for 116 yards on 10 attempts.
The Savage Storm defense limited the Wonder Boys to 295 yards of offense while forcing three turnovers.
For its impressive performance Southeastern Oklahoma earned my Team of the Week for Week One.

A 23-point second quarter burst helped propel Arkansas-Monticello to a 30-23 win over Southern Nazarene at Willis "Convoy" Leslie Cotton Boll Stadium.
The Weevils, however, had to hold off a late Southern Nazarene surge as the Crimson Storm drove into UAM territory. UAM applied heavy defensive pressure with SNU quarterback Jarvis Davis failing to connect on his last three passes to end a bid for the comeback.
UAM's Demilon Brown threw for three touchdowns and rushed for an additional score.
The sophomore signal caller completed 19-of-32 passes for 334 yards while collecting 37 rushing yards on 11 attempts.
Southern Arkansas put together a dominating performance as the Muleriders racked up over 450 yards of offense to beat Northwestern Oklahoma 32-13.
Congratulations to first-year coach Mike McCarty for picking up his first victory as head coach of the Muleriders.
In their longest road trip of the year, the Muleriders settled for a pair of field goals by all-region kicker Austin Wilkerson to begin the game.
The Muleriders added a touchdown in the second quarter on a 1-yard plunge by Jariq Scales, and then extended the lead to 19-3 early in the third quarter on a 20-yard scoring strike from Haydon Mallory to Micah Small.
Mallory threw two additional touchdown passes in the final quarter, a 45-yard toss to Torrence Stevens and a 3-yard pass to Small.
Mallory finished the night with 255 yards on 20-of-30 passing attempts, while Scales ended with 168 yards on the ground on 32 rushing attempts.
Defensively, the Muleriders tallied eight sacks to tie the single-game program record and limit the Rangers to just 68 yards on 30 rushing attempts.

Ouachita Baptist scored 14 fourth quarter points to rally and beat Oklahoma Baptist 38-31 at Cliff Harris Stadium in Arkadelphia.
Following a Preston Haire 6-yard touchdown pass to Keilahn Harris to give the Bison a 31-24 lead with 13:19 to play in the game, Ouachita's TJ Cole broke free for a 27-yard score to tie the game at 31-31 with 8:09 left to play.
Nearly five minutes later, Kendel Givens provided the winning score with a 5-yard run.
Cole proved that he is one of the top running backs in the GAC and should easily eclipse the 1000 yard mark this season as the junior totaled 151 yards on 21 rushing attempts.
Givens followed with 74 yards on 17 carries while having touchdown runs of 1, 3, and 5 yards.
The Tigers also opened the season in style as Xaylon Falls began the game returning the opening kickoff 93 yards for a score.
Oklahoma Baptist exploited the Ouachita defense totaling 481 total yards.
Haire completed 36-of-52 passes for 345 yards with three scores, while Harris had 15 catches for 121 yards receiving and Josh Cornell collected 134 yards on 11 receptions.

Henderson State used a balanced offensive attack highlighted by three touchdown passes from Adam Morse along with a 204 yard rushing attack collectively by the Reddie running backs to beat Southwestern Oklahoma 31-13.
Morse finished the game completing 17-of-26 passes for 183 yards while Kris Morris had 91 yards rushing on 18 attempts.
Questions about the Reddie defense may have been answered as Henderson picked off three Tanner Griffin passes. Jacob Greenfield, Ketric Sledge, and Andrew Crocker all recorded key interceptions for the Reddies.
The Bulldogs were able to drive the football on the Henderson defense, but the Reddies were stingy when the Bulldogs reached the red zone as SWOSU was just 1-of-4 inside the Henderson 20.
The Reddies finished the game 7-for-12 on third down conversions and were 5-for-5 on red-zone scoring opportunities. Southwestern Oklahoma was hurt by 11 penalties for 85 yards on the night, while HSU was penalized just four times for 50 yards.

Cole Chancey became the Great American Conference's career rushing leader and Harding's defense turned in a flawless performance as the Bisons shut out East Central 28-0 at First Security Stadium.
Chancey rushed 17 times for 102 yards and three touchdowns against the Tigers and now has 3,775 career rushing yards, surpassing Ouachita Baptist's Kris Oliver, who had 3,763 yards from 2015-18. Chancey scored on runs of 6 yards and 1 yard in the first quarter and broke the record on a 24-yard touchdown run with 4:06 left in the third.
Omar Sinclair also had a solid game on the ground with 92 yards on just 4 carries as the Bisons as a team totaled 333 rushing yards.
Harding's defense forced five turnovers, including four interceptions. Ahmad Butler, J'Varius Wood, Shedrick Robinson, and Cooper Carrol all had picks for the Bisons.
East Central managed only 48 rushing yards and 98 passing yards. Kenny Hrncir completed just 11-of-25 passes for 98 yards, while Ontario Douglas totaled 45 yards on the ground.
GAC PLAYERS OF THE WEEK
OFFENSE – Demilon Brown, Arkansas-Monticello, QB, So., Luxora, Ark.
Brown accounted for all four touchdowns in the Weevils' 30-23 win against Southern Nazarene. He threw three first-half touchdowns and added a six-yard rushing score. He connected with All-American tight end DeAndre Washington seven times for 101 yards and a pair of touchdowns. He completed 19-of-32 passes for a career-high 334 yards.

DEFENSE – Maalik Hall, Southeastern Oklahoma State, LB, Jr., Athens, Texas
Hall anchored the Savage Storm defense in their 38-20 win at Arkansas Tech. He registered six tackles, highlighted by five solo stops, 3.0 tackles for loss and a sack. Southeastern ended a three-game losing streak to the Wonder Boys and won in Russellville for just the second time in 12 all-time visits.

SPECIAL TEAMS – Xaylon Falls, Ouachita, RS, Fr., Camden, Ark.
Falls recorded the Tigers' first kickoff return for a touchdown in five years when he took the season's opening kickoff back 93 yards in Ouachita's 38-31 win against Oklahoma Baptist on Thursday night. He returned a third-quarter kick back 37 yards. The Tigers won their 28th straight GAC game.

ON THE DOCKET THIS WEEK
Ouachita Baptist (1-0) at Southern Nazarene (0-1)
The Tigers showed they have a strong ground game last week with 289 yards rushing against a veteran Oklahoma Baptist defense. At some time this season the Tigers will have to put together a better passing attack after only having 94 yards last week.
The OBU defense allowed Oklahoma Baptist 481 yards of total offense including 345 passing yards. The secondary will be tested again this weekend in Bethany.
Although SNU rallied from a 30-7 halftime deficit and held the Weevils scoreless in the second half, the Crimson Storm will need to gain more than 293 yards of offense.
Defensively, Southern Nazarene allowed UAM just 113 yards on the ground but gave up 334 yards in the passing game.
OBU has too many running backs that will keep the SNU defense off-balance and the Tigers should run their conference winning streak to 29 games.
PREDICTION: Ouachita Baptist 38, Southern Nazarene 17
Arkansas Tech (0-1) at East Central (0-1)
Both the Wonder Boys and the Tigers struggled in the opening week of the season. With East Central failing to get on the scoreboard and totaling 146 yards, the offense must regroup in a hurry.
Arkansas Tech's defense couldn't slow down Southeastern Oklahoma last week, but did manage to move the ball offensively.
Look for both teams to play much better this week, but the Wonder Boys will score late to win.
PREDICTION: Arkansas Tech 23, East Central 21

FEATURED GAME OF THE WEEK: Harding (1-0) at Southeastern Oklahoma (1-0)
Harding continued with its historic dominance with its ground game. The Bisons ran all over East Central last week while the defense kept the Tigers off the scoreboard.
Southeastern Oklahoma exploited Arkansas Tech's defensive unit with 531 yards of offense.
The Savage Storm will need another huge night offensively while the defense must find a way to slow down the Harding rushing attack.
The key to a SEOSU victory will rely on the arm of Daulton Hatley. If Hatley has another 300-plus yard night, the Storm will come out on top.
The Bisons will once again attempt to control the football and keep their defense on the sideline.
Harding is 9-0 against the Savage Storm since the two teams began GAC play and I believe the Bisons will make it 10-0 as long as they don't turn the ball over.
PREDICTION: Harding 23, Southeastern Oklahoma 17
Arkansas-Monticello (1-0) at Oklahoma Baptist (0-1)
Oklahoma Baptist outgained Ouachita offensively last week, but just couldn't come up with the big defensive play.
There is no doubt that the Bison offense will put some points on the board and I look for the Preston Haire to Keilahn Harris connection to have a big night.
However the defense must play better as the Bison allowed nearly 300 rushing yardage and got very little pressure on the quarterback against Ouachita.
For Arkansas-Monticello, the Weevils are going to have to play a full four quarters as they were shutout offensively in the second half and narrowly escaped with a victory against Southern Nazarene.
Defensively, UAM had seven tackles for loss and forced three turnovers. They will have to do more of the same on Saturday in Shawnee.
The Bison should rebound in a big way. UAM will be facing a better offensive line than last week.
PREDICTION: Oklahoma Baptist 45, Arkansas-Monticello 14
Southwestern Oklahoma (0-1) at Southern Arkansas (1-0)
Southern Arkansas totaled 453 yards of offense and did not commit a turnover which was key to the win last week. Additionally the defense was all over the field recording eight sacks and totally shut down the Ranger ground game.
Southwestern Oklahoma must punch the ball in the endzone as the Bulldogs were just 1-of-4 in the red zone. In addition they must cut down on penalties and turnovers.
The Muleriders are always tough at home, and with this being Coach McCarty's home debut, look for SAU to improve to 2-0 on the year.
PREDICTION: Southern Arkansas 37, Southwestern Oklahoma 21
Northwestern Oklahoma (0-1) at Henderson State (1-0)
After its longest road trip of the season, Henderson State returns to Carpenter-Haygood Stadium for the first time since 2019 to take on Northwestern Oklahoma.
The Reddies gave up a few big plays in the season opener against SWOSU, but for the most part looked like they were in mid-season form.
Adam Morse will need to have another big passing game and make sure to connect with receiver L'liott Curry. Morse's job will be made easier if Kris Morris and Duce Sproles have a big night on the ground.
The Reddies will have to be prepared for a NWOSU offense that totaled 439 yards against Southern Arkansas. Tanner Clarkson completed 26-of-40 passes for 413 yards last week against the Muleriders. Clarkson could give the Reddies troubles if the Henderson defensive front does not get pressure on the sophomore signal caller.
Clarkson has several go-to receivers including Torrence Stevens and Gavin Garner who both had more than 100 yards a week ago.
Look for the Rangers to challenge the Reddie secondary, but Henderson's offense will be too much for the NWOSU defense.
PREDICTION: Henderson State 45, Northwestern Oklahoma 28