Games of the Week - Week Four
September 27th, 2019 12:00am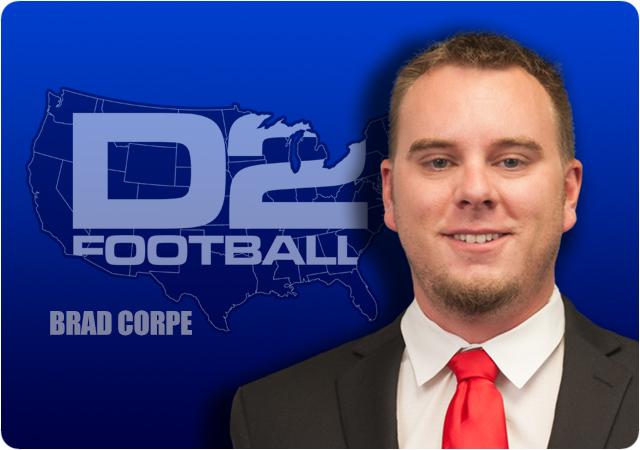 Well folks, it took me 3 weeks, but I have scratched and clawed my way back to .500 on the year at 7-7. Write these down, take them to the betting parlor, do whatever you need to do to profit off of these rock-solid locks of the week!
#7 Minnesota Duluth at Bemidji State
A matchup of early season undefeated teams in the NSIC takes place Saturday afternoon in Bemidji, Minnesota when the #7 ranked Minnesota Duluth Bulldogs come to town. This is that typical "trap game" for Duluth, with their big-time matchup looming next weekend when they head to Mankato, and unfortunately for Duluth, Bemidji is no slouch. Bemidji enters the game with an impressive rush defense, allowing only 71 yards per game on the ground, whereas Minnesota Duluth enters the game with a balanced attack averaging 224 on the ground and 244 through the air. Even with a potential top 10 matchup next week, I think Duluth stays focused on this week's matchup and escapes with a narrow victory.
Minnesota Duluth 27, Bemidji State 21
#14 Midwestern State at Angelo State
Another matchup of undefeated teams takes place in the LSC Saturday night in San Angelo, Texas when Midwestern State heads to Angelo State. Angelo State has been explosive to start the 2019 season, whereas Midwestern St has scraped by to get to 3-0. I could see this being similar to the 2018 matchup where Midwestern won 57-36, just in reverse. I am going with Angelo State for the upset in this one.
Angelo State 44, Midwestern State 37
#11 Texas A&M-Commerce at #16 CSU-Pueblo
The only top-25 matchup in the country takes place in Colorado, and for a third straight week I have CSU-Pueblo in my picks. Hopefully this time I can get it right, as I am 0-2 in correctly picking their games so far. CSU-Pueblo is coming off a big rivalry game loss to Colorado Mines last week, and I don't see them being able to get past Texas A&M Commerce in this one either.
Texas A&M-Commerce 28, CSU-Pueblo 20
Central Oklahoma at #6 Northwest Missouri
In this big time MIAA matchup we have the 2nd ranked scoring offense vs the top ranked scoring defense. Now, any other year you would assume that Central Oklahoma is the Offense and Northwest Missouri is the D, but its reversed so far in 2019. Northwest Missouri has simply been explosive on offense, and their defense isn't far behind. Central Oklahoma was a heartbreaking 2 points away in week 1 from entering this game undefeated as well, but I don't see them able to overcome the Northwest Missouri juggernaut in this one.
Northwest Missouri 31, Central Oklahoma 21
#9 Notre Dame at Urbana
Two words: Jaleel McLaughlin. I don't foresee any game in 2019 that I will find myself picking against Notre Dame College if #20 stays healthy. This is going to be an epic matchup however, with Urbana giving up a whopping 32.7 yards per game on the ground. Somehow, someway I see McLaughlin and Notre Dame College figuring out a way to get him going.
Notre Dame College 37, Urbana 24