Games of the Week - Week Seven
October 18th, 2019 9:00am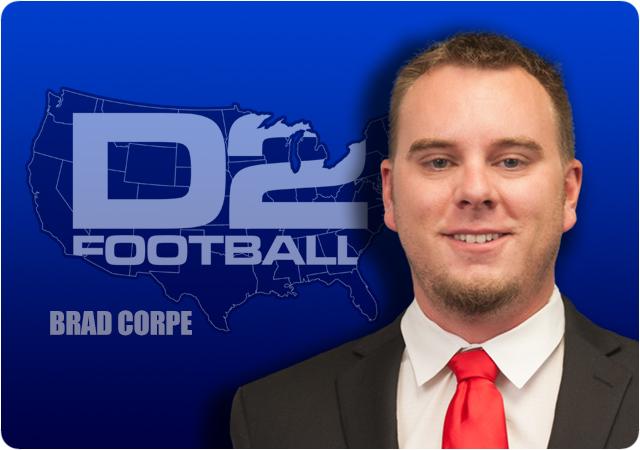 Just as coaches want their teams to reach midseason form, where they are playing their best and executing to their potential, that was my goal as well, and after a 5-0 week last week I have jumped up to 19-10 on the season. As I briefly stated last week, we have hit the official point of the season where teams facing that third loss could find themselves essentially eliminated from conference title and playoff races. Without further hesitation, let's get into the stone-cold locks of the week for all 4 of you who read this!
#9 Lenoir-Rhyne vs. Carson-Newman
These two traditional rushing offense powerhouses both enter this game averaging over 300 yard per game on the ground. Carson-Newman enters this game having lost four of the last five games in the series and needing a big win to keep their SAC title hopes alive, especially with the big matchup of Lenoir-Rhyne vs. Wingate looming in two weeks. Typically, when you have two dominate rushing offenses facing off, it's whoever makes the bigger plays in the pass game that pulls out the win. I am going with the undefeated home team in this one, even though Carson-Newman has everything needed to leave Hickory, NC with a W.
Lenoir-Rhyne 49, Carson-Newman 34
#21 Pittsburg State vs. Fort Hays State
This one is simple, if either team wants to make the playoffs in 2019, they need to win this game. If Fort Hays State could win this, they have a very good chance at four wins in their final five games, with the fifth game being against Northwest Missouri State, in which a win in that contest would lock Fort Hays State in the playoffs for the third straight year. On the flip side, I talked last week about the tough stretch ahead of Pittsburg State, playing the top four schools in the MIAA in a four week stretch. They started that stretch 0-1 and cannot let that snowball into an 1-3 or 0-4 stretch if they want to achieve the postseason or a share of the MIAA crown. Even with Fort Hays State reeling off four straight victories, I am going with Pittsburg State at home in this one for a big bounce back victory.
Pittsburg State 31, Fort Hays State 27
West Georgia v #24 West Florida
There is going to be a common theme throughout these week 7 picks, as we are on the back half of the season and teams are needing to bolster their playoff resumes. The same is the case in this Gulf South Conference showdown on Saturday afternoon in Carrollton, Georgia. West Florida entered the top 25 this past week because they have been really well as of late, entering the game 4-1. They will have to play a road game for the first time in over a month, but I think the 2017 National Runners-Up are rounding back into form after completely dismantling Delta State last week. I see West Florida winning rather easy in this one.
West Florida 28, West Georgia 13
#5 Tarleton vs. #19 Commerce 6 pm
The last two undefeated teams left standing in the Lone Star Conference square off Saturday night at Tarleton State and you can bet that place will be rocking. Tarleton State has aced every test they have had to start this season, averaging a mind blowing 550.5 yard per game on offense while only giving up 250.5 per contest on the defensive side of things. Texas A&M undoubtedly presents the biggest challenge thus far, with talent to match their big game experience over the last few seasons. As much as I have been a fan of Texas A&M Commerce over the last couple years, and I believe they are still really good, we are witnessing an absolute juggernaut of a DII football team in Tarleton State right now. I don't think anything outside of a completely blizzard can slow them down the way they are playing.
Tarleton State 33, Texas A&M Commerce 20
#13 West Chester @ Shepherd
West Chester enters this game in a current 3-way tie for the overall lead in the PSAC conference title race. Their problem is the six teams that they have beaten have combined to go 8-27 so far, and their next five games are a combined 20-10, meaning their big tests are all yet to come. Meanwhile, Shepherd enters the game 4-2 with both of their losses coming in close games at home. I think Shepherd is too good and will be too much for West Chester to handle in their first real test of the 2019 season. Tyson Bagent and the Shepherd Rams take home a big win at home in this one.
Shepherd 37, West Chester 21