Games of the Week - Week Three
September 19th, 2019 9:00pm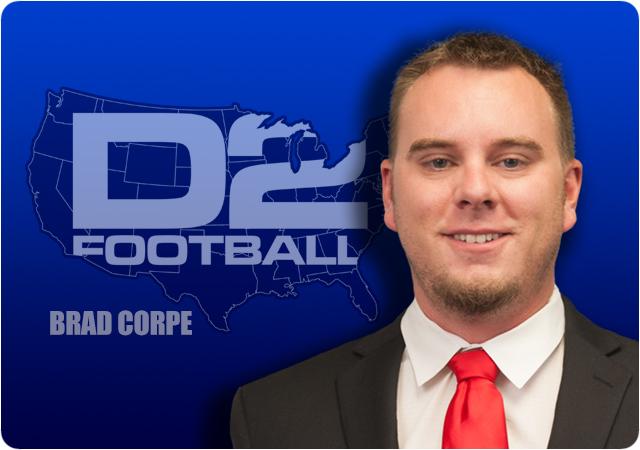 Alright, two weeks in, and starting to gain momentum here. I currently sit at 4-6 on the year after the dreadful 1-4 start. It is difficult to pick these games because I live for the upset opportunities and can see the positive qualities in the "underdog" and why they could win their respective matchups. I have been very underdog heavy in my picks, but so early in the season I have found the sample size for each team isn't big enough to notice any trends. With that said, here are your stone-cold locks of the week.
#1 Valdosta State vs #23 West Alabama
Both teams enter this matchup ranked in the Top-25 and undefeated at 2-0. West Alabama has looked good in their opening two games, but the quality of their opponents are nowhere near the level of what they will see in Valdosta State. Valdosta passed what should have been a tough test last weekend when they comfortably beat Ohio Dominican 48-21. Valdosta may get tripped up at some point this season, but I don't see it being in this game.
Valdosta State 38, West Alabama 21
#2 Ferris State @ #24 Ashland
The Ashland Eagles enter this game as one of only two teams that Ferris State head coach Tony Annese has a losing record (2-3) vs in his career as the Bulldogs head coach (He is 1-2 vs Hillsdale). Although Ashland seemed to get back to typical Ashland in last week's win at Walsh, I see Coach Annese and the Bulldogs evening up this series at 3's after Saturday night's game. The Ashland defense has always played tough against a Ferris State offense, and I see them keeping it close for most of the game, but I see Ferris pulling away with an outstanding defensive effort and winning the special teams battle.
Ferris State 34, Ashland 17
#7 CSU-Pueblo vs #15 Colorado Mines
This will be the 5th meeting between these two since the 2016 season, currently each sitting at 2 wins during that span. CSU-Pueblo enters the game very stingy vs the opposing teams rushing attack, and that wouldn't have worried Colorado Mines too much in the past few years, but Mines has been committed to the running game this year, so it will be a matchup of strength's on Saturday night. I feel the difference will be last week's surprise starter at QB for Mines, True Freshman John Matocha who went 20/22 for 249 yards, and 4 total TD's. As much as I want to ride with the young signal caller, I picked against Pueblo last week and got burned, so I have to roll with them to get the W this week,
CSU-Pueblo 28, Colorado Mines 24
#12 Texas AM Commerce vs Eastern New Mexico
When picking games, I usually look for any outlier stats with either of the two teams, sometimes it's a position player who is putting up major numbers, sometimes it's more of a team stat that really stands out. In this case, I found one, and that is the fact that Eastern New Mexico enters this contest averaging an astonishing 456 rushing yards per game through the first two weeks. It is no secret that with an option-based offense, if you can have success on the ground, you will open up the pass for the few times per game that you throw it, and you typically control the clock. If Eastern New Mexico can have any sort of success on the ground in Memorial Stadium on Saturday night, I could see them springing this upset over a Texas AM Commerce team that had a long travel weekend last week in their win over Western Oregon. However, Commerce has been able to control the rushing attack in the last few matchups between these two, and I think they keep it that way this time around.
Texas A&M Commerce 31, Eastern New Mexico 24