GLIAC Second Round Playoff Preview
November 24th, 2022 8:00pm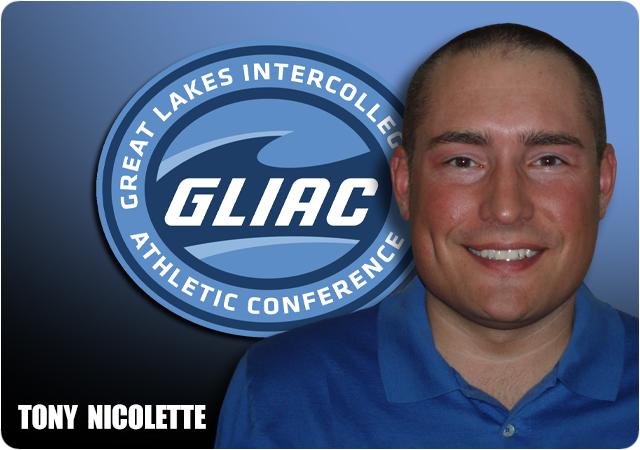 The Super Region 3 Semi-Final match-ups will both feature the MIAA's best visiting the GLIAC's best, as Pitt State will trek to Ferris State while Northwest Missouri journeys to Grand Valley.
Ferris wins First Rounder in GLIAC Rematch
The early season snow event in West Michigan made things a little dicey footing-wise, but things still went essentially as expected. Ferris trailed at one point 7-6, but a pair of Mylik Mitchell touchdown passes in the final four minutes of the first half gave the Bulldogs the lead for good. Mitchell threw for three scores in total and ran for a fourth to guide the Bulldogs into the second round of the playoffs.
Week 13 – Playoffs Round Two - Saturday, November 26
SR3 #3 Pittsburg State (12-0) at SR3 #2 Ferris State (10-1)
Both of these clubs dispatched of their first-round opponents by 30+, but they'll present a far greater challenge to each other this weekend. Thankfully, this week's weather in West Michigan appears to be far more benign that what last week dished out, so conditions won't be a factor during this second-round affair.
The Gorillas enter unbeaten, and earned their first MIAA championship since 2014 along the way. As most league champs are want to do, PSU led their league in scoring (33 per tilt) as well as in scoring defense (roughly 14 per). Pitt State has had their way with most foes this year, with all of their wins coming by two scores or more since their Week Six tussle that saw them hold off a furious second half charge by Northwest Missouri State.
Despite having more runs (456) than they do pass attempts (341), the bulk of the Gorillas' offensive output is generated in the pass game by QB Chad Dodson, Jr. The sophomore signal-caller has thrown for nearly 2800 yards on the season, with 29 of his completions finding their way to the end zone. Four of Dodson's targets have at least 20 grabs and five TD's on the year, and while RB Caleb Lewis hasn't found the end zone with any of his 23 grabs he adds those as a bonus to his team-leading 72 yards per contest on the ground.
Defensively, PSU has been solid against the run giving up 92 yards per game, and they led the MIAA in pass defense yielding 181 per. The pass D number itself doesn't jump out at you, but it is impressive in the regard that they were ahead in the second halves of all of their games eliciting their opponents to have to throw it a lot. To still be tops in the league against the pass when considering that fact is certainly noteworthy. Their pass rush is decent with 30 sacks on the season, and in total the defense has only allowed more than 20 points in three games.
The Gorillas are precise and methodical, and it will be interesting to see how well and for how long they can toe the line with that model against a Ferris outfit that is constantly trying to place you under duress. We've talked all year about how Ferris wants to run the ball first, and they will try and make that go as best they can with their bevy of speedy athletes. And, if necessary, they will go with a more-based run game with their QB's if their O-line is able to gain a foothold. Last, Ferris will throw it (their balance is superior to PSU's…225 rushing, 222 passing) and if their speed is able to get the ball in space, big plays are always a potential outcome. If the PSU D is able to get stops and not let the potent Bulldog offense produce a lead, it makes it easier to stay with the typical game plan and work their way through the game.
Additionally, how the Pitt State offensive line handles what Ferris does up front will also be of note. The Bulldogs are third nationally with 44 sacks, so they will bring pressure and try to dictate tempo to the Gorillas. Again, being methodical can work if PSU is physical and deep enough to withstand the duress that Ferris wants to impose.
This should a pretty fun game to watch. This is likely the sternest test each has faced in more than a month, so how they respond to things not going according to plan will be a key. While both teams while try to dictate to each other, mistakes are almost always a key to the outcome. Pitt State is one of the least penalized teams in the country, and Ferris is at the opposite end of that list. Pitt State is also good with ball security, having only lost three fumbles on the season. FSU puts the ball on the deck twice per game, and loses one on average. The Bulldogs overcome those mistakes on the regular, and that once again comes back to the duress/pressure we talked about earlier. How well PSU handles that pressure is what will likely decide the outcome.
Northwest Missouri (10-2) at SR3 #1 Grand Valley (11-0)
After last week's bye, the top-seeded GLIAC Champs will open their playoffs by hosting a familiar post-season foe in Northwest Missouri State. These two have seen each other many times over the last 15+ seasons, and the old saying of "familiarity breeds contempt" is probably a bit appropriate.
Winners of six straight, the Bearcats head to Allendale having improved their play over the second half of the season…and that includes a 47-17 dismantling of previously unbeaten Ouachita Baptist in last week's playoff opener. The 47-point outburst was easily the Bearcats' highest scoring total since Week Two, and pushed their season average north of the 30-point barrier. While that type of scoring average isn't eye-popping, NW has moved the ball with decent consistency as they have worked through their identity during the season.
Mike Hohensee and Braden Wright have both seen action at QB in nearly every game, with Hohensee handling the bulk of the work over the last six weeks. The junior is extremely accurate, completing nearly 70% of his attempts on the year. He's one of the more efficient passers the Lakers have seen, and that should pose a noteworthy challenge to a GV defense that has shown a proclivity to give up some yards in the pass game at times (199 per game on average).
The Bearcat QB's have spread the ball around well this year, and five different receivers have latched on to at least 25 balls and two TD's on the season. Kashan Griffin averages nearly 20 yards per reception, but a large share of the pass-game work actually runs through RB Jamar Moya. He's caught team-high 55 passes on the year, and he adds another ten carries per game to post a team-leading 57 yards per contest on the ground. Moya is definitely a key cog in the Bearcat game plan each week, and will garner a fair share GV's defensive attention.
While we mentioned the fact that GV has allowed some yards in the pass game, the Bearcats have haven't been the stoutest on the backend either. 216 yards per game allowed isn't the end of the world, but it's a far cry from the nation-leading 52 yards per game they've yielded on the ground. Grand Valley has churned it up to the tune of 241 yards per game on the ground, so this match-up will be a key one to watch as the Lakers want to run the ball effectively to set up their pass game. How well can they make that happen against the nation's stingiest rush defense (52.8 yards per game)?
If the ground game doesn't work, how well can GV move the ball via the air? Northwest does generate pressure, averaging 3.5 sacks per outing. Cade Peterson has proven to be adept at extending plays under pressure, but this will be one of the more formidable fronts the Lakers have seen this year. Getting the ball out on time will prove a challenge, but if they succeed it can be an advantage for the Lakers as that then gets the ball to athletes in space against a secondary that has given up yards in chunks at different points throughout the year.
Whether either offense continues to operate with the same levels of efficiency they have shown throughout the rest of the season will be something to watch. The Lakers average about a yard-and-a-half more per play than NW does, have totaled roughly 63 additional yards of offense each week, and score eleven more points per tilt. Can they do this against one of the country's most elite defensive units? Similarly, while NW has moved the ball much more effectively of late, have they seen a defense this strong over that stretch? Don't forget, the Lakers are nearly as stout defending the run as Northwest is (GV allows only 65 yards per game). Either team hitting for their season averages in this game seems a big ask given how strong the defenses are in total.
Like the other game left this region, both teams will be facing their sternest test in multiple weeks. The one that can best solve the defensive riddle the other poses will have the best chance to come out on top.