GLIAC Round 2 Playoff Preview
November 29th, 2019 1:30pm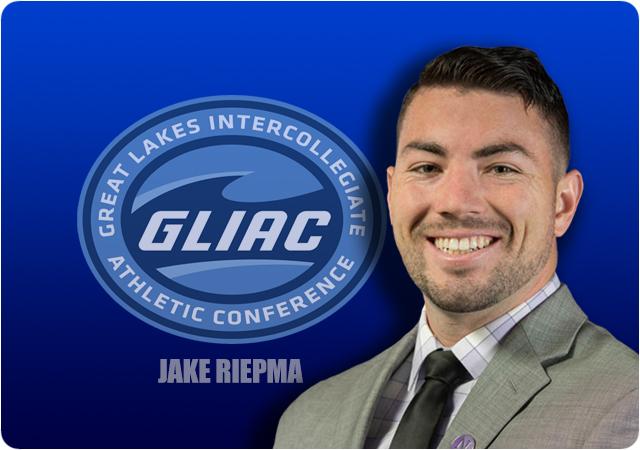 After a two-week hiatus, the GLIAC champion and Super Region Three's top-ranked Ferris State Bulldogs will be in action on Saturday at Top Taggart Field in Big Rapids in the second round of the NCAA DII Playoffs.
The Bulldogs welcome in the University of Central Missouri after the Mules knocked off the University of Indianapolis 37-27 in the opening round last weekend.
As first reported by Cora Hall of the FSU Torch, FSU quarterback and reigning Harlon Hill trophy winner, Jayru Campbell needs surgery on his injured ankle and will be out for the remainder of the season.
Tony Annese will continue to ride the hot hand of Senior quarterback and 2019 Jack H. McAvoy Award recipient, Travis Russell at the quarterback position while 2019 GLIAC Player of the Year, Austin Edwards leads a stout Bulldog defense.
THE MATCHUP:
No.1 Ferris State vs. No. 4 Central Missouri – The Bulldogs finished off a second consecutive regular season and back-to-back GLIAC regular season title with a win over Grand Valley State back on November 9th. Central Missouri won its first ten games of the season before dropping the regular season finale to Northwest Missouri State. The Mules won the 2019 MIAA regular season championship.
COACHES:
Jim Svoboda is in his 10th season at the helm of the Central Missouri football program. Svoboda has eclipsed a record of 81-35 including a 72-31 mark in the MIAA. This is Central Missouri's sixth playoff appearance during his ten-year tenure.
Tony Annese is in his 8th season at Ferris State and has lead the Bulldogs to a 85-15 record including a current 28-game regular season winning streak that has included back-to-back undefeated regular seasons and GLIAC titles. Ferris State reached the NCAA DII National Championship game in 2018 before falling to Valdosta State.
WHAT 2 WATCH 4:
Ferris State's defense will face arguable its toughest task in Central Missouri's high-powered offense. Mule's quarterback, Brook Bolles has had a tremendous year leading UCM. Bolles leads the country in passing yards with 3,660 and yards per completion at 19.37. Bolles has completed 189 passes for 345 yards and an MIAA leading 39 touchdown passes. With more games to come, Bolles is already second in passing touchdowns for a single season at UCM and he is one off the national lead.
Ferris State's offense has proven potent regardless of the signal caller. Travis Russell will most likely get the start. A four-year letterwinner, Russell returned for his senior campaign this fall after earning his FSU degree last spring. The four-time GLIAC All-Academic Excellence Team honoree has helped FSU to a 60-7 mark in his five seasons in the program and is 11-1 as a starting quarterback for the Bulldogs.
PREDICTION:
If the Ferris State defense is as good as I believe they are, the Bulldogs should earn a hard-fought playoff win. Central Missouri will have their moments, but I see the Bulldogs outlasting the Mules and wearing down the UCM defense en route to a narrow victory. Final score: FSU 27 UCM 17.