GLIAC 2021 Season Preview
August 30th, 2021 12:00am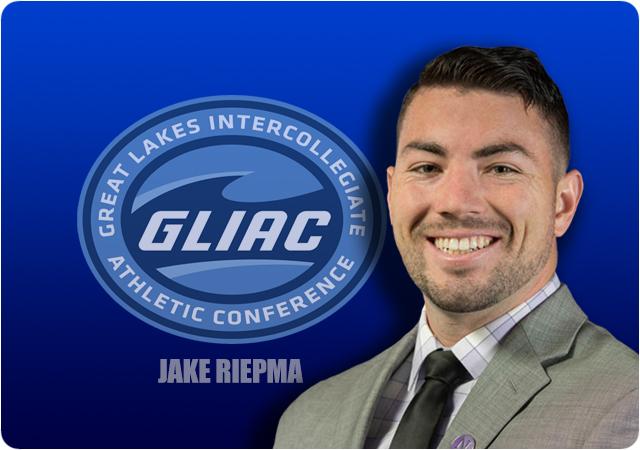 Welcome back my fellow GLIAC football enthusiasts – if it feels like it's been forever, relax – it's only been a few years!
Alright, that was the first and last time I'll reference the absence of GLIAC football in 2020, let's move forward and indulge in the much-anticipated 2021 season.
Just like every other season preview column – we'll breakdown the preseason poll and look ahead to what promises to be an action-packed fall, but before we do, some housekeeping notes:
--And then there were Eight—the Ashland Eagles are officially members of the Great Midwest Athletic Conference (GMAC) from here forward. We say so long and farewell to the last standing Ohio-based institution, GLIAC football runs solely through the state of Michigan.
Northwood University will be exiting the conference following the conclusion of the academic year. One last go around for my alma mater as members of the Great Lakes Intercollegiate Athletic Conference before joining the GMAC. Northwood's move to the GMAC joining Ashland, Hillsdale, Findlay, Tiffin, Ohio Dominican and other former GLIAC schools who have all made the same move exhibits how the Division II landscape is drastically changing – Northwood moving to the GMAC allows the University better opportunities to compete with like-minded institutions.
Now for the preseason poll – I believe anyone who follows the league could have accurately predicted how things would shake out heading into the first week of the season.
Ferris State
Grand Valley State
Wayne State
Saginaw Valley
Michigan Tech
Davenport
Northern Michigan
Northwood
Ferris State being ranked third in the country tells you everything you need to know – this is a national power with a 'national title or bust' type of mindset. The Bulldogs ran the table (dare I say, with ease) in 2019, before bowing out in the national semifinals to eventual national champion, West Florida. Yet another deep playoff run for Tony Annese and company, and this year's squad is as loaded as ever.
Running back Marvin Campbell and wide receivers Sy Barnett and Xavier Wade lead a loaded pool of returning talent on the offensive side of the ball. The Bulldogs will have a new signal caller with the departure of Travis Russell and 2018 Harlon Hill Winner, Jayru Campbell. Evan Cummings has game experience under center, but Mylik Mitchell, a transfer from Kent State, is expected to challenge for the starting job.
On the defense Ferris State loses arguably the best player in the country in 2019, All-American and Defensive Player of the Year, Austin Edwards, but make no mistake about it –FSU has plenty of returning talent – two-time All-GLIAC performers on the D-line Austin Simpson and Jordan Jones highlight a lethal front seven for Ferris State.
I see no reason why the Bulldogs don't three-peat…unless they wear those ugly gray uniforms one too many times!
Grand Valley State tabbed the number two spot in the coaches' poll, and given the returning talent for Matt Mitchell's squad, I am not surprised the Lakers were slotted as the conference's second-best team. GVSU is loaded on the offensive line with tons of returning experience and a wealth of skill position players that have been boosted by a couple of new additions via the transfer portal. Cade Peterson will play quarterback, and he's a guy with meaningful game experience and has proven he's ready to take control of the offense. A quarterback's best friend is a great ground game, and GVSU should have one of the top rushing offenses in the country – GVSU's group of running backs are as deep as they come -- five running backs return in Tariq Reid, Aryuan Cain-Veasey, Jack Provencher, Bryce Young-Walls, Johnt'e Crawford – combined they've rushed for over 3,300 yards and 30 touchdowns.
For Grand Valley State, a lot of the success of this season boils down to getting over the hump and reclaiming the Anchor-Bone trophy, as well as returning the playoffs – I believe that's the expectation in Allendale.
The Wayne State Warriors enter the conversation at #3 in the preseason poll following one of the more successful seasons in program history. After two straight defeats to begin the 2019 season, WSU rattled off an impressive 8-1 mark to finish 8-3. Paul Winters earned GLIAC Coach of the Year honors following the season that ended with an emphatic win over Grand Valley State. Wayne State returns nine starters, but overall, the Warriors are considered young -- 55 players on the roster are in either their first or second year with the program. The Warriors will once again play one of the toughest schedules in the nation with non-conference games against Slippery Rock, Truman State, and Missouri S&T, combined with a brutal November where they'll take on GVSU and Ferris State in back-to-back weeks.
I look at this season for Wayne State as another opportunity to prove they're trending upwards and among the consistent upper echelon programs in the conference.
Coming in at preseason number four are the Saginaw Valley State Cardinals. The Ryan Brady era takes on year number two for the 'Cards who are coming off a 5-6 season and a 3-5 record in the GLIAC. SVSU's offense was potent at times in 2019, thanks largely in part to fellow first-team all-performers Ryan Conklin at quarterback and Nate McCrary at running back. However, with both Conklin and McCrary departing, the Cardinals' offense will have some new faces, but also yet some familiar ones in Chad Gailliard at wide receiver, also a first-team all-GLIAC performer.
The Cardinals took some positive steps in year one under Brady, the question for year two is if it can continue. I'm interested to see what the campaign brings for the Cardinals – they feel like a 'wild card' for me, don't know quite how to project their season or what the expectations should be. Let's look for some statement, program-building type wins for the Cardinals in year two under Brady.
Our first upper-peninsula school makes an appearance in the coaches' poll with Michigan Tech coming in at #5. Appropriate I'd say considering the Huskies went 5-5 in 2019 and saw several quarterbacks play throughout the season, with some solid wins but also some narrow defeats. The Huskies return the GLIAC sack leader in All-American nose tackle Nate Lajoie, he'll undoubtedly continue to be a menace up front for the opposition. Steve Olson's squad are another question mark for me – we know they'll be a gritty, hard-nosed and discipline team, but how far can that take them? The quarterback room will be another puzzle to pay attention to – Will Ark, Steele Fortress (great name) and Kyle Wood all saw significant time under center, and with all three returning, the dynamics of how to utilize the three of them will be interesting to watch.
With the departure of standout wideouts Jacob Wenzlick and Ben Hartley, there's no doubt the Huskies will be looking for newcomers to fill the explosive void left on offense.
I see the Huskies playing some sort of spoiler role this season – they pose a legitimate threat to upset any of the big guys at the top.
Sparky McEwen's squad rolls in at number six as the Davenport Panthers look to build off two straight GLIAC wins to end the 2019 campaign. The Panthers were one of the GLIAC schools electing to play a spring 2020 season which capped with two wins over Gannon. Of the three 3-5 GLIAC teams from 2019 (SVSU and Michigan Tech the other two) it's the Panthers tabbed to finish behind the other two. Deandre Ford is back as the signal-caller, in 12 career games he's thrown for 1,729 yards and 14 touchdowns. If the two games DU played in the spring are a sign of things to come – look for newcomer Amari Phillips to be a key contributor at wide receiver. Phillips had a game with six catches for 149 yards and three touchdowns. Although like Wayne State, Davenport also ends the season in a gauntlet facing Ferris State and Grand Valley State in back-to-back weeks.
I see this season as show me type of year for the other team in Grand Rapids. Can they climb to residing in the top portion of the conference?
Rounding out the basement of the preseason coaches' poll are two programs with rich histories yet have struggled of late – Northern Michigan in at seven, and the Northwood University Timberwolves at eight.
2019 was tough for both of these squads – Northern Michigan going 1-9 overall and winless in the GLIAC at 0-8, while Northwood compiled a 1-10 record and a 1-7 mark in conference play with its only win coming over Northern Michigan.
Both head coaches Kyle Nystrom for Northern Michigan and Leonard Haynes of Northwood will look to make drastic improvements in year four and six of their respected coaching campaigns.
The similarities between these two teams in recent years has drawn to a pretty much identical outlook for the upcoming season – drastic improvement.
So, buckle up for an opening week of non-conference action – three GLIAC teams opening up on Thursday with Northwood, Wayne State, and Ferris playing night games – and four more games on Saturday concluding with SVSU on the road in the Lonestar state taking on Texas A&M Kingsford. More on that in the week 1 preview column!
Until then, tune into the GLIAC Football Weekly podcast, like rate and review, and subscribe!