GLIAC Week One Preview
September 1st, 2021 9:00am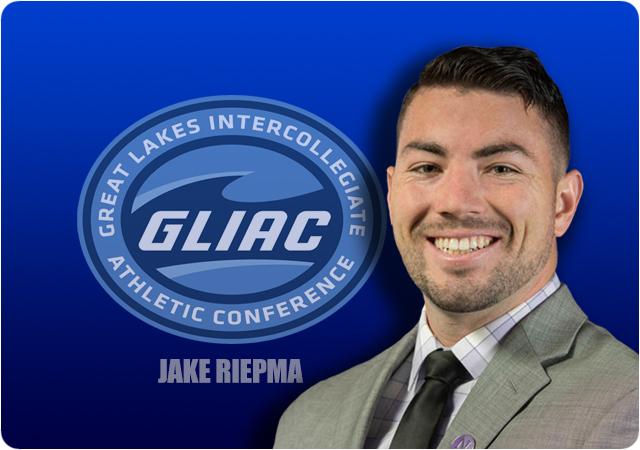 Alright you GLIAC football junkies – TWO blogs this week to celebrate the return to the gridiron – but don't get used to the bi-weekly format, from hence on forth it shall be a once-a-week ordeal!
I won't waste anyone's time with the mumbo-jumbo word vomiting routine about each individual program heading into week one – that's what the season preview was for – right now we've waited long enough – it's time for the picks.
#3 Ferris State at home against the University of Findlay:
In his session with the media this week, Tony Annese admitted there are some nerves heading into the team's first game in over 600 days… I suppose that's understandable given some of the incredible players FSU will be replacing this season, but from an outsider's perspective, those nerves should evaporate come kickoff on Thursday night. Ferris State is the vastly superiorly talented team, and they're at home in front of what promises to be a spirited crowd providing a significant home-field advantage. The one caveat I'll throw out there – the University of Findlay nearly spoiled a Bulldog home-opener back in 2019, but FSU escaped with a narrow 24-23 victory. I don't see it being close this time around – Ferris State wins big.
To the Motor City we go where Wayne State will be looking to avenge a lopsided season-opening loss to Slippery Rock from back in 2019. This game was a wild one as Slippery Rock scored touchdowns on each of the first eight offensive possessions to lead 56-14 just 23 seconds into the third quarter. That game featured 2019 Harlon Hill Trophy winner Roland Rivers at quarterback for the Rock who passed for over 400 yards and six touchdowns in the contest. This will be a much different looking Slippery Rock team without Rivers leading the offense – but make no mistake about it, Slippery Rock is ranked number six in the country for good reason – they enter the 2021 season returning 17 starters from the 2019 team that went 13-1 and reached the NCAA semifinals. It's a tough way to open for Wayne State who is coming off one of the best seasons in program history – but in similar fashion to 2019, I see the Rock being too much for WSU to handle. Unfortunately, I've got to go with the heavy favorite and take Slippery Rock to win on the road.
Our final Thursday night game features my alma mater Northwood University playing host to another PSAC opponent in Gannon University. This will be the fourth meeting between Northwood and Gannon, but the first for the two teams since 2005. The Timberwolves have controlled all three games in the series, having outscored the Golden Knights 135 to 28 in the three games including a 49-0 waxing back in 1999. But that's ancient history – this year's contest takes on new meaning for Northwood as the Timberwolves desperately need to get off on the right foot in 2021. There's also a coaching storyline in the matchup – Gannon's first-year defensive coordinator Adam Gonzaga is no stranger to the GLIAC – he's spent the 2019 season on the defensive staff at Northwood and was the defensive coordinator for Saginaw Valley state from 2014-2019, as well as the Northwood defensive coordinator from 2002 – 2006. He and Northwood head coach, Leonard Haynes are close friends. This one could take the form of a shootout, but I look for Northwood to outlast Gannon and earn the win – Timberwolves in a close one.
To Saturday we go, where Davenport kicks things off at noon with a GLIAC-GLVC showdown against Truman State. The Panthers were picked to finish sixth in the GLIAC, whereas Truman State was selected third in the GLVC Coaches' Poll. Additionally, College Football America has the Bulldogs of Truman State in their top 30 Division II teams at number 29. Davenport will have the home-field advantage opening up at home for the first time since 2017, but I see this one going the way of the GLVC and Truman State. Bulldogs by a score or two.
Northern Michigan makes the roughly 650-mile-trek south to Lebanon, IL, for an opening week contest against McKendree. I'll level with every reader here – my least favorite road trip of all my time while playing in the GLIAC was the road trip to McKendree. I do not envy the NMU Wildcats one bit. In any case, Northern Michigan is also in the category of desperately needing to begin the season in the win-column. The Wildcats got it done the last time these two teams met in 2019 with a convincing 30-9 win, and with five returning All-GLIAC performers from 2019, I see NMU earning a tough road win to kick the 2021 campaign off right.
To the Upper Peninsula where an old GLIAC rivalry is restored again in 2021 as the Hillsdale Chargers, now members of the GMAC, battle the Michigan Tech Huskies. These two teams typically take on a similar identity of toughness, grit, and discipline. In 2019 Michigan Tech went to Hillsdale and took it to the Chargers in route to a decisive 29-14 victory. Michigan Tech was picked to finish fifth in the GLIAC Preseason poll, while coincidently enough, Hillsdale was picked to finish fifth in the G-MAC Preseason Coaches Poll, the lowest preseason selection for Hillsdale in their five seasons in the G-MAC. On paper, these two teams appear to be about as even as they come, making this week one matchup a toss-up – I'll go with Hillsdale to avenge 2019's defeat with a close win in 2021.
We cap week one with a night game at Harvey Randall Wickes Memorial Stadium on the campus of Saginaw Valley State University as the Cardinals play host to Texas A&M Kingsville in the Red Feather Classic. In 2019 SVSU overwhelmed the Javelinas to the tune of a 35-14 road victory that saw Ryan Conklin toss three touchdowns and the SVSU defense chip in with a defensive score – this time around there is no Conklin at quarterback, but still an explosive offensive attack for SVSU with Chad Gailliard at wide receiver. I'll take the Cardinals at home in front of a hostile crowd under the lights.
Missing from the week one slate of games of course are the #24-ranked Grand Valley State Lakers. Their game against Edinboro was canceled due to Covid-19 concerns. I'm not alone in saying I'm extremely disappointed for the players and coaches at Grand Valley State, who like many GLIAC teams, haven't played in over 600 days. The Lakers were diligently looking for a potential opponent to fill the open date left by the cancelation, but in all likelihood will now open September 11 against Colorado State-Pueblo. Rivalries and everything else aside, we all love the sport of football and want every student-athlete to have the opportunity to play. I know Matt Mitchell and his staff will regroup and be ready to roll when the time comes.
The picks are in – my GLIAC week one winners: Ferris State, Northwood, and Saginaw Valley State. My week one losers – Wayne State, Davenport, and Michigan Tech.
Can't wait to see how it all shakes out! Talk to you next week, and don't forget to listen to GLIAC Football Weekly!