GLIAC Week 10 Reaction
November 11th, 2019 1:00pm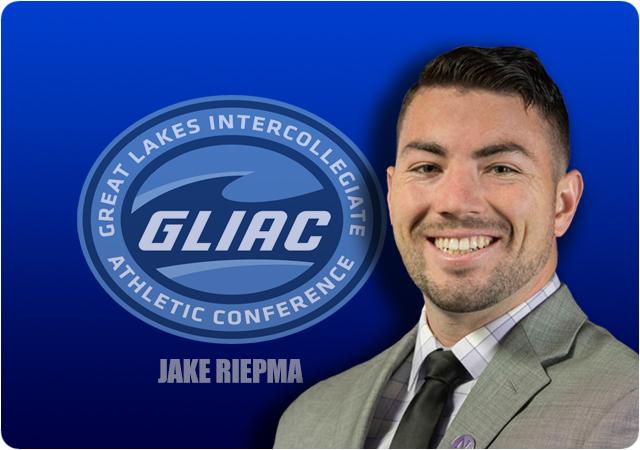 10 weeks of GLIAC football are in the books, and we have our undisputed regular season champion – the Ferris State Bulldogs complete their second consecutive undefeated regular season to capture the GLIAC title outright for the second straight year.
Four other games from the weekend took a back seat to the annual Anchor-Bone Classic, but big wins nonetheless for Wayne State, Saginaw Valley State, and Davenport, while Ashland was surprisingly blown out by Findlay.
Top Taggart field took center stage on Saturday and the Ferris State faithful did not disappoint – from the pregame festivities to the final whistle, Big Rapids was electric from start to finish in a nationally televised game between No. 14 Grand Valley State and No. 2 Ferris State. Having attended this game, there's so much to try and pack into a brief synopsis without leaving anything out – let me first start by saying Saturday's Anchor-Bone Classic epitomized what GLIAC football and D2 football is all about – two great teams going head-to-head with everything on the line, passionate fan bases supporting them and creating an exhilarating atmosphere that was thrilling to be a part of, and premier football on full display. This game had just about everything you could ask for in a rivalry showdown – the Lakers defense carried them in the first half including a 79-yard fumble recovery return for a touchdown by LB Isaiah Nkansah to give GV a 9-0 lead late in the first half, but the FSU offense struck back when Travis Russell found sophomore wideout Xavier Wade for a 20-yard score to make it 9-7 at the break. The Bulldogs seized control in the third quarter outscoring the Lakers 14-0 to build a 21-7 lead. GVSU wouldn't go away though as Cole Kotopka connected with Brandon Wadley for a 62-yard touchdown to make it 21-16, but an unsuccessful onside kick attempt helped Ferris State close it out for the 21-16 win.
Again, I could write four pages about this game and every little detail, but lord knows nobody would want to read all of that. My hat goes off to Ferris State QB Travis Russell who started the game and took the majority of the snaps for the Bulldogs at QB. Much has been made about the FSU quarterback situation with three outstanding players who have seen time but watching the way Russell lead his team on Saturday, that's the type of guy you want with the ball in big moments. There were a couple of controversial plays that had the GV faithful up in arms, including a questionable incomplete call on a pass to RB Bryce Young-Walls in the third quarter that would have set the Lakers up 1st -and-10 in the red zone. In real time, my initial reaction was Young-Walls caught the ball, made a football move, and hit the turf before the ball came out. Regardless, I'm never one to blame the refs, and I do not think that call dictated the outcome of the game. Bad calls are going to happen, and in a game of this magnitude, there are almost always plays that could go either way, and I think both coaches will tell you it's the team that overcomes adversity that gives themselves the best chance to win. After that call went against Grand Valley State, they didn't do enough offensively to overcome it – a credit to the Ferris State defense.
Saturday's game was a brilliant coaching display by Tony Annese and his staff – there were several instances where FSU hurt themselves with turnovers in plus territory and missed opportunities to put points on the board, but the Bulldogs were able to weather the storms without losing composure. Ferris State was just 1-4 in red zone conversions, but that didn't stop them from staying within striking distance in the first half and taking advantage in the second half by outscoring GV 14-0 in the third. The third quarter surge tells you FSU made the right adjustments at the halftime break to capitalize.
The Ferris State defense was also mightily impressive – they forced the Lakers to be one dimensional on offense, and aside from the fourth quarter 62-yard touchdown pass, FSU really made it tough on Kotopka.
The Grand Valley State defense deserves a lot of credit as well – I had in my notes from this game that the Laker defense put on a clinic of 'bend-don't-break' as they continued to keep FSU off the scoreboard despite the Bulldogs getting inside the red zone so many times. To hold this high-powered FSU offense to just 21 points is impressive, not to mention the defensive touchdown they scored to help a struggling offense. The Laker defense gave them every opportunity to win this football game.
As for the postseason implications, it remains to be seen if a two-loss Grand Valley State team can get in. Northwest Missouri State (Super Region 3 team) will have to lose to Central Missouri this coming weekend, and then I think it gets interesting on Sunday for the selection committee.
The last thing I'll say about this game is a sincere expression of gratitude to both Ferris State and Grand Valley State – both school's communication staff and coaching staff treated me exceptionally well and I sincerely appreciate that. It's an honor to cover the GLIAC.
Moving on to the other four games we'll turn our attention to Wayne State's dominating 35-14 win over Michigan Tech at Tom Adams Field. The offense for the Warriors continues to impress – this time it was quarterback Dakota Kupp owning the day – he turned out quite the performance compiling 229 yards of total offense and completing 12-of-16 passes for 202 yards and two touchdowns with no interceptions. He had a passing efficiency rating of 222.3 for the game and was named GLIAC Offensive Player of the Week. Not to be outdone, his defensive counterpart Leon Eggleston also had a huge day and was a monster for the Warriors' defense – Eggleston lead a stifling defensive attack that tallied 15 tackles-for-loss including eight sacks, Eggleston was responsible for two of the sacks and had game-high 14 tackles (12 solo, 2 assisted) and 3.5 tackles for loss and was named the GLIAC Defensive Player of the Week. It's the third time this season he's earned the honor. Now, unfortunately for the Warriors, with GVSU losing to Ferris State, their hopes of playing for a share of the GLIAC title against GV next weekend are long gone. It's still been a tremendous turnaround season for Paul Winters and company – WSU has clearly established themselves in the upper echelon of the GLIAC, and if they go on the road and beat GV next weekend, you'd be hard-pressed not to call them the second best team in the conference. Let me be the first to eat some humble pie after I attended Wayne State's first game of the year against Slippery Rock and thought, it could be a tough season in Detroit. For the umpteenth time in my life, I was way off! Well done by the Warriors, but I know they're not satisfied, they want to put the exclamation point on a great season by beating GVSU next weekend. As for Michigan Tech, they fall to 4-5 with the loss and will look to end the season on a high note at home against Northwood.
Speaking of Northwood, the Timberwolves were trying to put together a winning streak after finally tallying their first win of the season last week – Davenport had other ideas. The Panthers jumped out to a 14-0 lead in the first half before NU cut the lead to 14-7 at the break. After a scoreless third quarter, Davenport extended their lead with a touchdown early in the fourth before the Timberwolves made it a one-score game when Northwood QB Nate Gomez found Alex Spicuzzi on a 33-yard touchdown to make the score 21-14 with 3:07 remaining in the game, but Davenport held on for the 21-14 win. The Panthers move to 4-5 while Northwood falls to 1-9. Credit to Davenport's seniors who played their last game at home on Saturday and went out with a win – senior quarterback Haiden Majewski threw for three touchdowns and Keion Powers caught two of them and Nate Couturier the other – all of whom are seniors. Davenport can finish the season at the .500 mark with a win on the road against Saginaw Valley State, while Northwood hits the road for the UP and a date with the Huskies.
The Cardinals got back in the win column with a blowout 56-10 win over Northern Michigan. It's not often I'm right, but this is exactly what I thought might happen in this one – the explosive SVSU offense had a field day against an inferior defense. Even crazier, the Cardinals had 42 points at the half and finished with a season high 657 yards of total offense. Ryan Conklin finished with a career-best 319 yards and four touchdowns, connecting on 10-of-15 pass attempts while his favorite target Chad Gailliard reeled-in four catches for 175 yards and matched his career-best with three touchdowns. With the win SVSU moves to 5-5 overall and can clinch a winning season by beating Davenport in the finale. As for Northern Michigan, the tough sledding continues as the Wildcats have lost eight consecutive games and stand at 1-8. NMU hits the road to play at Ashland next weekend.
Those same Ashland Eagles are licking their wounds after the University of Findlay had their way with them in a 53-18 route. After Findlay scored the game's first touchdown, late in the first period Ashland quarterback Austin Brenner hit a sliding junior wide receiver Logan Bolin for a 10-yard touchdown pass and after a successful two-point conversion, AU lead 8-7. After that, it was all Oilers – Findlay outscored Ashland 46-10 for the remainder of the game, giving the Eagles their fourth loss of the season. AU will try to bounce back and end the season with a win against Northern Michigan. I'll be honest, this game is a tough look for the GLIAC when you consider the opponent – Findlay left the GLIAC for the GMAC, and Ashland is a team that has been a steady force in the GLIAC year-in and year-out. You have to give Findlay a lot of credit for sticking it to the Eagles in the manner in which they did. With three losses, I don't anticipate the Oilers making the playoffs, but still a nice season for Findlay head coach Rob Keys and the Oilers.
Okay, you've made it this far in the column, and now it's time for the all-important Super Region Three rankings. With the loss, Grand Valley State falls to No. 8, meaning if the season ended today, they'd be on the outside looking in. Newsflash, it doesn't. In fact, the two teams ahead of the Lakers – Northwest Missouri State and Henderson State (both 9-1) have extremely tough games to close out the season next week – NWMS hosts Central Missouri who is the number one team in the region at 10-0 overall, while Henderson State plays at Ouachita Baptist who is also undefeated at 10-0 and the number three team in Super Region Three. Wow, a lot can still happen! Ferris State jumps up to the top spot, and will likely stay there since their regular season is complete. So much speculation! Rest assured, we will speculate even more on this week's episode of GLIAC Football Weekly, and we'll also touch on the SR3 rankings more in the Week 11 preview, but for now, it's time to mercifully end this lengthy column.
Kuddos if you made it this far, probably feels like you just finished a marathon!