GLIAC Week 11
November 11th, 2021 9:00am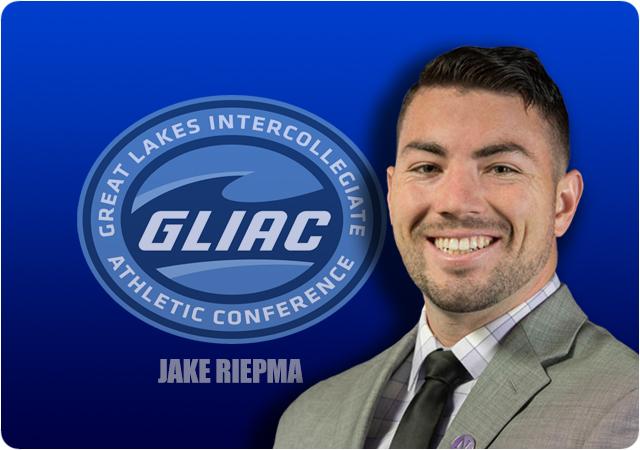 The final week of the regular season is upon us, and the storylines are simple – Ferris State controls its own destiny – a Bulldog win means Ferris State claims its third consecutive outright league title.
Grand Valley State can grab a share of the title with a win over Davenport and a Ferris State loss to Wayne State.
Spoiler – that's not happening – Ferris State has won 37 consecutive regular season games, and they will have no problem making it 38.
In any case, let's look back at the week that was in week ten of the GLIAC – a chalk week full of predictable road wins for Michigan Tech, FSU and GVSU and a cruise control victory at home for SVSU over Northern Michigan.
This is not me bragging, because as I said, it was predictable – but for the first time this season, I had an undefeated week in the picks, bringing the season record to 32-13.
The final weekend of the regular season appears almost as predictable, but one game on paper that could be a toss-up – Northwood at Northern Michigan, other than that, I think we can all assume how things will play out. Maybe, just maybe, I'll eat my words and we'll see some crazy upsets, but not likely.
Ferris State goes for consecutive regular season victory number 38 in the regular season finale at home against Wayne State at Top Taggart Field. Ferris State leads the all-time series 30-22 and have won the last six matchups. FSU boasts the top offense in the GLIAC and second best offense in the entire country in points per game. The Bulldogs win this one easily and claim the GLIAC title.
Davenport makes the 26-mile-trek to Allendale for a date with the Lakers at Lubbers Stadium. The Lakers enter 8-1 while Davenport has fallen to 3-7 and 2-4 in the conference. GV has won all three of the matchups in the series dating back to 2017, the most recent a 27-7 win at Davenport in 2019. Grand Valley will take care of business at home before looking onto the playoffs and win this contest easily.
The final two games on the slate feature teams in similar stratospheres as Michigan Tech hosts Saginaw Valley State and Northwood travels to Marquette to take on Northern Michigan.
The Cardinals are winners of five straight while the Huskies have won four of their last six, with the only two setbacks coming to Ferris State and Grand Valley. You could make the case these are two teams playing their best brands of football of the season. Will Ark of Michigan Tech has put up phenomenal passing numbers to the tune of being the second-best passer in the GLIAC in terms of yards per game and total passing touchdowns behind only Cade Peterson of GV. The Huskies' defense has also established themselves as a force allowing just 18.4 points per game, a tie for best defense in the league with GV. SVSU's defense is right there among the elite in the league as well – especially in yards allowed. The Cardinals rank second behind only Ferris State in fewest yards allowed per game. Knowing this, I see Saturday being a defensive struggle – and nothing says defensive struggle quite like November football in Houghton. I'm sure it'll be cold, I'm sure points will be tough to come by, and for that reason, I'm going with the Huskies at home to win a close one over Saginaw Valley.
The Timberwolves won the first time these two teams met this season – a 37-20 victory in Midland in which NU dominated the second half outscoring NMU 34-7. Northwood has not won since. Knowing this, it's a little more difficult to take the Timberwolves to win again, but as I said on GLIAC Football Weekly, if that same Northwood team from the first game shows up, they can get it done. For Northern Michigan, they've also struggled immensely having lost five straight. However, one of those defeats was a 28-24 loss to No. 6 Grand Valley. The Wildcats are certainly capable of playing tough and earning the win. In fact, if I were handicapping the game, I'd have Northern Michigan as a healthy favorite, and thus my Timberwolves to win pick is an upset special!
The final regular season column is in the books! Thanks to everyone who took the time to read the posts, I sincerely appreciate it. Let's have a great week and close out the regular season in style!