GLIAC Review Week Three
September 23rd, 2019 10:30am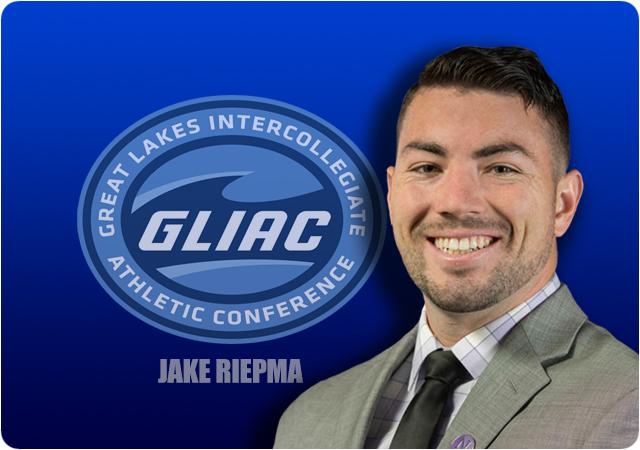 Yawwwnnn! A league-wide snooze fest in the opening round of conference play as not a single game in week three was decided by less than 15 points.
Okay, it wasn't that bad, I'm exaggerating a bit for effect, but you get the point. I know high on the priority list for every coach is making each game entertaining for me, so I'm certain each team's game plan for this coming week will include ways to improve the entertainment value for me. If this is your first time reading the column, please know that statement is dripping in sarcasm and I'm not a narcissist.
Already in the opening round of conference play, it appears the outlook of the league is starting to take form: Ferris State is as good as it gets, Grand Valley State and possibly Saginaw Valley State pose the biggest threat to disrupt FSU's quest for another undefeated regular season, and to be fair, Davenport is also still undefeated at 2-0.
Credit to Wayne State for going on the road to Quincy and earning their first win of the season in blowout fashion –33-7 over the Hawks, WSU moves to 1-2.
More bad news for Northwood as they remain the only winless team in the GLIAC after a 27-3 defeat against Grand Valley, while it's two straight defeats for Northern Michigan and the first setback for Michigan Tech compliments of SVSU.
The headliner of the weekend was of course No.2 Ferris State on the road against Ashland, and while this one was close for the majority of the second half, ultimately Ferris State proved too tough after Ashland turned the ball over late in the fourth quarter on a tough-luck interception thrown by Austin Brenner. The Bulldogs turned that into their fourth touchdown of the night to seal the game, 28-13. Even with AU trailing by eight (21-13) with under five to play and the Eagles with the ball, it didn't feel like Ashland was ever a threat to tie and eventually win the game. While watching that game, I kept thinking Ferris State just looked a step faster, and the Eagles made way too many mistakes offensively. Worth pointing out, coach Annese was visibly frustrated in his postgame interview despite his team's triumph. I suppose his demeaner after the win goes to show you the expectation level of the reigning coach of the year.
Meanwhile, Ashland head coach Lee Owens' postgame comments suggested his team has some learning and growing up to do, specifically on the offensive end. All that said, I think Ashland still showed a lot of heart, but you can't make those types of mistakes against the number two team in the country and expect to win. Ashland will be fine; they'll be back, and it starts in week four with a road trip to Northwood.
I can't believe it's taken me this long to brag about my 4-1 performance in my week 3 predictions, so here is me bragging about my 4-1 performance in my week 3 predictions. Who did I miss on? Of course, this is nothing new, the Davenport Panthers once again proved me wrong, continuing the trend from last year. Sparky McEwen's squad voyaged north to spoil Northern Michigan's homecoming with a 21-7 victory over the Wildcats. The 14-point margin of victory is a little mis-leading as NMU trailed 21-0 throughout the majority of the fourth quarter until scoring a late touchdown with 1:21 remaining to avoid the shutout. For the second consecutive week, this Davenport defense looks suffocating as they held NMU to just 206 yards of total offense, and again, nearly earned the shutout. Davenport welcomes Lindenwood out of the GLVC while NMU heads to Big Rapids for a game against No.2 Ferris State.
Grand Valley State had no trouble with my Northwood Timberwolves, cruising to a 27-3 win on the road. The Lakers were the more talented team, and while it wasn't necessarily total domination, it felt more like GVSU was simply in control at all times. The 13-3 halftime deficit felt a lot larger than ten points for Northwood fans, and after a 14-0 third quarter for the Lakers, the fourth quarter was a scoreless sleeper. NU will look to rebound with another home game in week 4 against an Ashland team who's also looking to bounce back, while the Lakers will set sail for the UP. Horrible pun, I know, but deal with it!
Michigan Tech played their third consecutive road game in a matchup of unbeatens against Saginaw Valley State at Harvey Randall Wickes Stadium. This one had all the makings for a classic down-to-the-wire nail biter as the Cardinals trailed 7-6 heading to the fourth quarter, but SVSU's fourth quarter explosion ended that notion rather quickly. SVSU rallied to outscore MTU 17-0 in the fourth quarter, earning the 23-7 victory. Nate McCrary had a big day on the ground totaling a career-high 131 yards and a touchdown, good enough to earn GLIAC Player of the Week honors, while SVSU's special teams were strong as Connor Luksic added three field goals to aid in the win, and also earned GLIAC POW recognition.
As for Michigan Tech, nothing to hang their head on. I think at the beginning of the season if you would have said MTU would go 2-1 to start the season with three tough road games, Huskie faithful would be pleased, and that's exactly where this program is. Tech finally returns home for their first home game at Sherman field against GVSU in week 4.
In an 0-2 hole to start the season, it's not easy to go on the road and dominate a game from start to finish, but that's exactly what Wayne State did on Saturday against Quincy. The Warriors jumped out in front first 17-0, and eventually lead big at the break 31-7 –the exact opposite of their first two games where WSU was in a huge hole early. The defense for the Warriors was dominant – limiting Quincy to just 115 total yards, while the rushing attack continued to show its prowess in a 327-yard team performance, with 158 of those coming from the talented James Hill who scored a rushing touchdown for the eight consecutive game.
We knew this Warrior team had it in them, and on Saturday, it was finally on display. We'll see if they can continue the momentum next week at home against an undefeated Saginaw Valley State team.
To tie a bow on week 3, I don't necessarily have any groundbreaking takeaways (nor do I ever), but already I think the preseason poll was off in having Ashland picked ahead of Grand Valley, and I'm intrigued at how long this Cardinal team can stay undefeated – can they emerge as a legitimate playoff power and contender? To avoid any grief from my Davenport peeps, I want to also include them in the conversation, because as Bill Parcels once famously pointed out – "you are what your record is…" and they are undefeated. Allow me to also use this closing paragraph to shed some tears about my Timberwolves. If I'm going to wear my heart on my sleeve and give you my raw emotion in these columns, I can't hide the fact that NU is the only winless team left. They must turn it around!
Lastly, huge news to come regarding the GLIAC Football Weekly podcast. Stay tuned and listen this week, because if you don't, it's obvious you're not a real GLIAC football fan. Okay, I'm kidding. Kinda.