GLIAC Week Four Review
September 30th, 2019 12:30pm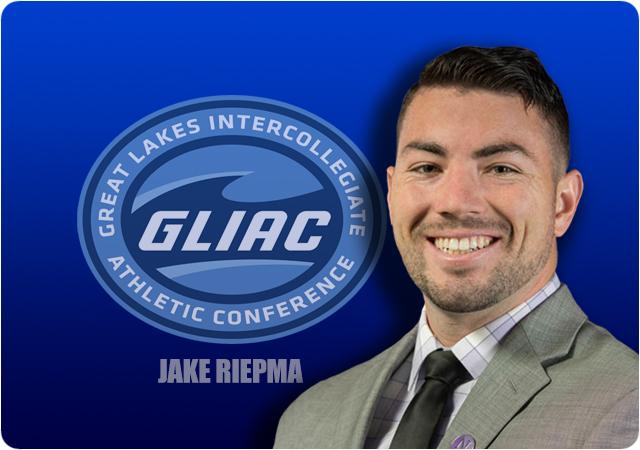 And then there were three! That's right, three remaining undefeated GLIAC teams four weeks into the season.
Week four saw Wayne State down Saginaw Valley State for their first loss of the year, the Jayru-less Ferris State Bulldogs win big, Grand Valley State and Ashland both survive tough road games, and Davenport shows out for the GLIAC with a big nonconference win over Lindenwood.
Back-to-back 4-1 weeks for me in 'Pick'em, with the Warriors of Wayne State proving me wrong in my lone defeat this week as Paul Winters' squad upset a previously undefeated SVSU team at home on Saturday night. The Warriors came storming out of the gates and took advantage of a couple of SVSU miscues en route to opening a huge first quarter, outscoring the Cardinals 17-0. SVSU would make it interesting, climbing back to make it a four-point deficit two different times, but in the end, WSU's offense was able to stay on the field and bleed the clock for the huge win at home. This is the type of win that shows how dangerous of a team Wayne State can be – they physically got after their opponent, and forced some early turnovers, a perfect recipe for a huge upset win. For the Cardinals, Saturday night proved how tough the GLIAC is week in and week out – going on the road is always a challenge no matter who the opponent is, and now SVSU will look to bounce back at home in the annual "Axe Bowl" against Northwood. For the Warriors, they hit the road to take on a struggling Northern Michigan team.
To the UP where GVSU found themselves in a battle against a scrappy Michigan Tech team at Kearly Stadium. It was the type of game where the underdog implemented a perfect game plan to steal an upset, but ultimately the prowess of the Lakers proved too much. The Huskies special teams were fantastic all day in winning the field position battle, furthermore, MTU even scored a special teams touchdown in the first quarter after a GVSU blunder on the long snap-punter exchange. After a couple of second-half lead changes, the Lakers trailed 16-14 with 3:25 to play in the fourth quarter when GVSU orchestrated a game-winning drive that chewed up all but 24 seconds of the game clock, and ended with an Aryuan Cain-Veasy TD run, his third of the day. 21-16 the final in Houghton. For Michigan Tech, you have to feel good about how you played, but a bitter defeat, nonetheless. There are no moral victories in this league, and Huskie faithful will be the first to dismiss any of that talk. However, based on the first four games of the season, Michigan Tech was disrespected to be picked to finish last in the GLIAC. A bye week for the Huskies now before a rivalry showdown at home against Northern Michigan. As for Grand Valley State, they return home for a showdown with the Ashland Eagles.
Similarly to GV, a heavily favored Ashland team found themselves in a 10-point hole in the fourth quarter on the road against Northwood. The Timberwolves put together their best three quarters of the season, but ran out of gas in the fourth quarter allowing the Eagles to storm back for the 31-28 victory. Being at this game, I can tell you it was an exciting atmosphere and as hard-fought of a game as you will see – but Ashland's depth and never-say-die mentality eventually propelled them past my Timberwolves. In a game this close, there are several plays you can look back on and point to as game-changing sequences, but most notably was late in the third quarter - NU had a second and one at the Ashland seven-yard line, trying to expand their 10-point lead. But the Timberwolves were unable to convert on three straight plays, giving the ball back to Ashland at their nine-yard line. AU then went 91 yards for a TD, making the score 20-17 with 11:45 remaining in the game. The final 11:45 was controlled mostly by Ashland and the rushing attack of Gei'vonni Washington who finished the game with 30 carries for 125 yards and three touchdowns. Northwood, to their credit, also displayed a never-quit mentality as even after Ashland went ahead 31-20, Northwood marched down and scored, got the two point conversion to make it 31-28, and even recovered the ensuing onside kick, but a late interception ended the comeback attempt. GLIAC blogger Jake Riepma will tell you this was an intense GLIAC football fight that both teams could be proud of, NU football alumnus Jake Riepma is still mending a broken heart from the loss. No time like the present for the Timberwolves to bounce back – it's "Axe Bowl" week. As for Ashland, another huge road test as the Eagles head to Lubbers Stadium to take on GVSU. Ashland better simulate the crowd noise this week in practice to prepare for the deafening stadium noise they'll be faced with.
Now to the game that was probably the least interesting on the field, and definitely the most interesting off the field. Yes, I am referring to Ferris State's 38-10 win over Northern Michigan. There was noticeably a player missing for the Bulldogs as reigning Harlon Hill Trophy winner Jayru Campbell was MIA. Now, I know I don't need to explain this, but I will: this is a column, and not a recap. If you want the play-by-play analysis or the box score, check out either team's website. A column provides an opinion, and that's what I'm about to do: I have no idea what is going on in Jayru Campbell's personal life, and I have never met him in person (he was a late scratch from GLIAC Media Day in August), but from an outsiders' perspective covering the league – this does not look good for the Bulldogs. Worse, there's only a vague explanation from Tony Annese who told Mlive Campbell is, "experiencing some health issues."
When you're the number two ranked team in the nation, you inevitably garner attention, and when that includes your star quarterback out of the lineup, people unavoidably speculate. Now, Ferris State is plenty talented enough to be a winning team without Campbell, and quite frankly, from a players' perspective, the guys on the team that are showing up every day to practice and in uniform deserve the credit, but with high profile matchups looming in the not-so-distant future for FSU, the situation in Big Rapids seems potentially concerning.
Back to the game – Northern Michigan did force FSU into committing five turnovers with the Bulldogs fumbling a total of six times, but NMU's offense was just unable to capitalize. For the Wildcats, they'll need to build on the defensive performance, but go back to the drawing board on offense for their next game against Wayne State. As for the Jayru-less Bulldogs, they head to Grand Rapids to battle Davenport.
A perfect seg-way into the only nonconference game from Saturday – the Panthers of Davenport exploding in the fourth quarter to earn the comeback win over Lindenwood out of the GLVC. Trailing 21-10 early in the fourth quarter, the Panthers' offense came alive for a couple of huge touchdown drives, one that culminated with the dynamic duo of Deandre Ford finding Nate Couturier to put the Panthers on top for good, 28-24. Deion Powers added a 49-yard pick six for the cherry on top, and Davenport stays unbeaten. I'm excited for this DU group, they have emerged as a fun team to follow, and it'll be interesting to see how next week plays out. I won't get into the predictions yet, obviously we save that for the preview, but perhaps this is an FSU team that's ripe for an upset? We'll see how I feel as the week progresses.
In any case, another column mercifully comes to an end, as always, this week's episode of GLIAC Football Weekly will be can't miss audio content, so tune in!
Questions, concerns, comments, all of it – you know where to find me. Twitter: @Jake_Riepma, email [email protected].