GLIAC Preview Week Five
October 3rd, 2019 3:25am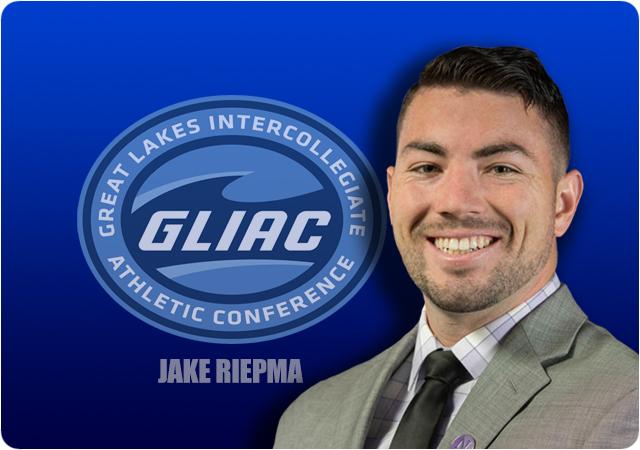 Another week, another matchup of high-powered conference foes as Grand Valley State and Ashland square off Saturday night at Lubbers Stadium, add in the classic "Axe Bowl" rivalry game, a West-Michigan showdown between two unbeatens in Davenport and Ferris State, and Wayne State eyeing a 2-0 start in conference play, and there's your week 5 storylines.
For me, the best part of week 5 is Michigan Tech enjoying a bye week in preparation for next week's Miner's Cup, meaning there's one less team to write about this week.
As for the action on the field, three day games before a heavyweight fight in the night cap.
Davenport hosting Ferris State has the feel of a 'show-me' game for the Panthers. What I mean by that is we've given praise to Davenport and rightfully so, but we've also waited for that break-through moment for the Panthers, the moment they put a stamp on the conference landscape for all to take note of. Defeating the No. 2 team in the country would certainly qualify for a break-through win. It's also a reunion game as Davenport head coach Sparky McEwen played for the Bulldogs from 1987-90 and was on the FSU staff as an assistant coach under Tony Annese for five years before taking over the Panthers' program.
I said in my previous column, and on this week's GLIAC Football Weekly, that Ferris State might be vulnerable to an upset given the uncertainty with star player Jayru Campbell, as well as some of the mistakes that were made in their previous game against Northern Michigan. I've mulled over several scenarios where I could see Davenport winning this game, but I'm just not ready to put my chips all-in and commit to the upset pick this week – Ferris State is still the top dawg (see what I did there?) and I believe FSU will earn a hard-fought road victory on Saturday.
Saturday marks the return of the annual "Axe Bowl" as Northwood travels just 23 miles east on US-10 to battle the hated Saginaw Valley State Cardinals. If you listened to the podcast, you know this rivalry is infused with passion and hatred – just as most rivalries are, and fortunately, keeping it together behind the keyboard is easier than keeping it together behind the microphone while hosting the podcast. Anyways, given my connection to this rivalry, it's difficult to preview the matchup objectively, but I'll do my best. Saginaw Valley State is the favorite on paper, but both teams are coming off heartbreaking defeats in week four. The Cardinal's offense has been a thing of beauty at times, while Northwood has had their fair share of struggles on both sides of the ball. But just as all sports-junkies know, when it's a rivalry game, you THROW THE RECORD BOOKS OUT THE WINDOW! Okay, a little cliché there, yes, but the history of this series certainly backs this logic - both Northwood and Saginaw Valley State have won this game when being considerable underdogs. On top of that, the recent series has been back-and-forth: Last season, SVSU picked up a 31-10 win in Midland. The two teams have split the last four meetings, having alternated wins from 2014 to 2018. From 2008-2016, every game but one (2013) ended as a one-possession contest. Saturday's game is the 46th Axe Bowl in the series with the Cardinals holding a 28-16-1 advantage all-time. What does all this mean? Nothing! I wouldn't be able to live with myself if I didn't pick Northwood to win this game, give me the Timberwolves to shock the GLIAC with a road win at SVSU!
To the upper peninsula where Wayne State will play a game in the Superior Dome against Northern Michigan for the first time since 2014. After winning week one at home over McKendree, 30-9, Northern Michigan has lost three straight including an 0-2 start in GLIAC play. Perhaps a home game against Wayne State is exactly what NMU needs as the Wildcats beat WSU last year 34-24 after the Northern scored two touchdowns in the final two minutes. NMU holds an 18-14 lead in the all-time series, but this Warrior team has it rolling, and as I said on the podcast this week, I expect that to continue. I like Wayne State to go on the road and earn a gutty road victory in the dome.
Under the lights at Lubbers Stadium for two of the conference's best – Grand Valley State and Ashland. I feel like I'm beating a dead horse with how many times I've said this, but both teams played very similar games last week as heavy road favorites – they found themselves down in the fourth quarter but rallied for the win. I envision a low scoring, grind-it-out type of game unfolding on Saturday. Both teams' defenses can suffocate an offense, and both offenses can thrive by imposing their will on the ground. Two of the best running backs I've seen this year in Gei'vonni Washington (AU) and Aryuan Cain-Veasey (GVSU) will be battling it out on the ground in hopes of providing their respective offenses the winning edge in the ground game. With the Lakers at home behind the deafening crowd, I give GVSU the edge in a close one. Grand Valley State stays undefeated, while Ashland falls to 2-3.
As I said on the show, this is the hardest week of Pick'Em of the season thus far, so fingers crossed I even correctly predict one game!
If I go winless, I will punish myself in whatever manner I deem necessary.
Still time to listen to this week's episode of GLIAC Football Weekly!