GLIAC Week 7 Preview
October 17th, 2019 7:00pm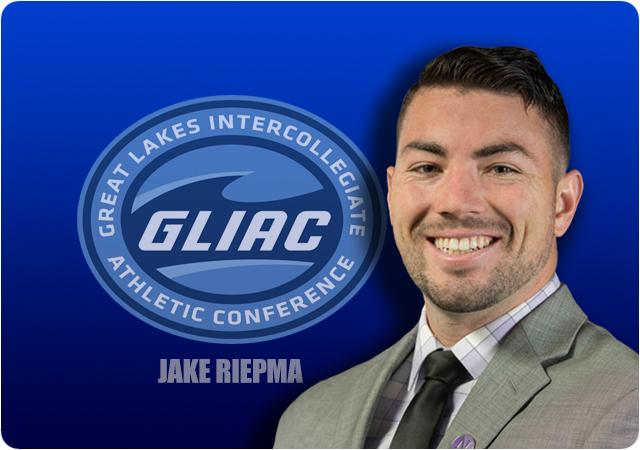 The pieces of the puzzle are starting to fall into place as we sprint into week 7 of the Division II college football season, and this week's matchups will continue to shape the GLIAC landscape.
Four afternoon games followed up by an intriguing nightcap in Detroit featuring two teams with just one GLIAC loss in Ashland and Wayne State.
The first game of the day has nail biting-barnburner written all over it, and quite frankly, it's a game I have no idea how to pick. Davenport and Michigan Tech are two teams that have the potential to beat anybody, but also can be suspect to the occasional let-down if they don't consistently execute the game plan. Panthers' quarterback Deandre Ford is coming off a big game against Ashland in which he set the school record for passing yards in a game with 390, his performance also included three touchdowns and zero interceptions. Michigan Tech is coming off a 10th consecutive Miner's Cup victory after defeating Northern Michigan 24-20 last weekend. Michigan Tech senior defensive back Travis Tidwell and senior placekicker Evan Gornick were named GLIAC Defensive and Special Teams Players of the Week respectively following the win over NMU. Again, this game is the definition of a toss-up, I think it'll come down to the final possession, but I give the slightest of edges to the Huskies. Michigan Tech pulls off the road win in a close one.
Grand Valley State voyages north to take on Northern Michigan inside the Superior Dome in Marquette. The last time the Lakers were in the Upper Peninsula, they needed late-game heroics to fend off a Michigan Tech team that nearly pulled the upset – this time around, I anticipate it being much smoother sailing for GVSU. Northern Michigan is in a downward spiral after opening the season with a win, they've lost five consecutive games after falling just short against Michigan Tech last weekend. Northern Michigan is scoring the fewest points per game in the conference with just under 18, while the Laker defense is tops in the conference in yards allowed per game. That being said, this Northern Michigan defense has been opportunistic in forcing turnovers – the Wildcats' defense is tied with the Saginaw Valley State defense for the most turnovers forced so far this season. Grand Valley State is coming off a dramatic win over SVSU, and I think the GVSU keeps the momentum rolling easily – Lakers win big.
It's first place versus last place in Big Rapids on Saturday afternoon as the second-ranked Bulldogs welcome in the winless Northwood Timberwolves. In the opening sentence I've said all you need to know, but given my love for my alma mater Northwood University, I will never count them out of a game before it even kicks off. Times are tough in Midland, make no mistake about it, but week in and week out, the Timberwolves have been in just about every game, especially last weekend in which NU let a 16-point fourth quarter lead evaporate. As for Ferris State, times couldn't be any better as the Bulldogs have hit their stride with star quarterback Jayru Campbell back in the lineup after suffering from "health issues" for two games midway through the season. The FSU defense is also lethal – they lead the conference in surrendering the least amount of points per game, while the Bulldog offense is tops in the GLIAC scoring 41 points per game. Again, when looking at this one on paper, it has all the potential in the world to be a lopsided affair – a David-versus-Goliath type of game. Norhwood will be without head coach Leonard Haynes who will not make the trip to Big Rapids due to undisclosed health concerns. In an effort to stay credible, I must pick against my heart and admit Ferris State will most likely overwhelm Northwood with its athleticism – FSU wins big over Northwood.
The Cardinals of Saginaw Valley State will look to bounce back after another disappointing loss in the annual "Battle of the Valleys." This weekend's challenge presents a non-conference matchup with Lindenwood – a team Davenport beat 35-24 back on September 28. Since then, Lindenwood has rattled off two consecutive wins, including a 28-24 victory over then No. 24 Truman State. The Lions are undefeated in the GLVC, but my thought is simple – SVSU matches up favorably on paper, and if the Cardinals can go on the road and execute in all three phases of the game – they'll be just fine and earn the win. Now, it is quite the lengthy road trip – according to Google Maps, which never lets me down, it's about a 9-hour-drive straight through tallying 593 miles, sheesh! Give me the Cardinals to represent the GLIAC and prove its prowess over Lindenwood for the second time this year.
Finally, the nightcap featuring two tough, hard-nosed programs lead by veteran head coaches that go way, way back. Wayne State head coach Paul Winters and Ashland head coach Lee Owens both spent time together coaching at Akron before ascending upon the GLIAC, and these two coaches represent the class of the GLIAC as they both have been leading their respective programs for 16 seasons. I've spoke at length on the GLIAC Football Weekly Podcast, and in this column about Ashland feeling like a team of destiny – the Eagles have comeback from double digits in three consecutive games. Wayne State on the other hand at times has looked like a force to be reckoned with, while other times they've been exposed. This game will most likely be close but give me the Ashland Eagles to earn a tough road win under the lights at Tom Adams Field.
Quick update on the picks for you all – I'm 26-10 through six weeks – I MUST IMPROVE!
If you haven't already listened to this week's episode of GLIAC Football Weekly, you should.
You're welcome for another riveting column.