GLIAC Week Eight Preview
October 24th, 2019 11:00am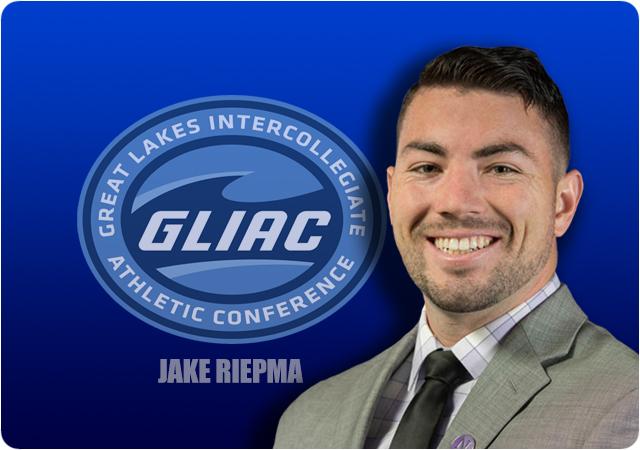 The last weekend slate of games for the month of October presents three intriguing day games followed by a nightcap on the west side of the state.
With teams starting to make the final push to close out the regular season strong, as crazy GLIAC football fans this is the time of year we live for.
Speaking of what we live for – this week's episode of GLIAC Football Weekly featured a celebrity co-host, and due to the simple fact of me talking less and someone else providing insight and analysis, it's worth listening to. All you have to do is click here.
Now for the weekends' action.
Saginaw Valley State plays its third consecutive road game after dropping the first two, both in heartbreak fashion. You'll never catch me feeling sorry for a team, but I will admit this three-game stretch has been tough for the Cards – and to make things even more difficult, they're tasked with closing out the three-game road trip with a date at Top Taggart Field with No. 2 Ferris State.
As for Ferris State, what else can we say that hasn't already been mentioned? The Bulldogs are undefeated and No. 2 in the country in just about every poll and seemingly hitting their stride after a few close games early in the season. Saturday's game against SVSU features another reunion as first-year head coach of the Cardinals Ryan Brady spent the past seven seasons prior to this year on the FSU staff under Ferris State head coach Tony Annese. As for the X's and O's angle – the Cardinal offense will have to show up in a big way in order to keep them in the game. We know what the FSU offense is– a juggernaut with a wealth of players capable of going the distance every time they touch the ball, and the stats to back it up – tops in the league in yards-per-game, points-per-game, rushing yards per-game, and so on and so forth. Due to its impressive offensive unit, the FSU defense often gets overlooked, but they're every bit as much worth discussing - the FSU defense is first in the GLIAC in points allowed giving up just 15.9 points on average. For what feels like the umpteenth week in a row, I'll say this: the best way to slow down Ferris State's offense is to keep them off the field – If SVSU can sustain some long drives chewing up clock and grind out a four-quarter battle, maybe they'll have a shot at stealing one. Again, that's the formula, but as I said on GLIAC Football Weekly this week – I'm picking Ferris State to remain undefeated, Bulldogs win it.
To Ohio we go as Michigan Tech looks to continue its winning ways after another impressive road win last week over Davenport, while Ashland looks to bounce back after a gut-wrenching double overtime defeat in Detroit against Wayne State. By far, this matchup was the hardest for me to decide who I wanted to pick. On one hand, you have a gritty Michigan Tech team that continues to get it done on the road while vastly overachieving in reference to its preseason ranking (which was last in the league for what it's worth). On the other hand, you have the superiorly talented Ashland team who has the athletes and skill to outmatch MTU's athleticism and skill. AU's offense averages nearly 400 yards-per-game, while the Huskie defense has been stout all season long and is second in the league in yards allowed behind Grand Valley State's defense. Something's gotta give, right? The Eagles lead the all-time series 12 games to seven and won last year's contest 27-7 which was also at Jack Miller Stadium. If MTU can pull the upset, it would be another feather in the cap for Steve Olson's squad, but unfortunately for Huskie faithful, I don't see that happening. Ashland has the depth to wear down Michigan Tech, but I think it'll be close – one of those classic GLIAC games where both teams leave it all out there and can barely muster the strength to walk back to the locker rooms after the game. Ashland wins a close one at home.
Also kicking off at 1 pm on Saturday in Midland is the winless Northwood Timberwolves and the second-place Wayne State Warriors. Wayne State and Northwood's recent series history has been evenly matched – each team has won twice in the last four years with the Warriors winning big last year at home, 55-21. WSU is riding high after its dramatic walk-off win over Ashland last week, so the challenge will be to carry that momentum on the road without letting the guard down due to the opponent's record. Regardless of what the coaches will tell the players, I think no matter what when you play a team that's 0-7, that plays a role in the players' psyche during the week of preparation and perhaps beyond. Great teams don't play down to the level of competition, I'm sure that messaged has been relayed all week from Paul Winters to his players. On the other hand, Northwood should and probably will play with nothing to lose and a reckless abandon at home. The Timberwolves have had double-digit leads in the fourth quarter the last two home games but saw them both evaporate down the stretch. On paper, Wayne State's rushing attack should be able to thrive – Northwood is last in the league in allowing 214.4 yards-per-game while the Warriors are second in the conference in rushing with better than 220 YPG. If Northwood can start fast just as they have the last two home games, I think they can stick around and keep it close down the stretch. I said it on the show with Tony Ortiz, and I'll say it again, Northwood gets off the schneid this week and earns that first W, Timberwolves take this one at home.
Finally, we move to the nation's 51st state in West Michigan where GVSU and Davenport will tangle in a night game at Lubbers Stadium. Forgive me, I'm not sure what the theme of the night is at Lubbers Stadium, but you can bet your you know what it will be loud, and as the kids say, 'lit'. Laker head coach, Matt Mitchell, was the guest this week on GLIAC Football Weekly, and as I do every week, I really enjoyed my conversation. He mentioned he and his coaching staff have been frustrated at times with this offense, but last week we got a taste of what they're capable of, specifically through the air as five different receivers caught five touchdown passes from quarterback Cole Kotopka. The Lakers have weathered the storm of the epic Hail Mary defeat a few weeks ago against Ashland and are primed and ready to continue the march to the postseason. As for Davenport, I have to believe the film from last week against Michigan Tech provided more questions than answers. MTU's offense had their way in the first half, and the Panthers will have to be better, much, much better on Saturday if they want to have a shot. Of course, I say all of this, and DU will probably come storming out of the gates and play the Lakers down to the wire and make me look like a fool. It wouldn't be the first nor the last, but in any event, Grand Valley State is a heavy favorite here and they win this one big at home.
To review, my record for the picks heading into week 8 is 29-12, but still looking for that perfect week! Perhaps this will be the week as there are only four games due to Northern Michigan having a bye.
Enjoy the weekend of GLIAC Football, listen to the GLIAC Football Weekly podcast, and get after it!