GLIAC Week Five
September 30th, 2021 10:00am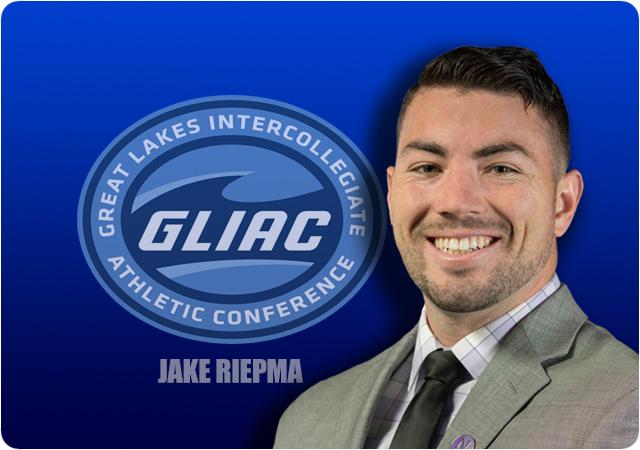 A chalky week 4 in the GLIAC with games playing out pretty much as expected – but with one exception – Northwood using a second half explosion to knock off Northern Michigan 37-20. Grand Valley State and Ferris State remain unbeaten with lopsided wins over Michigan Tech and Davenport respectively, and Saginaw Valley goes on the road to Tom Adams Field and dominates the Wayne State Warriors in notable fashion.
The Timberwolves' impressive win leads us to where I was wrong this week – and despite receiving my fair share of grief from current Northwood players – I was extremely pleased to be incorrect in my week 4 prediction of this game. As for the important stuff – Northwood looked impressive in the second half in all three phases of the game -- a blocked field goal returned for a TD, stout defense, and big plays through the air on offense all contributed to NU outscoring the Wildcats 34-7 in the final two quarters. The Northwood defense came up huge in several instances and were led by GLIAC Player of the Week, Mahlon Slaughter who compiled seven tackles, including 3.5 tackles for loss and a sack. I had the chance to recap the win with head coach Leonard Haynes on this week's episode of GLIAC Football Weekly.
As for the game I attended – Wayne State hosting Saginaw Valley State in Detroit. I was quite surprised with how flat Wayne State came out in the opening half. The first quarter saw both teams trade punts and turnovers, and there really wasn't much flow to the game overall, but credit SVSU for settling in and really taking control in the second quarter to lead 17-0 at halftime. The Cardinals certainly have some explosive weapons on the offensive side of the ball, and quarterback Matt Considine was sufficient enough in managing the game and distributing the rock to his playmakers. I said it last week, and it's worth repeating, this SVSU team has played an extremely difficult schedule out of the gates, and despite the multiple losses, they're a tough football team. I think we'll find out a lot about them this coming week as they host Grand Valley State in the annual 'Battle of the Valleys' game.
Wow! This is the longest I've ever gone in a column before mentioning the second-ranked Ferris State Bulldogs! Hopefully the 'DAWG' Facebook group isn't too upset with me! I kid, I kid. FSU looked much closer to the dominant force we know them to be this weekend in its 38-0 drubbing of Davenport. Mylik Mitchell and Evan Cummings both saw time at quarterback, so with Jared Bernahrdt out, it'll be interesting to see who establishes themselves as the signal caller for this potent Bulldog offense, or if Tony Annese will go with a two-QB-system.
The 512-mile trek to Houghton did not bother the Grand Valley State offense one bit – in particular the ground game as running back Tariq Reid rushed for 131 yards and a school-record tying four TDs on 13 carries to lead the Lakers to a 44-21 victory over Michigan Tech. The four touchdowns on 13 carries are incredibly efficient, as was the entire Laker attack as they dominated this one from the opening kick.
Week 5 in the GLIAC offers a couple of compelling matchups most notably the 'Battle of the Valleys' as Grand Valley State visits Saginaw Valley State. Make no mistake about it, this is a 'show-me' game for the Cardinals where we find out whether Ryan Brady's squad belongs among the upper echelon in the conference. Grand Valley State has been wildly impressive in three games so far, but SVSU represents its toughest road test to this point, and perhaps, its toughest test overall. Having seen both teams once so far this season, Grand Valley State has the advantage on paper. The Lakers present a more skilled offense, more team speed, and more depth overall on both sides of the ball. If GVSU comes out and plays their brand of football, I see them having no problem taking care of business on the road. I don't say that as a knock on SVSU or to be disrespectful, in fact, I was extremely impressed with the way SVSU handled its business on the road under the lights against Wayne State. I wouldn't at all be shocked if SVSU played Grand Valley tough, but in the end, I think this Lakers team could be special, and week 5 on the road is another chance to prove that, and I think they do just that – GVSU by a few scores.
It's Homecoming and "Auto Show" weekend at my alma mater, Northwood University. I will be in attendance for when Ferris State comes to town on Saturday – I pray I don't have to see those ugly gray uniforms. Regardless of what threads the Bulldogs go with, Northwood will be wearing their light blue tops with the white pants and helmets, and therefore the uniform battle has already been won by the Timberwolves. They're simple the best! Enough already out of the Timberwolf slappy over here – as for the game, even if Bernhardt is unable to suit up, the QB duo of Mitchell and Cummings will give Northwood fits. Despite the nice momentum Northwood built with last week's win, I see Ferris State as too much to handle for Northwood, give me the Bulldogs.
It's also homecoming in Houghton as Michigan Tech looks to end a two-game losing streak. Their opponent – the Davenport Panthers, also riding a two-game skid into this one – somethings got to give. Both of these teams have struggled offensively – MTU is averaging a little over 14 points per game, while Davenport enters the contest scoring less than ten points a game. A long road trip to Michigan Tech is not exactly a recipe for an offensive turnaround which leads me to lean towards the Huskies in this one. I don't see either team lighting up the scoreboard in this one. Michigan Tech gets the slight edge for being at home, I'll take the Huskies in a low-scoring, grind-it-out type of game.
Wayne State represents the only winless program in the conference, and they'll be on the road in Marquette in pursuit of victory numeral uno. Northern Michigan has shown flashes this season of being a quality opponent, but the roadblock they hit in the second half versus Northwood was concerning. Drake Davis has shown he's been explosive, but can the Wildcat defense make enough stops? The road team has won the last two times these teams have played, and I believe that trend will continue and WSU will earn that highly coveted first win with a victory in the Superior Dome.
Will week 5 prove to be another week of chalk, or will we see some upsets? Dial it in to find out!