GLIAC Week Four Preview
September 23rd, 2021 9:00am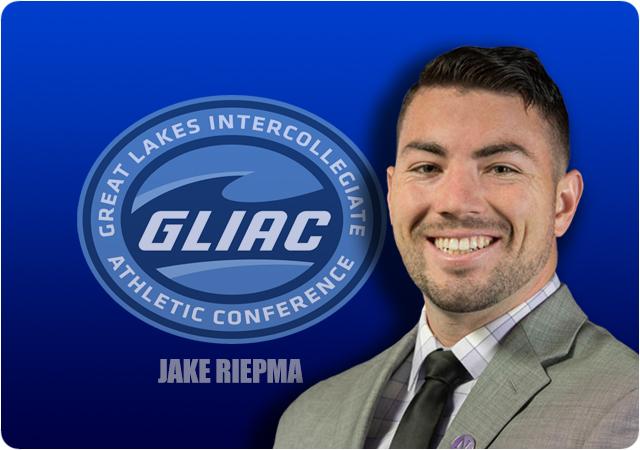 The second-ranked Ferris State Bulldogs survive an overtime scare from Saginaw Valley State, Wayne State falls in an overtime shootout, Northern Michigan bounces back with a home win over Davenport, Michigan Tech falls to Division I non-scholarship St. Thomas, and Grand Valley State rolls at home culminating a wild week 3 on the gridiron in the GLIAC.
I'm sure I speak for all Bulldog faithful, and perhaps the entire GLIAC following in saying nobody saw that coming in Big Rapids this past weekend – SVSU forces seven, (read that again) SEVEN FSU turnovers and comes up two points short after a failed two-point conversion attempt. Oh, what could have been! It's worth noting Ferris State was without back-to-back GLIAC Player of the Week, Jared Bernhardt, but still -- seven turnovers is tough to fathom. Furthermore, if you watched Tony Annese's presser following the contest, the demeanor and tone from the coach tells you everything you need to know.
In any case, the streak continues for Tony Annese and Ferris State – they have now won 31 consecutive regular season games.
FSU and Grand Valley State represent the only unbeaten teams in the GLIAC three weeks into the season.
As for the picks – 2-2 on the week to bring the season total to 12-7. You all deserve better than that, get it together, Riepma!
Where I was Wrong: I thought Davenport matched up favorably against Northern Michigan, but credit Drake Davis and the NMU offense putting together enough production to earn the victory. Davis was an honorable mention for player of the week, he threw for 176 yards and two touchdowns and rushed for 132 yards and a score. I'm not sure what to make of Northern Michigan three weeks in.
I also thought Wayne State would find a way to leave Missouri with a win – and they did their absolute best – even set a school record with 673 yards of total offense, but a failed 4th down attempt in overtime proved to be the difference and the Warriors are 0-3 to start the season.
Where I was Right: Grand Valley State was undoubtedly the juggernaut in this matchup – and they went out and played like it. Cade Peterson seems to be hitting his stride – another fantastic performance resulting in GLIAC Player of the Week honors – Peterson completed 12-of-17 passes for 214 yards and two TDs, while rushing for 89 yards on just four carries.
Week 4 and we've reached the point of the season where we're set up with four GLIAC games and all eight teams in action – I love this week's slate, and it's important to note this week's games represent the matchups we will see again due to the eight-team schedule format. This week's games are part one of the home and home set up for the 2021 season.
Saginaw Valley State and Wayne State represent the most exciting matchup in my mind this week – I'll be attending this one in person and looking forward to seeing both these teams firsthand. Is this SVSU squad for real? I'm hearing many proclaim the Cardinals are the best 1-2 team in the country, and truth be told, they've made quite the convincing case as such! The two losses by a combined 11 points at the hands of nationally ranked opponents and both games SVSU could have very well won. On the other hand, what in the world do we make of this Wayne State team? A few yards away from knocking off top-ten opponent Slippery Rock in the season opener, and an overtime loss in which they compiled 673 yards of total offense. I'm torn on my pick in this one – but until the Warriors can prove they can get over the hump, I'll take my chances with SVSU – Cardinals in a nail-bitter.
While we're on the topic of guessing games – let's head to Midland where it's another toss-up in my mind. The 0-2 Timberwolves hosting the 2-1 Wildcats. Northwood won this contest last year for their only win of the season, but this time around, the Wildcats have the edge on paper. Northwood's offense was stagnant at best against a good Tiffin team in week 2, and Northern Michigan has held its opponents to 20 points or less in its two wins this season. I mentioned Drake Davis earlier, but it's worth repeating the difficult matchup he presents -- he can beat you with his legs and through the air. I like the Wildcats in this one to earn a hard-fought road victory.
GVSU makes its firsts of two trips to the Upper Peninsula for its game against Michigan Tech. I had the pleasure of speaking with Michigan Tech head coach, Steve Olson, on this week's episode of GLIAC Football Weekly to preview the contest. Jump back to 2019 and Michigan Tech had a 4th quarter lead against the Lakers, but GVSU pulled it out in the end. I expect a hard-fought game from both sides, but too much offensive firepower and defensive depth from the Lakers for MTU to handle -- GVSU gets the road win by a score or two.
It's homecoming in Big Rapids for Ferris State's game against Davenport. You could make the case both teams need a bounce back, despite FSU still being unbeaten. For Davenport, there's no greater test than a road game at Top Taggart. As for the Bulldogs, this is a team that's shorthanded on offense, and no disrespect to any of the players stepping in to fill those positions, but we saw how even the might Ferris State can become mortal in last week's near defeat at home. That said, lets not forget Evan Cummings, the backup quarterback for FSU, was still responsible for six touchdowns last week. If he and the FSU offense are able to clean up the turnovers, they'll be back to clicking on all cylinders. For that reason, I like the Bulldogs in this one to rebound nicely and win big.
Who's excited for four GLIAC games?! This guy. Time to bite into the teeth of the schedule and salivate over captivating GLIAC football. Enjoy!