GLIAC Week Nine Preview
October 31st, 2019 8:00am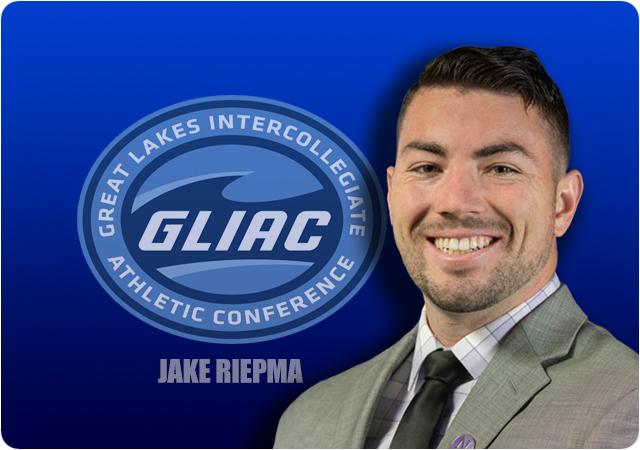 Four conference games and a nonconference tilt for Grand Valley State makes up week nine in the GLIAC.
As the standings start to sort out for the final stretch of the regular season, each game becomes imperative in terms of league title implications. Of course, the biggest question remains to be if anyone can knock off No. 2 Ferris State and prevent the Bulldogs from running the table in the regular season for the second consecutive year.
FSU heads to Houghton for a tough road game against a gritty Michigan Tech Huskie squad who is looking to bounce back after a 21-12 defeat on the road against Ashland. In speaking with Bulldog head coach, Tony Annese, on this week's episode of GLIAC Football Weekly, the notion of a 'trap' game is non-existent in the minds of the Ferris State squad.
While ridding the game of the 'trap' label makes perfect sense in terms of psyche and preparation, ignoring the fact that Michigan Tech has played everyone tough this season would be silly. Recall not too long ago when No. 16 Grand Valley State needed a touchdown in the closing seconds to pull out a come-from-behind win at Kearly Stadium against these same Huskies. Michigan Tech's defense is for real, and the matchup between FSU's high-powered, big-play offense and MTU's stingy, swarming defense will be a lot of fun to watch on Saturday.
Weather is also something to take into consideration when playing way up north in Houghton, and for Saturday, temperatures are expected to be in the mid-30s with a slim chance of precipitation. Regardless, my prediction for this one is simple: Ferris State survives a tough road game and wins a tough contest over the home team. Michigan Tech will push them to the brink, but too much talent on offense for FSU, and I believe the talented Bulldog defense will limit the Huskie offense to 14 points or fewer. FSU remains unbeaten.
To Saginaw where we have arguably the most intriguing matchup and possibly the closest point spread if we were a Vegas sportsbook and into that whole prediction thing. The Cardinals have lost four out of five games after starting 3-0, and of those four losses, three of them were by one possession. Ashland is a team that put together an impressive string of comeback wins before finally losing two weeks ago in double overtime against Wayne State, but they bounced back nicely at home last weekend in the rain with a win over Michigan Tech. The Cardinal offense has quietly become one of the more potent offenses in the league having moved up to second in the conference in points-per-game, while the Ashland defense ranks in the middle of the pack in points-allowed-per-game. It's important to note this game is at Harvey Randall Wickes Stadium, where in three games the Cardinal offense has averaged better than 37 points-per-game, so perhaps the SVSU offense will carry them to victory. Not so fast! I picked Ashland on the podcast this week, and I'm sticking to that. The Eagles are 2-1 in games played in the state of Michigan this year and 3-1 in road games overall. An interesting note on the all-time series history between these two schools: both teams have won 11 of the 22 contests, meaning the winner of this game will own the all-time series. Ashland wins a close one on the road.
Wayne State will look to keep its impressive conference record intact and earn their fifth conference win and sixth overall when the Warriors visit Davenport on Saturday. The month of October was all too spooky for the Panthers as Davenport dropped all four contests in the month and enter Saturday riding a four-game losing streak. On the contrary, WSU is 5-1 in their last six and seem to be getting better each game. Going on the road is never easy, but Wayne State proved last week they're plenty capable of handling the road favorite role and executing the game plan. Wayne State is eying for its fourth road win this season – something the Warriors haven't done since 2011 (that was a pretty good season if I recall). Davenport does have the mojo from last year where the Panthers shocked a lot of people with a convincing 37-14 road win at Tom Adams Field. In any case, I think the Warriors will keep it rolling and continue the hot streak with another road win, give me the Warriors over Davenport in a close one.
As much as it pains me to say it, last place in the GLIAC is on the line in Midland as Northwood and Northern Michigan get together for a 1:00 pm kick on Saturday. Both schools have a proud history of success in the GLIAC but have fallen on hard times with both the Timberwolves and Wildcats eyeing for their first conference win, and for NU, their first W of the season. For Northwood, holes on both offense and defense have plagued them all season long, while Northern Michigan has also come up on the short end in six consecutive games after opening the year with a win. The Wildcat defense has been opportunistic though, they've forced a total of 16 turnovers, which is second only to SVSU for most in the GLIAC. NMU is coming off a bye week, so perhaps the extra week of preparation will help, and as for Northwood, it's now or never! I think the Timberwolves can get it done at home in a close one, Northwood by less than a touchdown.
Lastly, we head to Lubbers Stadium where GVSU is a heavy favorite against a 1-7 William Jewell team who is 0-6 in the GLVC. Lakers win by four touchdowns, and that's your preview, done. Okay, okay, I'll try to add a little more, but I don't know much about the Cardinals of William Jewell, but I don't think I need to – you are what your record says you are. This is a David-vs-Goliath matchup, and GVSU could and should win big. Which coach cliché would you like me to use – 'can't take any game lightly, still have to go out and execute the game plan, games aren't played on paper', does that cover it all? We all know those expressions hold true, but at the same time, this should not even be a game, Lakers win big.
My quest for an undefeated week of Pick'Em continues, I've got a good feeling this is the week!
Until next time.