GLIAC Week Ten Preview
November 7th, 2019 9:00pm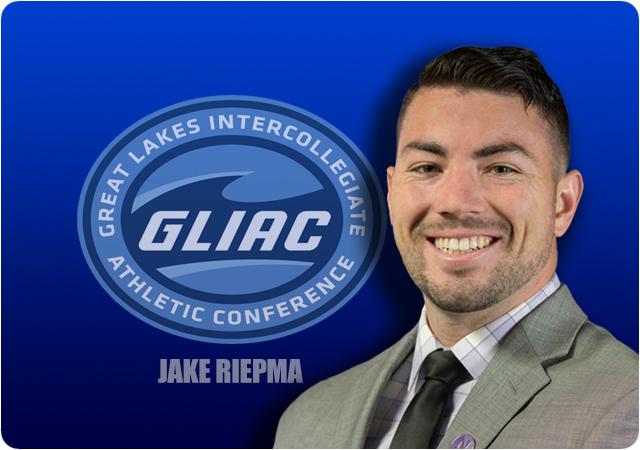 Week 10 in the GLIAC is upon us meaning the highly anticipated "Anchor-Bone" classic is set to kick off this weekend in Big Rapids featuring No. 2 Ferris State and No. 14 Grand Valley State.
Four other games on tap including three GLIAC contests and a reunion of old Ohio rivals as Ashland travels to the University of Findlay.
Aside from the obvious league title implications between GVSU and FSU, Wayne State is also among schools vying for a piece of the pie – the Warriors are 5-1 in GLIAC play and host Michigan Tech on Saturday at 1 pm.
As for the nationally televised "Anchor-Bone" showdown in Big Rapids, Ferris State has a chance to cap another undefeated regular season and clinch the GLIAC outright. FSU has won 27 consecutive regular-season games to date and can match a school-record by winning its 28th-straight regular-season tilt. As for the Lakers, it's not abundantly clear whether or not their playoff lives depend on this game but beating their bitter rival would certainly all but solidify a postseason berth and bring them one step closer to a share of the GLIAC title. The history of this rivalry is fascinating – both teams have had their respective runs, but lately, FSU has owned the "Anchor-Bone," having won the trophy six of the last seven years. The trophy debuted in 2002 and GVSU won the first nine matchups before FSU maintained possession of the trophy four consecutive years from 2012-15. GVSU reclaimed the trophy in the regular season in 2016 before the Bulldogs won a thrilling 28-27 decision at Top Taggart Field in 2017 in. FSU held onto the trophy with a memorable 35-31win last year in 2018 at Lubbers Stadium in Allendale. GVSU holds a 29-19-1 all-time series' advantage entering Saturday's 50th showdown in the historic rivalry.
All of that history goes out the window at noon on Saturday when this one finally kicks off – Ferris State head coach Tony Annese has been the winningest coach in all of football over the last five years, while GVSU head coach Matt Mitchell would love to add a victory over No. 2 Ferris State to his decorated resume. I made my pick earlier this week on GLIAC Football Weekly, and I'm sticking with it – this FSU team is as deep as any team in the country. Offensively, defensively, special teams, and everywhere in-between, Ferris State is loaded. That's not to say GVSU can't keep it close and even win it, in fact, this Laker defense will be the toughest Ferris State has seen all year by far. The rushing attack for the Lakers will be key – keeping the clock moving and sustaining long drives to keep this potent Ferris State offense off the field. With all of that said, I still like the Bulldogs to come out on top, perhaps a one touchdown game, but FSU wins it.
Let's stay on the west side of the state where Northwood is on the road against Davenport. The Timberwolves are coming off their first win of the season last week after knocking off Northern Michigan, while DU's losing streak has reached five games. The book on Davenport is they are an extremely athletic team but occasionally lack discipline. The book on Northwood is they are limited athletically but find a way to compete and get the most out of what they have. It hasn't been pretty for both of these teams, and I'm not sure whether or not Davenport will have starting quarterback Deandre Ford, but regardless, I think the Panthers can open up some big plays against a vulnerable NU defense. However, if Northwood's offense can stay on the field, NU can grind out an ugly win on the road, give me the Timberwolves to win this one.
Wayne State has a lot on the line in hosting Michigan Tech at Tom Adams Field on Saturday. The Huskies have had WSU's number as of late– winning five of the last six meetings against the Warriors with Wayne State winning in 2017, but WSU leads the all-time series 18-11 including a 9-4 mark at home. Michigan Tech has been without starting quarterback Will Ark the last two games meaning freshman Steele Fortress (one of the all-time great names) has filled in signal calling duties. If this game was earlier in the year, I may have taken Michigan Tech, but the way Paul Winters has his squad playing, I'm not betting against Wayne State, especially at home. Give me the Warriors over the Huskies in a close one in the D.
Saginaw Valley State and Northern Michigan will do battle in the Superior Dome with both teams in desperate need of a win to breathe some life into each respective program. The Cardinals have lost four consecutive games, three of which were in heartbreak fashion by single digits, while Northern Michigan hasn't found the win column since week one. Unfortunately for NMU, I think they're outmatched in this one – SVSU's offense should have a field day on Saturday in the dome – Ryan Conklin has the second most passing touchdowns in the league while Chad Gailliard is tied for the most reception touchdowns in the league with six – look for that connection to be on display on Saturday. I'll take the Cardinals to get back into the win column with a road win over NMU.
Last but certainly not least, Ashland takes a short trip to the University of Findlay to take on the Oilers. Despite this being a nonconference game, these two teams are all-too familiar with one another having met 47 times prior to Saturday with Ashland leading the all-time series 28-15-4. The Eagles are 6-3 overall and 5-2 in the Great Lakes Intercollegiate Athletic Conference, having won five of their last six outings. The Oilers are 6-3 overall and 5-1 in the Great Midwest Athletic Conference and are also entering Saturday winners of five of their last six games. I expect this one to go down to the wire, but I think Ashland can outlast Findlay for the win, give me the Eagles over the Oilers.
My record currently stands at 37-13, this week will be a true test of my GLIAC knowledge - hopefully I can prove my GLIAC prowess!