GLIAC Week Three Preview
September 16th, 2021 9:00am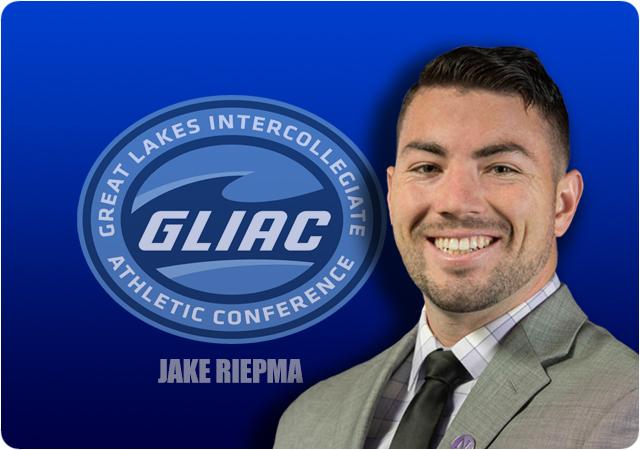 The second week of action on the gridiron in the GLIAC began with a punch to the gut and a kick in the teeth as five of the six GLIAC schools took L's in the Saturday afternoon slate. Davenport's dramatic 10-6 win over Walsh represented the only GLIAC victory in the first six non-conference games involving the GLIAC. We chatted with Davenport head coach Sparky McEwen on this week's episode of GLIAC Football Weekly and recapped the big win for the Panthers.
Fast forward to Saturday evening and the GLIAC was flexing its muscles and displaying its prowess as both nationally ranked Grand Valley State and Ferris State put together statement wins against quality non-conference opponents.
As for the picks – a 5-3 record for me this week to bring the season total to 10-5. We're striving for perfection here people, I'll work on it.
Where I was Wrong: Northern Michigan, Michigan Tech, and Wayne State all suffered setbacks and I mistakenly predicted victories for these teams.
Where I was Right: Davenport's big road win over Walsh – I knew it'd be close, but how about two yards close –the Panthers defense tackled the Walsh quarterback at the two-yard line as time expired propelling them to victory.
It was the opening game of the 2021 campaign for Matt Mitchell's Lakers and boy did they show out in a big way against previously 15-ranked CSU-Pueblo. I had the privilege of attending this contest in person, so naturally there will be some first person-bias, but from the opening Kick-off Grand Valley State completely overwhelmed and overmatched the Thunderwolves in all three facets of the game to the tune of a 28-7 halftime lead, and in all honesty, it felt like a bigger lead than that.
I was impressed with Cade Peterson's play in the first half, and especially surprised with how elusive he was running the ball -- he got the scoring started right away with a 16-yard-touchdown run on the opening drive -- and the route was on from there. The Lakers' defense, which was stifling all game long, forced a three-and-out, and Juwan Johnson took the ensuing punt and blazed 80 yards for a house-call, and before I could get settled into my pressbox seat and help myself to the assortment of dessert treats, the game was over!
All game long I couldn't help but notice how GV had the luxury of continuously rotating fresh bodies in at defensive line -- they are so deep up front, it's not fair. The front seven for Grand Valley State are as good as I've seen, they played fantastic on Saturday and it culminated with linebacker Abe Swanson earning GLIAC Defensive Player of the Week with nine tackles, 1.5 TFL (-5) and a QB sack.
Now, I haven't seen Ferris State in person yet this season, but after seeing the Lakers dominate, I can't wait for the Anchor-Bone game on October 16th.
Speaking of the second-ranked Bulldogs -- they also put on a show on the road against former GLIAC foe Ashland, winning handedly by a score of 45 – 19. For the second consecutive week, Ferris State senior quarterback Jared Bernhardt earned GLIAC Offensive Player of the Week honors with another dazzling performance -- rushing for a career and game-high 210 yards and two scores, while also completing eight-of-10 passes for 86 yards. In total, the prolific FSU offense compiled 525 yards with 351 of them on the ground. Have I mentioned I'm looking forward to the Anchor-Bone showdown this year?
Turning the page to week three – and we welcome our first slate of conference games as Davenport and Northern Michigan square off and the SVSU Cardinals hit the road for a tilt with Ferris State in its respective GLIAC openers.
Panthers Wildcats is intriguing not only because it's a battle for 'cat mascot supremacy, or because it features a head coaching matchup in which both coaches know each other very well, but because it's a pair of 1-1 teams needing a GLIAC victory to get conference play off on the right foot.
On paper, I give the edge to Davenport – they're a team who wants to run the football and establish a ground and pound game, and the NMU defense showed they can be susceptible to that type of approach as UW-Oshkosh ran the ball 40 times against them in their 28-10 win over the Wildcats. I expect this game to be close, but I'll take DU earning the road win in a low-scoring affair.
SVSU traveling to Top Taggart Field in Big Rapids for a night game against Ferris State does not exactly have 'bounce-back' game written all over it. The Cardinals are coming off a game in which they played nationally ranked Bowie State tough including having a fourth quarter lead, but a Bulldog 13 play, 78-yard touchdown drive late in the fourth proved to seal the Cardinals fate on the road. It's only week three, and I'm starting to run out of ways to say how good Ferris State is, so I'll stick with this – they're better than Saginaw Valley and they will win this game easily. Bulldogs big.
Two more non-conference matchups on the Saturday slate as Wayne State searches for its first win of the season, and Grand Valley State looks to remain unbeaten.
For the Warriors, the 27-9 loss to Truman State raises a number of questions – first and foremost at the quarterback position. Josh Kulka made his first collegiate start under center, but week one's starting QB Jake AmRhein was responsible for the Warriors only touchdown in the game. Perhaps this week's matchup against Missouri S&T out of the GLVC will provide some answers for Paul Winters' squad. I'll take Wayne State to get the W in hopes of WSU avoiding an 0-3 start.
Last, and certainly not least, the Lakers welcome in an NCAA Division III opponent, Wisconsin La Crosse. This one could get ugly – GVSU wins by three touchdowns plus.
Here's to another week of action on the gridiron in the GLIAC! Send me your picks, comments, foul feedback, and everything in between. I'll share it on GLIAC Football Weekly.