GNAC Preview Week Three
September 18th, 2019 12:00am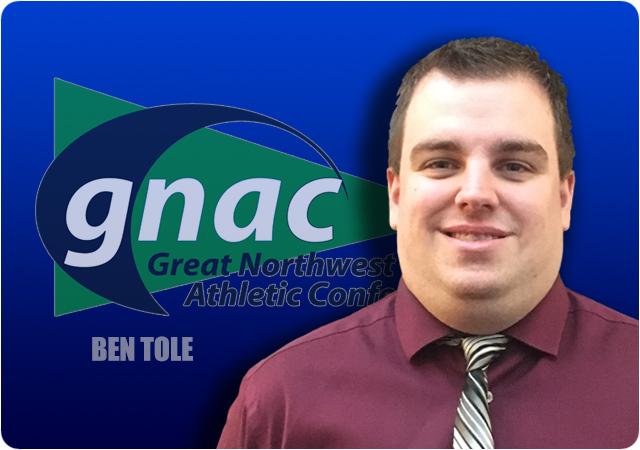 It's been a rough start to the 2019 season for the GNAC to say the least. All four teams enter week three of the season 0-2, and the conference has not been competitive in most of those games. In eight games GNAC teams have combined for 153 points (19.1/game) and given up a total of 406 points (50.75/ game). Not exactly a recipe for success. The only hope for any GNAC representative in the postseason would likely require somebody to run the table in the 2019 season (and even that may not be enough).
Let us forget about week two and turn our attention to week 3. The good news for GNAC fans is that there will be a victory in the conference this week! Western Oregon and Azusa Pacific will open conference play this week while Central Washington and Simon Fraser continue in non-conference play.
Central Washington (0-2) @ Western New Mexico (0-2) (Saturday, September 21st 2:00 PM) Both teams come into Saturday's matchup looking to get back on track after lob sided losses in week two. So far this season, the Wildcats have shown flashes of brilliance and big-play capability through the air and ground. The team defending co-conference champion will have to find consistency if it hopes to get back on track.
So far in 2019, Michael Roots has been the workhorse coming off back to back 100-yard rushing performances. He rushed for three touchdowns last week against Ferris State. Central split time between two young quarterbacks last week, and it is so far unclear who will be under center on Saturday. The Mustangs defense has struggled mightily with its passing defense, surrendering almost 400 yards per game through the air.
The Wildcats defense has struggled to put a full game together so far. The rushing defense has been especially troublesome, giving up an average of 353 yards on the ground through the first two games. They will look to get it turned around this week against a turnover-prone Mustangs team.
South Dakota Mines (0-2) @ Simon Fraser (0-2) (Saturday, September 21st 9:00 PM) It's been a rough start for Simon Fraser to start the season. 70-7 and 68-7 losses aren't exactly what they had in mind to start the year but to be fair, faced two tough games on the road. This week they head back north for the home opener against a winless South Dakota Mines time. The Clan has struggled running the football so far this season, gaining just two first downs combined so far. But they might get a break as SD Mines has given up 240 yards per game on the ground.
The Passing game hasn't been stellar for SFU but far from their biggest concern throwing for more than 200 yards per game.
It doesn't take an analytical mastermind to see that Simon Fraser have some issues on defense. 69 points per game are not going to get it done no matter who the opponent is. Mines are putting up about 20
points per game but have had issues turning the ball over with seven so far this season. The Clan will have to exploit this if they hope to snap their current 11-game losing streak.
Western Oregon (0-2) @ Azusa Pacific (0-2) (Saturday, September 21st 9:30 PM) At long last, the GNAC schedule opens. The Azusa Pacific Cougars will be looking to get back on track as the presumptive GNAC favorites. They open their home schedule against the Western Oregon Wolves who are coming off an impressive loss (as losses go) against the 12th ranked team in the country.
Statistically speaking, this sets up to be a tightly contested matchup. Both teams are averaging about 20 points a game and giving up around 40 points a game. Azusa has struggled to get the running game going at just 1.7 yards a carry, but against a Wolves team giving up 5.0 yard a carry all bets are off.
One of the biggest matchups figures to be the Azusa passing attack against a strong Wolves secondary. Statistically, the Cougars have the advantage through the air, but as we saw last week, the WOU secondary is not one to be overlooked.
Another matchup to keep your eyes on are the Western rushing attack against the Azusa front seven which has struggled so far this season. What the Wolves lack in their passing attack against Azusa they make up for in firepower rushing the ball. At 136 yards rushing per game, the ground attack will be vital in controlling the game against a Cougars defense that has struggled to stop the run.
It will be an interesting test for both teams, and to the winner goes the early conference lead.