GSC 2021 Season Preview
August 30th, 2021 12:00pm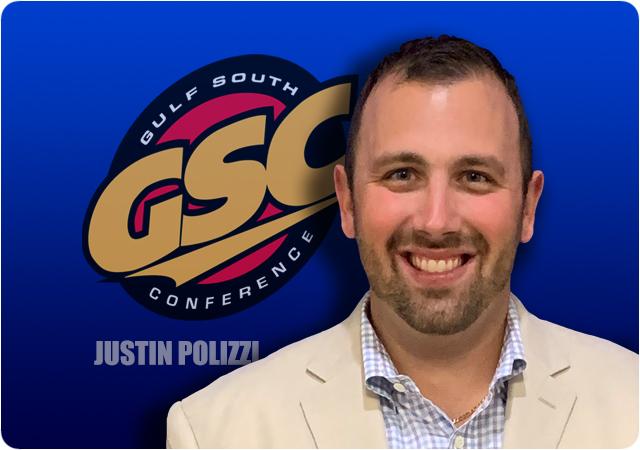 2021 Gulf South Football Preview
Gulf South football is back! It has been over 450 days since football was played in the Gulf South Conference. Here is my projected finishing order from lowest to highest in 2021.
8. Shorter
Head Coach: Zach Morrison (3rd Season)
Impact Players:
#5 QB Brandon Dickerson
#11 RB Jaiden Dollard
#58 OL Nehe Bing
#21 S Nemo Reddish
#3 DB Xavier Robinson
Overview: The Hawks have shown improvements in each of Head Coach Zach Morrison's first three seasons. Shorter finished the abbreviated spring season 2-2, with wins against Erskine College and Edward Waters College. The offense averaged 24 points per game in the spring, up from 14 points per game in 2019. Shorter opens the season at home on September 4th against Brevard College before traveling to Albany State University and Clark Atlanta to finish up non-conference play.
HardFact: The Hawks look to win more than 2 games for the first time since 2014!
7. Mississippi College
Head Coach: John Bland (8th Season)
Impact Players:
#7 QB DeAnte' Smith-Moore
#6 RB Jaylin Jones
#68 OL Blane Cannon
#51 OL Matt Toles
#2 DL Fred Walls
#33 LB Jonathan Jones
Overview: The last time the Choctaws took the field in Gulf South Conference action, they defeated a tough surging Delta State program to knock the Statesmen out of the playoff picture in 2019. Coach Bland and the Choctaws are looking to continue that momentum heading into the 2021 season.
HardFact: Mississippi College's 5th place finish in 2019 is the highest the Choctaws finished since joining the Gulf South Conference.
6. North Greenville
Head Coach: Jeff Farrington (8th Season)
Impact Players:
#4 RB Dre' Williams
#33 RB Semaj Lakin
#1 WR Matthew Martin
#61 OL Dalton McKittrick
#40 OLB Cameron Payne
#3 LB Eddie Martin
#7 DB Aaron Watson
Overview: 2021 is the third season for the Crusaders as a member of the Gulf South Conference. The first four games of the season consist of Division I and Division II programs from the state of South Carolina. These games are important for the Crusaders when it comes to recruiting in-state. Look for Coach Farrington and the Crusaders to get off to a fast start in 2021. The Crusaders have three graduate transfers they are hoping will make an immediate impact. Kaelan Riley (QB- Mercer), Logan Byrd (TE- North Carolina) and Mike Norman (DL-Coastal Carolina) all have Division I experience which is sure to pay dividends for the Crusaders.
HardFact: North Greenville has not had double-digit wins since 2011.
5. West Georgia
Head Coach: David Dean (4th Season)
Impact Players:
#40 DL Deandre Gardenhire
#21 FS DJ Latimer
#4 LB Nasier Currie-Sudler
#4 RB Christian Royalston
#71 OL Benjamin Walters
#8 WR Laperion Perry
Overview: West Georgia is poised for a bounce back season in 2021! The Wolves have one of the toughest schedules in the Gulf South. They open with Carson Newman, a tough South Atlantic Conference and Super Region 2 opponent. Following CNU is the conference opener versus Delta State and road games to both West Florida and Valdosta State. The Wolves are sure to be tested early and often in 2021!
West Georgia is young in some key positions and are relying heavily on senior leadership to bring along the youth. Some important new faces for the Wolves are transfers Mechane Slade (WR- Memphis) and Antoine Davis (DB-Garden City CC). Both are expected to make an immediate impact for the Wolves. Ben Whitlock (QB-Johns Creek HS) and Jordan Davis (LB-Milton HS) are both Georgia natives who are early enrollees expected to compete immediately for playing time.
Special teams will also be a major player for the Wolves. Omar Cervantes, a junior kicker, is a Gulf South Pre-Season Conference award winner.
HardFact: David Dean has 25 wins and two playoff appearances in his three seasons at West Georgia.
4. West Alabama
Head Coach: Brett Gilliland (7th Season)
Impact Players:
#7 QB Jack McDaniels
#3 RB Derrick Underwood
#89 WR Bayley Blanchard
#6 DB Shamar Lewis
#5 DE Undraez Lilly
#10 LB Josh Hatcher
Overview: The Tigers have a leg up on most of the Gulf South Conference, having played two games earlier this spring. Limestone and Savannah State provided key tests for the West Alabama Tigers. Having the opportunity to gain an advantage could prove dividends in the tough Gulf South Conference.
The Tigers are led by quarterback Jack McDaniels. McDaniels had big 2019 season and looks to build upon that here in 2021. Supporting cast for McDaniels is running back Derrick Underwood and Bayley Blanchard. Underwood and Blanchard provide leadership and talent to compliment the offense.
Defensively, the Tigers are upperclassmen heavy when it comes to leadership and talent. They have the keys to be successful in the offense heavy Gulf South Conference. Shamar Lewis, Undraez Lilly and Josh Hatcher are poised to have the Tigers competing early!
HardFact: Don't be surprised if the Tigers are still in conference championship contention come November!
3. Delta State
Head Coach: Todd Cooley (8th Season)
Impact Players:
#7 QB Patrick Shegog
#1 RB Rico Owens II
#5 RB Deion Dampier
#73 OL Nicolas Melsop
#78 OL Innis Claud V
#6 DB Junior Faulk
#37 DE Zane Samuel
#0 OLB Marvin Terry
Overview: The Statesmen are managing high expectations entering the 2021 season. They fell just short in 2019 losing to Mississippi College in the season finale and missing the playoffs. Coach Cooley and the Statesmen feel like they have much to prove entering 2021.
Patrick Shegog is expected to win the quarterback battle coming out of fall camp. If Shegog can stay healthy, the Statesmen have the potential to compete for a conference championship. The last time the Statesmen had a healthy quarterback was 2014, when they won the conference championship.
Deion Dampier and Rico Owens lead the running backs with a one two punch. They are complimentary backs that can run the ball hard and have the ability to change the game in one snap. Up front, the offensive line anchors the potent Delta State offense as Nicolas Melsop and Innis Claud provide leadership and consistency for the Statesmen.
Defensively, the Statesmen are led by Junior Faulk who led the Gulf South Conference in interceptions in 2019. Supporting cast of Zane Samuel and Marvin Terry are impact defensive players for the Statesmen in 2021.
HardFact: Delta State has a chip on their shoulder after missing the playoffs in 2019. Look for a gritty and determined Delta State team in 2021.
2. Valdosta State
Head Coach: Gary Goff (2nd Season)
Impact Players:
#9 QB Ivory Durham
#20 RB Jamar Thompkins
#0 WR Brian Saunds
#6 WR Lio'undre Gallimore
#19 DB Corey Roberts
#11 DB Mondrell Jefferson
#5 Nick Moss
Overview:
Gary Goff has his team poised for a run at the Gulf South Conference Championship in 2021. This will be Goff's second competitive season at Valdosta State, falling to West Florida in the playoffs in 2019. Goff is no stranger to Valdosta State and the Gulf South Conference and knows how important it is for the Blazers to get off to a fast start.
Most programs would be hurting if they lost their Harlon Hill runner-up quarterback, but not this VSU Blazers team. Ivory Durham replaces Rogan Wells as the starting quarterback and is no stranger to taking snaps for the Blazers. Durham has played in 25 games for Valdosta State over two seasons and is arguably the fastest guy on the field. Durham brings an aspect of athleticism and mobility not seen in some time in Title Town!
Veteran running backs Jamar Thompkins and Seth McGill are expected to carry much of the load at the running back position, bringing both speed and size to the table. Brian Saunds leads the wide receiving corps in explosive targets for Ivory Durham! We can't forget about the offensive line either. They have reloaded with several graduate transfers who will hopefully provide some continued stability for the Blazers up front.
The defense is led by the defensive backs who have a lot of depth with game experience. This is sure to pay dividends for Valdosta State late in games. Speaking of depth, that is one area coach Gary Goff hopes will help the Blazers throughout the 2021 season!
HardFact: There is a lot of football to played before their much-anticipated season finale against West Florida! The Blazers must start focused and remain focused on each week's opponent.
1. West Florida
Head Coach: Pete Schinnick (5th Season)
Impact Players:
#14 QB Austin Reed
#32 RB Anthony Johnson
#2 WR Rodney Coates
#1 WR Ka'Ron Ashley
#24 LB Trent Archie
#7 DB D'Anthony Bell
#8 DB Sharrod Oliver
Overview: Expectations are high in Pensacola for the Argos football program. Two National Championship appearances in four years with one title is impressive for any program, even more so for a program that is only four years old! What Head Coach Pete Schinnick has done is nothing short of remarkable.
The Argos have not played a game since the 2019 National Championship in McKinney, Texas. They open the season against a very good McNeese State team that made the FCS Playoffs this past spring. West Florida rounds out non-conference play against Division II power Texas A&M Commerce. Two games early that will surely test the Argos and give coach Shinnick a good idea of where his team stands.
Sophomore quarterback Austin Reed returns for the Argos after winning the National Championship as a Freshman in 2019. Reed threw for over 2,000 yards on the season which led to a well-deserved conference freshman of the year honor, in addition to leading West Florida to their first National Championship.
The offensive skill positions are led by senior running back Anthony Johnson and wide receivers Rodney Coates and Ka'Ron Ashley. The receivers were the hardest hit group after losing three 5th year seniors from the 2019 team.
Defensively the Argos are led by a defensive backs group that returns 4 starters from 2019. Coach Shinnick will rely heavily on this group to lead his defense, while also bolstering the defense with several Division I graduate transfers.
HardFact: West Florida will be tested early with two tough non-conference games.