GSC 2023 Season Preview
August 22nd, 2023 6:30am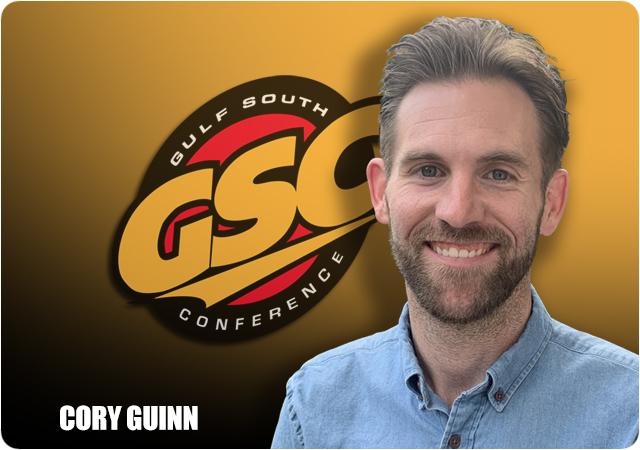 2023 Gulf South Season Preview
Welcome to another season of Gulf South football! This year will see a new team in the mix (Chowan) as well as the end of an era for another (Shorter) as the GSC will be going through some "realignment" of its own in the next few years. However, the key programs aren't going anywhere as West Florida, Delta State and West Georgia are looking to remain atop the standings while West Alabama and Valdosta State look to make additional noise. Below, we will take a quick look at each team in reverse order of the 2023 GSC Preseason Poll.
Gulf South Membership Changes (READ)
9. Chowan
2022 Results: 7-4 (7-1 CIAA)
Chowan joined the Gulf South ahead of the 2023 season, finding a temporary home for two seasons before joining Conference Carolinas in 2025 when the league revives football after a 50-year hiatus.
The Hawks won the CIAA Northern Division Title a year ago before falling in their first-ever league championship game. The program has 14 wins over the past two seasons but has played what most would consider a weaker schedule due to its conference alignment.
In addition to a new conference home, Chowan will be led by first-time head coach Paul Johnson who has spent over a decade in Division II as an offensive assistant and offensive coordinator in both the Mountain East and PSAC. His offenses are known for boasting strong rushing attacks, which Chowan will need to establish early as the team has no upperclassmen listed in the backfield. Quarterback Rasha McKee will have to carry the load after throwing for 1,131 yards and eight touchdowns in 10 games last season.
8. Shorter
2022 Results: 3-8 (1-6 GSC)
Shorter will also be leaving the Gulf South for Conference Carolinas as 2023 is the school's last in the GSC as it will compete as an independent during the 2024 college football season.
A year ago, Shorter finished at the bottom of the conference standings for the 9th straight season despite winning its first league contest since 2015. The Hawks' offense, under the leadership of Blake Robles, produced its most successful season at the Division II level with 4,113 total yards, 37 touchdowns while committing just five turnovers during the season.
Tight end John Dietl III was Shorter's lone representative on the GSC Preseason All-Conference squad, earning a place on the list despite playing in just three games last year. Quarterback Aeneas Dennis is back for this final season under center after guiding the offense with 1,566 passing yards and 16 touchdowns during the 2022 campaign. The Hawks added another weapon in transfer running back Marquis Fulks who accounted for 1,369 yards and 19 touchdowns in three seasons at Albany State.
7. North Greenville
2022 Results: 3-8 (2-5 GSC)
The Crusaders are the final Gulf South program that will be making a jump to Conference Carolinas in 2025, but will stay around for the next two seasons as a member of the Gulf South.
North Greenville matched its season-high conference win total last year, but things could've been much different as NGU lost two games by seven points or less. The Crusaders return two Preseason All-GSC selections, one on each side of the ball in running back Corey Watkins and linebacker De'Iveon Donald.
Watkins, a Second Team All-Conference performer last season, fought through injury a year ago to play in 10 games, accumulating 1,064 yards and five touchdowns on the ground to lead all GSC players in rushing yards and rushing yards per game. Donald is the unquestioned leader on defense after he was named to the All-GSC First Team in 2022 with 99 total tackles, six tackles for loss, two forced fumbles and two fumble recoveries for a defense that forced 18 total turnovers last year.
6. Mississippi College
2022 Results: 4-7 (3-4 GSC)
Mississippi College introduced a new visual identity last fall, but in the fall of 2023 the football program may feature a new identity on the field. Head Coach John Bland has said the team plans to be more balanced on offense in contrast to its typical run-heavy approach of the past.
The team returns Preseason All-GSC performer Marcus Williams who carried the team in a number of aspects last season, totaling 937 rushing yards, 722 yards on kick returns, and 93 receiving yards with 11 total touchdowns. Joining Williams in the backfield will be signal caller John Henry White who burst on the scene as the 2022 Gulf South Freshman of the Year with 834 rushing yards and seven touchdowns to go along with 301 passing yards and a score in just eight games in a primary reserve role.
The Choctaw defense will seek immediate improvement by way of the transfer portal, brigiing in three players expected to see playing time right away. Linemen Brennan Blake and Scott Burton should bolster a defensive front that accumulated just seven sacks during the 2022 season.
5. Valdosta State
2022 Results: 5-6 (2-5 GSC)
The 2022 season was not the one that head coach Tremaine Jackson envisioned when he joined Valdosta State last offseason. Thanks in large part to a mid season four-game losing streak, the team finished below .500 for the first time since 1999.
Valdosta State's offense was near the top of the conference with over 36 points per game, but needs to replace two-year starter Ivory Durham. Top receiver and All-GSC performer BK Smith 726 receiving yards six touchdowns) is back as is top scorer and fellow All-GSC selection Estin Thiele who made 17-of-22 field goals attempts last year, contributing to his 95 total points.
A few key transfers on the defensive side of the ball in Sterling Roberts and Kennedy Parker should help improve a unit that gave up 37 points per game last year to opposing offenses, including an average of over 250 yards rushing per game.
4. West Alabama
2022 Results: 5-6 (3-4 GSC)
There were some bright spots for the Tigers last season, including a road win over Valdosta State in early-October, but West Alabama is still waiting on its offensive consistency to match that of the defense.
UWA returns standout Preseason All-GSC performers Jamal Ellis, Davonachae Bryant and Trevon Stanford to a front seven that allowed just 164.1 rushing yards per game and 12 total touchdowns last year. Ellis was third in the league last season with 10.5 tackles for loss and six sacks, while Bryant had 15 tackles for loss off the edge.
Defensive backs Kel Williams (37 total tackles, 4.5 Tackles for loss, four pass breakups in 2022) and Shamar Lewis (53 total tackles, two interceptions) are also back to lead a secondary that gave up just 11 touchdowns through the air last season.
3. West Georgia (1 First place vote)
2022 Results: 8-2 (5-2 GSC)
Everything seemed to go right last year for West Georgia, despite falling just short of the postseason. The Wolves outscored the opposition by almost 17 points a game, but this year's offense will look a lot different with the departures of quarterback Harrison Frost (3,112 passing yards, 25 touchdowns) and running back Jaxton Carson (1,012 rushing yards, 20 touchdowns) to graduation.
West Georgia does have a key weapon back in receiver Tre Williams (39 receptions, 529 yards, four touchdowns) and the offensive line will be anchored by center David Bodden and tackles Marvin James.
The Wolves will need to rely on its defense early this season as the offense adjusts to new faces, and Deontaw Overstreet will be at the forefront of that expected success. The All-Conference performer had 34 total tackles, three tackles for loss and five pass breakups last season. He will be once again alongside fellow All-GSC team member Xavier Robinson (51 total tackles, six tackles for loss, two forced fumbles) for a unit that forced 20 turnovers during the 2022 campaign.
2. West Florida (2 First-place votes)
2022 Results: 12-2 (6-1 GSC)
The Argos are looking to go back-to-back-to-back after sharing the GSC title in each of the past two seasons. The 2022 version of UWF made a deep run in the NCAA D2 Playoffs, winning Super Region 2 before falling in the National Semifinals to eventual champion Ferris State.
West Florida enters this season ranked #7 by the AFCA and #8 by D2Football.com, led by dual-threat quarterback PeeWee Jarrett (2,719 passing yards, 762 rushing yards, 42 total touchdowns) and key starters on the offensive line in Jacob Bruce and Oak Stipe that led a rushing attack that had over 3,200 yards last year.
If West Florida's defense can keep coming up with key turnovers (25 total takeaways in 2022), the Argos will stand a great chance at continuing this dynastic run they've been on over the last five seasons.
1. Delta State (6 First-place votes)
2022 Results: 11-2 (6-1 GSC)
The 2022 Gulf South Co-Champion Statesmen being the 2023 season ranked #9 by D2Football.com and #10 by the AFCA with hopes of another D2 Playoff run in store after falling short in the Second Round a year ago. DSU averaged over 40 points per game and forced its opponents into 26 total turnovers, leading to an average margin of victory of 23.2 points.
All-Conference quarterback Patrick Shegog, the 2022 Gulf South Offensive Player of the Year, is back under center after throwing for 2,789 yards and 22 touchdowns while also leading the ground game with 790 yards and 17 scores.
Along with Shegog, All-American kicker Nick Herber is also back after finishing last year 19-for-20 on field goal attempts and 66-for-68 on extra point tries for 123 total points.