GSC Week One Preview & Picks
August 31st, 2022 3:00am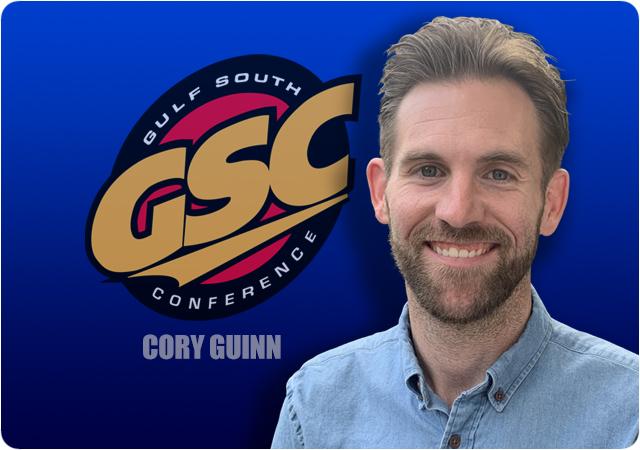 The boys are back on the gridiron and it is officialy football season in the Gulf South Conference! Three games kick off the schedule this Thursday, highlighted by conference powers Valdosta State and West Georgia taking the field and North Greenville looking for the upset against an NCAA Division I opponent. Saturday's slate features key matchups across the region, including intriguing contests between Delta State and Kentucky State as well as West Alabama and Morehouse.
Week One (all times Eastern)
Keiser at No. 2 Valdosta State
Thursday, Sept. 1 at 7:00 PM | Valdosta, Ga. | Audio | Stats | Video
The Tremaine Jackson era kicks off against NAIA power Keiser University. The Seahawks, who started a football program in 2018, have won 27 games over the last three seasons behind a traditionally strong run game that averaged 217.2 yards per game on the ground last year.
Last week, Keiser opened their 2022 schedule with a 44-7 win on the road. The Seahawks, ranked No. 7 in the NAIA poll, totaled 538 yards on offense behind the arm of quarterback Shea Spencer who threw for 323 yards on 22-of-28 passing with three touchdowns. It was just the second 300-yard passing game in program history. On defense, Keiser racked up nine tackles for loss and three sacks while the secondary picked off one pass attempt and broke up seven others.
Valdosta State will be the Seahawks toughest test in the program's young history. The Blazers, ranked No. 2 overall in the D2Football.com Preseason Poll, return preseason all-american quarterback Ivory Durham who is also a Harlon Hill hopeful. Last year, Durham started all 14 games under center and threw for 3,425 yards and 32 touchdowns to go along with 1,012 yards and 13 scores on the ground.
A defensive unit that totaled 37 sacks and 21 turnovers a season ago will be led by All-GSC linebacker Jameon Gaskin who was second on the squad in 2021 with 82 tackles as well as 1.5 sacks, two forced fumbles and one interception.
My pick: Valdosta State
Carson-Newman at No. 10 West Georgia
Thursday, Sept. 1 at 7:00 PM | Carrollton, Ga. | Audio | Stats | Video
West Georgia is looking to build on last season's "step forward", opening the season against a traditionally strong program in Carson-Newman. The two teams squared off in the 2021 season opener in Tennessee with the Wolves earning a convincing 45-7 road win.
Harrison Frost is back to guide the West Georgia offense after setting the program's single season record for passing yards with 3, 618 a year ago. His 25 touchdowns also tied another program single season record.
The Wolves' defense should be strong once again after giving up just a tick over 20 points per game last year. That is highlighted by the return of All-GSC performers in safety Deontae Overstreet and lineman Marzavion Dix. Overstreet led UWG last season with 59 tackles and three forced fumble, while Dix paced the unit with 2.5 sacks from his position on the interior line.
Carson-Newman is looking to rebound from a dismal 1-9 season in 2021, the program's first losing campaign since 2016. Third-year head coach Mike Clowney will be looking to replace almost its entire offensive backfield from a year ago, while the defense returns seven starters and will also benefit from the health of a few key players that have been bitten by the injury bug over the last few seasons.
My pick: West Georgia
North Greenville at Furman
Thursday, Sept. 1 at 7:00 PM | Greenville, S.C. | Audio | Stats | ESPN3
Call this a road game for North Greenville if you want, but having to travel just 20 minutes down the road for your season opener doesn't seem much like a traditional road trip. However, the Crusaders will have their hands full with NCAA Division I opponent Furman University on Thursday night.
The Paladins have a new offensive coordinator in Justin Roper, but he has experienced weapons to play with particularly in the backfield. Furman boasts a three-headed running back stable that has a combined 2,358 yards and 19 touchdowns across their separate careers.
North Greenville has a tough test to open the season but is looking to build on a five-win 2021 campaign. The offensive depth chart is a bit in flux after the team lost its starting running back and quarterback from last season, however the defensive unit returns key starters at all levels, including 2021 GSC Freshman of the Year in linebacker De'iveon Donald.
My pick: Furman
Shorter at Brevard
Saturday, Sept. 3 at 1:00 PM | Brevard, N.C. | Stats | Video
From a sheer talent standpoint, this result shouldn't be in doubt despite the recent struggles for the Shorter program. Looking to improve on last year-s three-win season, the Hawks added 13 transfers to the team in the offseason, including a number of upgrades on the offensive line and on defense. Junior quarterback Aeneas Dennis is back under center after collecting over 2,000 all-purpose yards and 17 total touchdowns last year.
Brevard will look to continue the program's unprecedented run of recent success, as the Tornados – led by sixth-year Head Coach Bill Khayat – have had three-consecutive winning seasons for the first time in program history at the NCAA Division III level. The Tornados return a host of talent to a defensive unit that gave up just 235 yards per game last year and forced 20 total turnovers.
My pick: Shorter
Delta State at Kentucky State
Saturday, Sept. 3 at 1:00 PM | Frankfurt, Ky.
Let's not forget that just four seasons ago, Delta State made a deep run in the NCAA Division II Playoffs. The Statesmen return several key pieces on offense, including Preseason All-GSC picks in wide receiver Dhonte Meyers and lineman Keyshawn Jennings, along with quarterback Patrick Shegg and running back Deion Dampier.
However, Delta State will need its defense to step up in order to open the season with a win. Kentucky State ranked second in all of NCAA Division II last season with 342 rushing yards per game, but the departure of workhorse Brett Sylve leaves a hole in the backfield. All-GSC defensive end Tim Williams Jr. will need to spearhead a defense that gave up just 176 yards per game on the ground last year.
The Thorobreds will undoubtedly try to control the clock on offense after an average time of possession of 32.55 last year with its ground and pound game. Defensively, Kentucky State will force the Statesmen to air it out as the defense held opponents to just 105.5 rushing yards per game during the 2021 campaign.
My pick: Kentucky State
West Alabama at Morehouse
Saturday, Sept. 3 at 6:00 PM | Atlanta, Ga. | Stats
Despite a 6-0 start to the 2021 season that saw West Alabama rank as high as 10th in the AFCA poll, the Tigers floundered down the stretch to finish 7-4 after four of its last five games. Morehouse finished last season 4-6 overall, rebounding from a rough start and winning four of its last five.
Offensively, West Alabama will rely on the legs of running back Demetrius Battle who was recently named to the College Gridiron Showcase (CGS) Watch List for the 2023 NFL Draft. Battle scored 11 touchdowns on the ground last year and will once again be a workhorse out of the backfield as the Tigers look to find a new face under center. The defense, which gave up just 327 yards per game last year, will once again be a key piece to West Alabama's success.
Morehouse is looking to find an identity on offense after a subpar 2021 that saw the team score over 20 points just three times. The defense may hang tough early on, but the disparity in talent will come to light sooner rather than later in this one.
My pick: West Alabama
Warner at No. 7 West Florida
Saturday, Sept. 3 at 7:00 PM | Pensacola, Fl. | Audio | Stats | Video
We all know that West Florida has to replace Austin Reed, the face of the program over the last few years. The good news for the Argos is that the season opener provides the chance to ease the new quarterback into the flow against NAIA opponent Warner University.
The Argos return seven starters on offense, including All-GSC honorees David Durden and Shomari Mason at the skill positions and two All-GSC performers in Dalton Simpler and Jacob Bruce on the offensive line.
West Florida's defense will look to rebuild after the departure of its top five tacklers from a unit that surrendered over 24 points and 380 yards per game during the 2021 season. The unit will get its feet wet against a Warner offense that totaled just 123 yards, all through the air, in its season-opening loss last week.
My pick: West Florida
Mississippi at No. 20 Albany State
Saturday, Sept. 3 at 7:00 PM | Albany, Ga. | Audio
There's been talk throughout the offseason about a revamped Mississippi offense, however, don't expect the Choctaws to get away from their patented run game all together. Last year's leading rusher Cole Fagan is back for a graduate year after amassing 655 yards on the ground in 2021 and Marcus Williams also returns after totaling nine touchdowns on the ground last season.
Albany State, a participant in the 2021 NCAA Division II Playoffs, is looking to ride the momentum of a 10-win season and look to repeat last season's 27-0 win over the Choctaws. The Rams will rely on the 2022 SIAC Preseason Offensive Player of the Year Dionte Bonneau who finished the 2021 season with 2,044 yards passing and 21 touchdowns.
Defensively, the secondary which ranked No. 1 in all of NCAA with just 107.2 yards allowed per game, shouldn't be tested but a run defense that allowed less than 90 yards per game to opponents will have to step up and show out.
My pick: Albany State