GSC Week Two Preview & Picks
September 7th, 2022 3:00am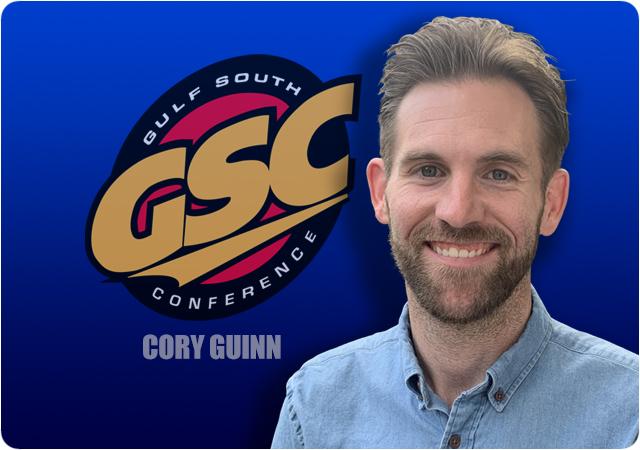 The Gulf South opened the 2022 season in style, winning six of eight games on the slate. In the most recent D2Football National Poll, Valdosta State and West Georgia held tight at No. 2 and No. 10, respectively, while West Florida moved up one spot to No. 6 overall.
This week features more non-conference tests for many teams including VSU against CIAA power Virginia Union and North Greenville playing host to a Top 15 program in Newberry College under the light on Saturday.
Last Week's Results (home team in bold)
No. 2 Valdosta State 36, Keiser 21
No. 10 West Georgia 38, Carson-Newman 7
Furman 52, North Greenville 0
Delta State 33, Kentucky State 10
Shorter 45, Brevard 6
West Alabama 24, Morehouse 16
No. 7 West Florida 52, Warner 3
No. 20 Albany State 28, Mississippi College 14
Week Two Schedule (all times Eastern)
Catawba at Shorter
Saturday, Sept. 10 at 12:00 PM | Rome, Ga. | Stats | Video
This game features two offenses that relied heavily on the ground game as each side won its season opener last week. Shorter amassed 260 yards on the ground in a rout of Brevard, while Catawba totaled 259 on the ground in a road win over Livingstone.
The Hawks also threw for 301 yards and five touchdowns between quarterbacks Aeneas Dennis and Harold Cook, while the defense held Brevard to under 200 yards of total offense. Receiver Dorian Anderson earned GSC Offensive Player of the Week honors after hauling in six catches for 104 yards and three scores, while Artellious Edmonds led the defensive charge with six total tackles and one tackle for loss as Justice Ezeokonkwo followed with four tackles, including two behind the line of scrimmage.
Catawba relied heavily on the legs of running back Leroy Bracye, Jr. last week as the freshman racked up 115 rushing yards on just 11 attempts and one touchdown. On defense, Catawba recorded five sacks and picked off three passes including two by SAC Defensive Player of the Week honoree Christian Campell.
Ground and pound will be the name of the game in this one, but the Catawba defense flexes its muscle and gets stops when it needs to.
My pick: Catawba
Keiser at Mississippi College
Saturday, Sept. 10 at 1:00 PM | Clinton, Miss. | Audio | Stats | Video
Mississippi is looking to rebound from a season-opening loss to then No. 20 Albany State, but the Choctaws showed they have the run game to make some noise. Marcus Williams ran for 121 yards, leading a backfield that compiled 322 yards on just 45 attempts. However, two interceptions and a lost fumble kept the offense from getting into rhythm in key moments.
The Keiser offense put up nearly 400 total yards despite falling to No. 2 Valdosta State in the season opener, including 263 yards and two scores through the air from quarterback Shea Spencer. Turnovers also proved costly for the Seahawks as they gave the ball away three times.
The Choctaw defense needs to adjust and shift focus to stopping the pass this week. Keiser wants to air it out but won't have the stamina to stop the Mississippi run game late in the contest.
My pick: Mississippi College
Delta State at McKendree
Saturday, Sept. 10 at 2:00 PM | Lebanon, Ill. | Stats | Video
Delta State was able to come away with a convincing road win over Kentucky State last week, scoring three times on the ground and taking advantage of nine Thorobred penalties. Kelvin Smith ran eight times for 50 yards and a score, while backfield mate Kory Gainwell powered through the line for two short-yardage scores in the win.
McKendree won its season-opener last week but needed overtime to do so in a 31-24 home victory over Northern Michigan. Four-year starter Turner Pullen was 23-for-29 with 307 yards and three touchdowns under center as the Bearcats totaled over 400 yards in the contest. McKendree did allow 456 yards on defense, including 245 on the ground, but did have five stops behind the line of scrimmage.
We may have an offensive shootout in this one and a traditionally strong Delta State secondary will get tested. Pullen's command of the Bearcat offense and big play potential may prove to be just enough in McKendree's first road game of the young season.
My pick: McKendree
Virginia Union at No. 2 Valdosta State
Saturday, Sept. 10 at 5:00 PM | Valdosta, Ga. | Stats | Video
The Blazers offense took a while to get going in the season opener, but a 30-point second half showed what potential the Tremaine Jackson era has. Jamar Thompkins kept Valdosta State stead with 19 rushing attempts for 113 yards and a score while kicker Estin Thiele rightfully earned GSC Special Teams Player of the Week honors after a perfect 5-for-5 performance on field goal attempts, including a long of 45, as well as finishing 3-for-3 on extra point attempts.
Valdosta State also had the GSC Defensive Player of the Week in Jameon Gaskin and Freshman of the Week in Akil Lampley. Gaskin recorded nine tackles and an interception, while Lampley led the team with 10 tackles in his first career start.
Virginia Union secured a 77-0 shutout in its season opener against NCCAA foe Virginia University of Lynchburg, totaling 489 yards on offense. Quarterback Jahkari Grant led the charge, finishing 15-of-20 for 306 yards and four touchdowns including two to receiver John Jiles.
The Panthers made noise on opening weekend, albeit against far inferior competition than they face this week. Valdosta State's offense will carry over the momentum it gained in the second half and the defense will hold up its end of the bargain as usual.
My pick: Valdosta State
No. 10 West Georgia at Morehouse
Saturday, Sept. 10 at 6:00 PM | Atlanta, Ga. | Video
The Wolves are back and so is the arm of quarterback Harrison Frost. In last week's win over Carson-Newman, the senior signal caller threw for 298 yards and four touchdowns, completing a pass to eight different receivers in the victory. Receiver Za'Ta Anderson was the top target, catching six passes for 124 yards and a score.
Defensively, West Georgia totaled six tackles for loss and forced two fumbles in holding the Eagles to just 243 yards of total offense and pitching a second half shutout.
Morehouse faces off against its second straight GSC opponent after a season-opening loss to West Alabama at home.The Maroon Tigers started off slow, scoring just three points in the opening half and couldn't recover after a 21-3 deficit at intermission. Dual-threat quarterback Derrach West filled up the stat sheet, throwing for 156 yards and two touchdowns while rushing for 72 yards on 14 carries.
The West Georgia defense will hold West in check and Frost will have his way with a suspect Morehouse secondary. The rout will be in effect early down in Georgia.
My pick: West Georgia
No. 6 West Florida at Southwest Baptist
Saturday, Sept. 10 at 7:00 PM | Bolivar, Mo. | Audio | Stats | Video
West Florida rose one spot in the most recent rankings, thanks to a convincing win over Warner last week in which the Argos held a 45-0 lead at halftime. Peewee Jarrett, a transfer from Iowa Central CC, stepped into the spotlight under center, completing 12-of-20 pass attempts for 246 yards and four touchdowns in just three quarters of play.
Receiver Caden Leggett caught four passes for 107 yards and two touchdowns and a host of backs combined for 113 rushing yards and two scores on the ground. Defensively West Florida was in the backfield all game, racking up eight tackles for loss and six sacks in holding Warner to just 144 yards of total offense.
Southwest Baptist, a member of the GLVC, flexed its muscle on both sides of the ball in its season-opening win over Texas Permian Basin. The Bearcats outgained UTPB 462-181, including 175 rushing yards and three touchdowns from running back Abel Carter. Sophomore lineman Atoine Baylis was a defensive force for SBU, accumulating four total tackles, two tackles for loss, two sacks and a forced fumble.
This one has a chance to be close early on but the speed of the Argos will be too much for Southwest Baptist to keep up with in the long run.
My pick: West Florida
West Alabama at Miles
Saturday, Sept. 10 at 7:00 PM | Birmingham, Ala. | Video
Big plays and a strong first half helped the Tigers survive a second half comeback bid from Morehouse last week. Despite stumbling a bit offensively with just 302 total yards, the West Alabama defense held strong, keeping MC at bay with just 254 yards of offense and forcing five sacks.
Miles almost knocked off NCAA Division I opponent Alabama State last week, falling by a score of 21-13 as the Golden Bears forced six turnovers but gained just 225 yards on offense. Quarterback Jacob Millhouse 106 total yards and a passing touchdown to lead the offense, while linebacker Austin Brundidge starred against his former school with five total tackles, two tackles for loss, two sacks, a forced fumble and an interception.
A defensive battle is certainly on the horizon as both offenses struggled to find rhythm in week one. However, West Alabama has won seven straight road games and that streak should continue going forward against a Miles program that is still finding its identity under first-year head coach Sam Shade.
My pick: West Alabama
No. 14 Newberry at North Greenville
Saturday, Sept. 10 at 7:00 PM | Tigerville, S.C. | Stats | Video
The Crusaders took their lumps in the first game of the year against NCAA Division I Furman University, however, they did flash bright spots despite the loss. Running back EJ Humphrey finished with 72 yards on just eight carries to lead a ground game that put up 114 yards. The defensive unit allowed just seven points in the second half, led by safety Ethan Alexander who totaled nine tackles, one tackle for loss and a forced fumble.
Newberry's script remains the same as in years past as the Wolves want to run and gun with dual threat quarterback Dre Harris. In last week's win over Allen University, Harris was 10-of-19 for 189 yards and three touchdowns through the air while adding 47 yards and another score on the ground. Despite the victory, the Wolves committed three turnovers in the contest - two interceptions and a fumble - but big plays on offense and four sacks on defense kept them in the driver's seat.
Don't be surprised if this one is closer than most expect it to be. North Greenville is sure to add a few wrinkles into its offensive scheme and if Newberry doesn't take care of the football, the Crusaders may just capitalize under the lights in Tigerville.
My pick: North Greenville