GSC Week Three Preview & Picks
September 14th, 2022 7:00am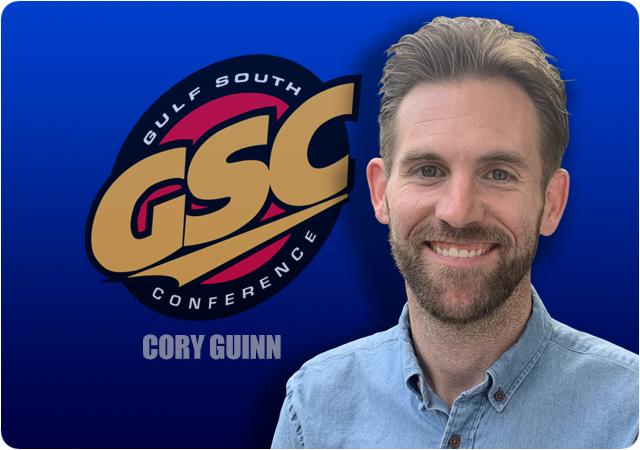 It's a bit of a light week on the GSC schedule with just five games, however conference plays begins for North Greenville and Mississppi College. Valdosta State is looking to rebound from an unexpected early-season loss and drop in the rankings, while West Alabama is out to prove the deserve to be on the Top 25 poll.
Last Week's Results
Shorter 34, Catawba 21
Mississippi College 26, Keiser 8
Delta State 58, McKendree 34
Virginia Union 45, No. 2 Valdosta State 40
No. 10 West Georgia 42, Morehouse 0
No. 6 West Florida 49, Southwest Baptist 10
West Alabama 31, Miles 0
No. 14 Newberry 29, North Greenville 22
Week Three Schedule (all times Eastern)
No. 19 Albany State at Shorter
Saturday, Sept. 17 at 12:00 PM | Rome, Ga. | Stats | Video
Shorter is 2-0 for the first time since the 2014 season as the offense is averaging nearly 40 points per game, rushing for over 260 yards per game and tallying seven touchdowns through the air from the arm of Aeneas Dennis.
The Hawks defense has been stout, holding opponents to just 63 yards per game on the ground while also picking off three passes in the passing game. Freshman linebacker Marc Harris covers sideline to sideline, totaling just seven tackles but recording two tackles for loss and a sack.
Albany State has proven worthy of its preseason Top 25 ranking, defeating Mississippi College by two scores in the season opener before hanging tough in a 10-point loss to NCAA Division I Florida A&M last week. The Golden Rams continue to show their strength on the ground, averaging 172 yards per game led by power back Marcuis Fulks with 165 yards and three scores.
Shorter faces its toughest test to date in this, but a home game mixed with early-season momentum may provide for an upset on Saturday afternoon.
My pick: Shorter
North Greenville at Mississippi College
Saturday, Sept. 17 at 3:00 PM | Clinton, Miss. | Audio | Stats | Video
North Greenville put a scare into a ranked Newberry team last week behind a standout performance from freshman quarterback Dylan Ramirez. Inserted into the starting role because of injury, Ramirez threw for 329 yards and three touchdowns while adding 66 rushing yards. Aside from a scoreless second quarter, the NGU offense found a rhythm and the defense was solid with seven tackles for loss.
Mississippi College has found its groove on defense early this season, allowing just 18 points per game. Offensively, the Choctaws have put up over 291 yards per game on the ground led by the duo of Marcus Williams and Cole Fagan. Williams already has 150 yards and two scores this season, while Fagan has 115 yards.
This shaping up to be a low-scoring defensive affair. Should Ramirez be back under center for the Crusaders, big plays downfield could provide enough spark for a road win in the conference opener for both squads.
My pick: North Greenville
Tuskegee at West Alabama
Saturday, Sept. 17 at 3:00 PM | Livingston, Ala. | Video
West Alabama continues to receive votes in the D2Football.com Top 25 Poll and pretty soon the voters won't be able to keep them off the list. Fresh off a 31-0 shutout of Miles, the Tigers are holding opponents to just over 200 yards of total offense per contest while averaging nearly 450 yards per game on offense.
Quarterback Tucker Melton has been dialed in early on, throwing for 586 yards and six touchdowns, including two scores to his top target in speedster John Hilbert. The defense has 10 sacks through the season's first two games, led by defensive end Trevonte Carter with 2.5 quarterback takedowns.
Tuskegee's season has gotten off to a rough start with back-to-back losses, being outscored by an average of 23 points per game. The Golden Tigers have tried out three different players under center with no success and the defense has given up over 280 yards per game on the ground and seven rushing touchdowns.
West Alabama will continue its strong start to the season and put this one away before halftime.
My pick: West Alabama
Delta State at Mississippi Valley State
Saturday, Sept. 17 at 7:00 PM | Itta Benna, Miss. | Stats | Video
Two weeks into the season and Delta State is making a case to prove a lot of doubters wrong. The Statesmen are 2-0 and averaging 45.5 points per game after last week's 58-point effort in a win over McKendree.
Running backs Kelvin Smith and Kory Gainwell has spearheaded the rushing attack. Smith leads the way with 116 yards on just 2 carries, while Gainwell has already reached the end zone five times. Defensively, DSU has 27.5 tackles for loss and four sacks, holding opponents to just 228 passing per contest.
NCAA Division I program Mississippi Valley State will provide a different test altogether. The Delta Devils are 0-2 and have scored just 13 points, but they like to pound the ball inside. MVSU averages 135 yards per game on the ground, but the lack of a passing attack has proven to be a major obstacle when playing from behind.
Delta State is rolling and has a real chance to get the upset here in the first meeting between the two sides since 2013. Look for the Statesmen to ride momentum and come away with a big statement road win here.
My pick: Delta State
No. 14 Valdosta State at Miles
Saturday, Sept. 17 at 7:00 PM | Fairfield, Ala. | Audio
The Blazers were upset on their home field last week and you can bet the team will carry that chip into a road contest on Saturday. Fortunately, they'll have ample chance to right the ship in taking on a Miles program that has scored just 13 points in two weeks and were shut out by West Alabama a week ago.
Fresh off of a 314-yard, five-touchdown performance, Valdosta State quarterback Ivory Durham should have his way against a Golden Bear defense giving up over 330 yards passing per game. The Blazers must take care of the football in this one though, as Miles has forced nine turnovers in just two contests, including seven fumbles.
Valdosta State should cruise in a game where they are looking to make a statement that last week's loss was a fluke.
My pick: Valdosta State