GSC Week Four Preview & Picks
September 21st, 2022 4:00am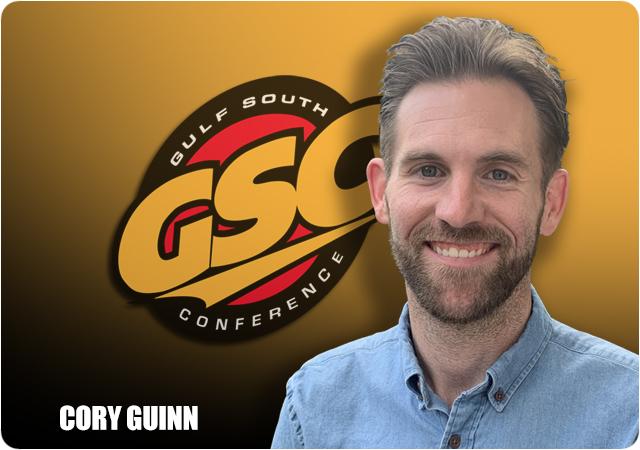 The Gulf South won three games last week, including a double-digit win by Delta State over an NCAA Division I opponent. Many teams begin conference play this week with key matchups between No. 8 West Georgia and West Alabama along with Delta State and No. 6 West Florida in the Sunshine State.
Last Week's Results
No. 19 Albany State 42, Shorter 20
North Greenville 41, Mississippi College 19
Tuskegee 13, West Alabama 10
Delta State 28, Mississippi Valley State 17
No. 14 Valdosta State 55, Miles 7
Week Three Schedule (all times Eastern)
No. 13 Valdosta State at Shorter*
Saturday, Sept. 24 at 12:00 PM | Rome, Ga. | Audio | Stats | Video
The Blazers got back on track with last week's drubbing of Miles College, totaling 700 yards of offense behind Ivory Durham's performance for the ages. The senior signal caller threw for 359 yards and six touchdowns while also rushing for 113 yards on just 10 attempts. Jamal Tomkins also had over 100 yards on the ground and a touchdown and Davie Henderson caught two touchdown passes on the outside.
Shorter did its best to keep up with Albany State, but the Golden Rams run game proved too much down the stretch. The Hawks surrendered 271 yards and four touchdowns on the ground and gave up too many big plays through the air. Quarterback Harold Cook did provide a spark for Shorter after entering the game in the fourth quarter, tossing an 81-yard touchdown pass to John Dickerson IV.
Durham will build on last week's momentum and the Valdosta offense seems to have gotten things in order. Look for a complete game on both sides of the ball for the Blazers in their GSC opener.
My pick: Valdosta State
Findlay at North Greenville
Saturday, Sept. 24 at 1:00 PM | Tigerville, S.C. | Stats | Video
Findlay's offense finally came alive last week, scoring 52 points with over 500 yards of total offense for its first win of the year. Quarterback Jeremy Hunt has found his groove and has completed 57.6% percent of his attempts for 595 yards and six touchdowns with just one interception. The Oilers' primary problem lies on the defensive side of the ball where they have given up 30.3 points and 429 yards per game to the opposition.
The Crusaders opened GSC play last week with a dominant performance on the road against Mississippi College, forcing three turnovers on defense while scoring four rushing touchdowns on offense. Transfer running back Corey Watkins introduced himself to the fan base, carrying the ball 16 times for 165 yards and a score in the win.
If North Greenville can cut down on penalties - they have committed 15 thus far, including nine last week - they should be able to even their season record in front of the home crowd.
My pick: North Greenville
No. 8 West Georgia at West Alabama*
Saturday, Sept. 24 at 3:00 PM | Livingston, Ala. | Stats | Video
West Georgia had last week off, giving them two weeks to prepare for this contest. The Wolves have started 2-0, outsourcing opponents 80-7 behind a balanced offensive attack averaging 255 yards through the air and 203 yards per game on the ground. Quarterback Harrison Frost is completing just 50% of his pass attempts, but he takes care of the ball with five touchdowns to just one interception.
The West Alabama offense stalled in last week's stunning 13-10 loss to Tuskegee, totaling just 23 yards on the ground. The second-ranked passing offense in the GSC, the Tigers will need to score early and often to have a chance at the upset.
The top two defensive units in the conference square off in this one, but Frost's experience and big arm will produce enough big plays for West Georgia to open league play with a victory.
My pick: West Georgia
Delta State at No. 6 West Florida*
Saturday, Sept. 24 at 7:00 PM | Pensacola, Fla. | Audio | Stats | Video
Fresh off a road win over an NCAA Division I foe, Delta State has started 3-0 with a balanced offense and a defensive front that has totaled eight sacks. However, the defense has given up 385 yards per game in a "bend-don't-break" type of style that may bite them against an offensive power like West Florida.
The Argos will be fresh off of a bye week as the Gulf South's top-scoring offense (50.5 points per game) and second-ranked scoring defense (6.5 points allowed per game), have had weeks to get ready. Shomari Mason and PeeWee Jarrett provide enough offensive punch to keep West Florida in the win column.
This one could get interesting. The Statesmen are riding high after a win over NCAA Division I Mississippi Valley State, while West Florida is 2-0 and have had two weeks to prepare. At some the Delta State luck has to run out and this week the Argo defense will step up big.
My pick: West Florida
Mississippi College at McNeese State
Saturday, Sept. 24 at 8:00 PM | Lake Charles, La. | Audio | Stats | ESPN+
The Choctaws have struggled early on this season, ranking near the bottom of the GSC in both points per game and points allowed per game. Despite the poor results, Mississippi College does have a strong run game with four players totaling over 100 yards each for a combined seven rushing scores.
NCAA Division I McNeese State has also seen its share of problems to start the 2022 campaign, starting 0-3 under new head coach Gary Goff and staff. Goff, the former head coach of Valdosta State. The Cowboys' problems lie primarily on defense where they've allowed over 40 points and 477.3 yards per game.
Goff will lean on his familiarity with the Mississippi College program from his time in the GSC, leading McNeese State to its first win of the year at Cowboy Stadium.
My pick: McNeese State