GSC Week Five Preview & Picks
September 28th, 2022 5:00am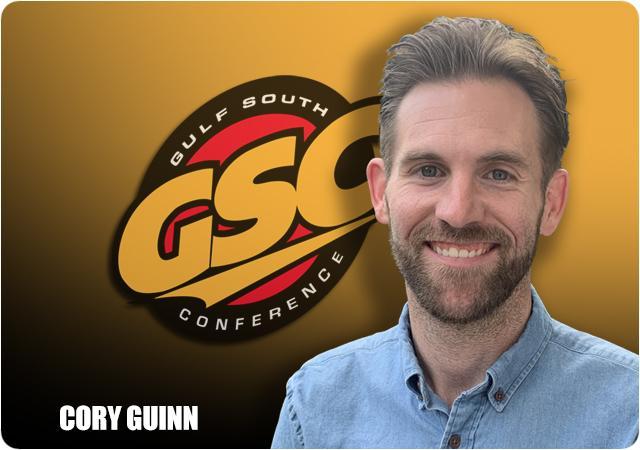 The Delta State Statesmen have finally made an appearance in the Top 25, just in time to take on No. 16 Valdosta State in a primetime matchup of ranked programs this week. Tenth-ranked West Florida is looking to rebound from its first loss of the year, while No. 6 West Georgia looks to keep things rolling on both sides of the ball as conference matchups covers the slate. Prayers for safety this week as many of our teams are in on the edge of Hurricane Ian's path.
Last Week's Results
No. 13 Valdosta State 34, Shorter 30*
North Greenville 34, Findlay 27
No. 8 West Georgia 22, West Alabama 7*
Delta State 45, No. 6 West Florida 42*
McNeese State 32, Mississippi College 17

Week Three Schedule (all times Eastern)
Shorter at West Alabama*
Saturday, Oc t. 1 at 3:00 PM | Livingston, Ala. | Stats | Video
Last week, Shorter went toe-to-toe with GSC Preseason Favorite Valdosta State, building a 17-3 lead at the half before running out of steam late in the contest. The Hawks offense is averaging over 32 points per game behind dual-threat quarterback Aeneas Dennis who has thrown for 10 touchdowns and scrambled for two more on the ground.
West Alabama fell short in a defensive battle with West Georgia as the offense managed a touchdown in the first quarter but went scoreless for the remainder of the game. Penalties bit the Tigers from behind as UWA committed 11 miscues which allowed their opponent to move the ball down on multiple occasions.
Shorter has been a bit of a surprise this season with its offensive firepower, but they haven't faced a defense quite like that of West Alabama. Nonetheless, the deficiencies on offense for the Tigers will prevent them from keeping pace on the scoreboard.
My pick: Shorter
North Greenville at No. 10 West Florida*
Saturday, Oct. 1 at 4:00 PM | Pensacola, Fla. | Audio | Stats | Video
The Crusaders seem to have found their groove offensively, leaning on the legs of running back Corey Watkins. After missing the opening game of the year Watkins has run for 313 yards and a touchdown over the last two contests, both of which were wins for NGU. Combined with the athleticism of true freshman quarterback Dylan Ramirez, the back-to-back GSC Freshman of the Week, North Greenville has come alive.
West Florida now has a chip on its shoulder following last week's double overtime loss to Delta State. Despite clawing back from behind on several occasions, the Argos committed four turnovers, including a fumble in OT which DSU converted into the game-winning field goal. Shomari Mason carried the ball 29 times for a school-record 214 yards and PeeWee Jarrett threw four touchdowns to three different receivers in the shootout.
Look for the Argos to feed Mason time and time again to take advantage of a weak NGU run defense which ranks last in the conference with 243.8 rushing yards allowed per game. If the Crusaders can continue to force turnovers, they have three interceptions and two forced fumbles over the last two games with two defensive touchdowns, they may be able to keep pace.
My pick: West Florida
Mississippi College at No. 6 West Georgia*
Saturday, Oct. 1 at 6:00 PM | Carrollton, Ga. | Audio | Stats | Video
The tests don't get any easier for Mississippi College this week as they face the league's top defense in West Georgia. The Choctaws do lead the GSC in rushing offense, led by a three-headed monster of DeAnte Smith-Moore, Marcus Williams and Cole Fagan. The trio has combined for 805 yards and six total touchdowns on the ground.
West Georgia is creeping closer and closer to the Top 5 on the legs of a defense that is giving up just 4.7 points and 205.7 yards per game. The Wolves have 10 sacks through the first three games of year, led by lineman Malcolm Mecer with 2.5 quarterback takedowns. Robert Carter is the leader of a secondary that allows less than 100 yards per game to opponents and has picked off three passes this season.
This one is what they call a "no-doubter". The conference's top defense is taking on one of the league's worst offenses in what should provide plenty of highlights during West Georgia' annual Homecoming weekend.
My pick: West Georgia
No. 16 Valdosta State at No. 21 Delta State
Saturday, Oct. 1 at 7:00 PM | Cleveland, Miss. | Stats | Video
Valdosta State slipped a few spots in this week's national poll after almost slipping up in last week's win over Shorter. Ivory Durham scored twice on the ground, but struggled through the air for the first time this year with just 237 yards and one interception without a touchdown pass. The league's top offense at 525.3 yards per game will look to get back on track this week with a continued balanced attack.
The Statesmen enter the Top 25 for the first time this year on a roll, having won four in a row including an overtime win last week against then-No. 6 West Florida on the road. Despite ranking at the bottom of the GSC defensively, Delta State is averaging over 40 points per contest behind the arm of quarterback Patrick Shegog. The super senior signal caller has completed 60 percent of his pass attempts for 836 yards and six touchdowns after taking over in the second game of the year.
This one is a true toss up. Can Delta State ride momentum and win big at home? Can Valdosta State put it together on both sides of the ball and show why they should still be the conference powerhouse? I think sustained experience wins out in this one, but just by a hair as the Blazers survive another tough test.
My pick: Valdosta State