GSC Week Seven Preview & Picks
October 12th, 2022 3:00am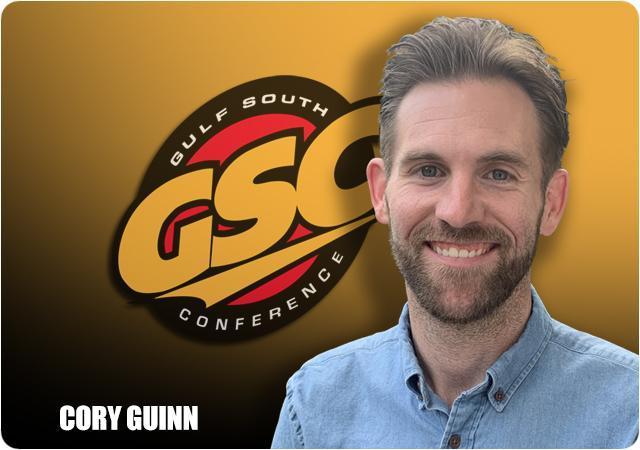 Last weekend was not kind to the home teams as three of the four hosts all suffered a loss. Delta State is the lone remaining undefeated team in the Gulf South Conference and has risen to No. 7 in the latest D2Football.com poll, while West Florida (No. 9) is still among the Top 10 and West Georgia (No. 25) is narrowly hanging on to its position among the nation's elite.
Last Week's Results (home team in bold)
No. 9 Delta State 47, North Greenville 14
Mississippi College 35, Shorter 21
No. 11 West Florida 42, No. 16 West Georgia 28
West Alabama 34, Valdosta State 31
Week Seven Schedule (all times Eastern)
No. 9 West Florida at Shorter*
Saturday, Oct. 15 at 12:00 PM | Rome, Ga. | Audio | Stats | Video
West Florida pulled through again last week, surviving three first half turnovers en route to a double-digit win over West Georgia in a Top 25 matchup. The Argos have all the pieces to make a run, including running back Shomari Mason who ranks 12th nationally with 117 yards per game and has six touchdowns on the ground. The offensive line is key to the UWF success, paving the way for Mason as well as only giving up two quarterback sacks on the year.
The Hawks started the year 2-0 but have since lost four straight, ranking near the middle of the league in both points per game (27.3) and points allowed per game (29.1). The good news is that Shorter's secondary has six interceptions and is giving up just 145 yards per game to opponents. They'll need to keep up that trend to keep pace in this one.
Expect a heavy dose of Mason in this one as the Argos will look to get the ball in his hands early and often. Shorter's run defense is near the bottom of the conference and West Florida will take advantage of that weakness.
My pick: West Florida
No. 25 West Georgia at North Greenville*
Saturday, Oct. 15 at 1:00 PM | Tigerville, S.C. | Stats | Video
The Crusaders once again fell victim to the turnover bug, giving the ball away four times through the air. Running back Corey Watkins continues to be a bright spot on offense, ranking among the nation's Top 20 with 108.4 yards per game and has gone over the century mark in three of five games this season.
West Georgia has found itself in a hole after two straight losses as the defense has given up 81 points across the last two contests. Running back Jaxton Carson turned in 148 yards and three touchdowns last week and the defense forced three turnovers, but 10 penalties and a 6-for-16 performance on third down keep the offense out of rhythm.
The Wolves are stumbling and the Crusaders have shown the ability to compete with the top-tier programs on a consistent basis. I'm going with the upset here, provided that NGU can cut down on the miscues and make UWG beat them without any added help.
My pick: North Greenville
Mississippi College at Valdosta State*
Saturday, Oct. 15 at 3:00 PM | Valdosta, Ga. | Audio | Stats | Video
The Choctaws, winners of two in a row, are running the ball with a purpose and rank third in NCAA Division II with 321.5 yards per game on the ground. Freshman quarterback John Henry White was dynamic in his first career start, rushing 35 times for 270 yards and two scores. Ron Craten also had 107 yards on the ground for a unit that ran for 527 yards and five touchdowns last week.
Valdosta State has lost two in a row despite scoring over 30 points in each contest. The Blazers' defense is struggling to say the least, primarily against the run game where they have given up an average of 307 yards per game and seven rushing touchdowns over the last two weeks. Facing one of the nation's premier rushing attacks does not bode well for VSU even at home.
As mentioned, this is a battle of the Choctaws' strength on the ground and the Blazers' weakness of run defense. Bazemore-Hyder Stadium hasn't provided much in the way of home field advantage this season for VSU and Saturday could keep it that way.
My pick: Mississippi College
West Alabama at No. 7 Delta State*
Saturday, Oct. 15 at 7:00 PM | Cleveland, Miss. | Stats | Video
The Statesmen continue to roll after collecting their sixth straight win last week, pitching a second half shutout on the road against North Greenville. An opportunistic DSU defense tallied four interceptions, including a 99-yard touchdown return from defensive back Malik Jones in the second quarter. Delta State's 46.8 points and 497.8 yards per game rank the offense third in NCAA Division II, making it hard for opposing offenses to keep up.
West Alabama has gotten back on track of late, averaging 35.5 points per game over the last two including a road win over Valdosta State just a week ago. The Tigers are the Gulf South's top defense, allowing just 16 points and 283 yards per game to the opposition by leaning heavily on a defensive front that ranks 11th nationally with 21 sacks.
Delta State is just on a roll right now and shows no signs of slowing down. The Gulf South's top offense takes on the top defense, and personally it seems like the offense will win out in this one.
My pick: Delta State