GSC Week Eight Preview & Picks
October 19th, 2022 6:30am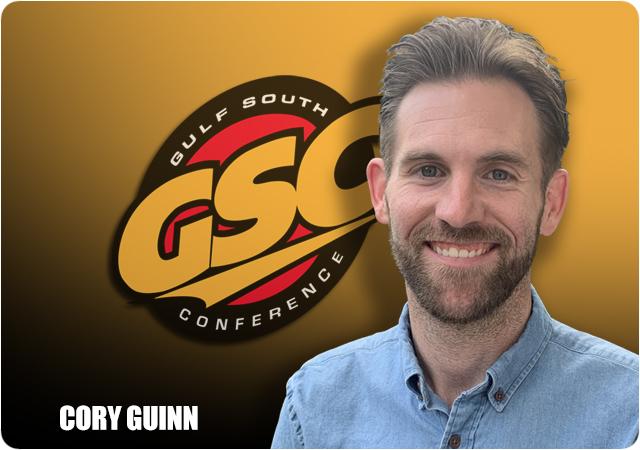 The Gulf South has two teams inside the Top 10 of this week's D2Football.com Poll and we get to see one of them in prime time on Thursday night in Delta State. And who would've thought that at this point in the year we would see Valdosta State and West Georgia match up with neither squad ranked? This week has the potential for a lot of shake up in the conference standings and I'm excited to see it all play out.
Last Week's Results (home team in bold)
No. 9 West Florida 50, Shorter 26
No. 25 West Georgia 38, North Greenville 35
Mississippi College 49, Valdosta State 40
No. 7 Delta State 20, West Alabama 7
Week Seven Schedule (all times Eastern)
No. 7 Delta State at Shorter*
Thursday, Oct. 20 at 7:00 PM | Rome, Ga. | Audio | Stats | Video
The DSU offense took a step back last week against the league's top defense, however, the Statesmen defense held strong and forced two turnovers to keep an unblemished record. Quarterback Patrick Shegog remains a dual threat under center, throwing for 197 yards and two touchdowns a week ago to go along with 118 yards on the ground.
Shorter's defense isn't up to the task this week, ranking near the bottom of the conference in both points allowed per game (32.3) and sacks (5). However, the Hawks do have six interceptions this year and Shegog has shown on occasion that he will turn the ball over.
A short week doesn't provide any relief for the Hawks as Delta State should stay perfect after this Thursday night contest.
My pick: Delta State
North Greenville at West Alabama*
Saturday, Oct. 22 at 5:00 PM | Livingston, Ala. | Stats | Video
The Crusaders are on the cusp, losing to both West Florida and West Georgia by three points each. Last week, Corey Watkins starred on the ground with 124 yards and a score, while Kendrick Clark picked off two passes, returning one for a score. NGU leads the league with 10 interceptions and have returned three of those for touchdowns.
West Alabama's offense reverted back to mediocrity last week, but the defense remains one of the toughest in the nation. The defense has totaled 61 tackles for loss and 23 sacks, both tops among conference schools. In contrast, NGU has given up a league-high 23 sacks which has the Tigers foaming at the mouth.
Thank goodness North Greenville's Dylan Ramirez is mobile because he may be on the run in this one. The Crusaders may have just enough big plays in the playbook to win this one, but it's going to be a defensive brawl throughout.
My pick: North Greenville
Mississippi College at No. 8 West Florida*
Saturday, Oct. 22 at 5:00 PM | Pensacola, Fla. | Audio | Stats | Video
The Choctaws' ground-and-pound game is working to perfection as Mississippi College has now won three in a row. In last week's win over Valdosta State, MC had just two pass attempts en route to a school-record 598 rushing yards and six touchdowns on the ground. Three players - Marcus Williams, John Henry White, and Cole Fagan - each went over the century mark as Fagan and Williams had two touchdowns each. The defense has been in "bend don't break mode" lately, ranking middle of the league in yards allowed per game (405.6) and points allowed per game (29.7).
West Florida's offensive prowess has been on display all season long as the Argos have scored 34 points or more in all six games thus far. PeeWee Jarrett does enough with both his arm and legs to keep the team in the hunt if star running back Shomari Mason has an off game like he did last week. The Argos will need Jarrett to be strong again in this one as they will need to make the most of what will most likely be limited offensive opportunities.
Mississippi's offense can keep up and control the clock, but can the defense stop West Florida and its weapons on offense? An upset could be brewing in the Sunshine State, but the Argos should benefit from being on their home turf.
My pick: West Florida
Valdosta State at West Georgia*
Saturday, Oct. 22 at 6:00 PM | Carrollton, Ga. | Stats | Video
Valdosta State has now lost three in a row and needs to turn things around in a hurry. The offense showed up last week with over 600 total yards, but the defense gave up nearly 600 yards on the ground to Mississippi College in a game where the Choctaws attempted just two passes. Ivory Durham leads the league in passing yards (2,218) and passing touchdowns (22), but he can only do so much when the defense is giving up big play after big play.
The Wolves are out of the Top 25 for the first time this season despite last week's three-point road win over North Greenville. Harrison Frost threw for over 400 yards in the victory, but his four interceptions almost cost UWG the game. Jaxton Carson continues to carry the ball with effectiveness, totaling 110 yards and two scores, bringing his season touchdown total to 11 which leads all Gulf South players.
West Georgia's defense should hold on just enough to squeak one out at home, but expect a lot of points as two high-powered offenses square off.
My pick: West Georgia