GSC Week Nine Preview & Picks
October 26th, 2022 4:00am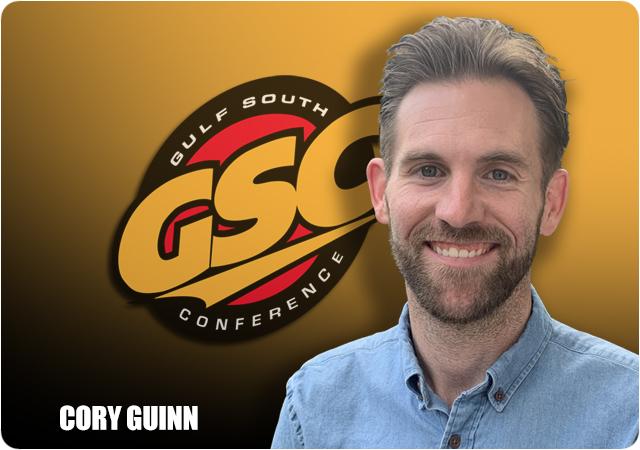 The list of teams in playoff contention within NCAA Division II Super Region Two has been released, featuring two Gulf South programs in Delta State and West Florida. In the grand scheme of things, these are the only two schools deserving of a spot in the region rankings to this point in the year and both squads have a legitimate case to make for being in consideration for the postseason. Both will look to make a statement this week, while perennial power Valdosta State is looking to right the ship during the course of a four-game losing streak.

Last Week's Results (home team in bold)
No. 7 Delta State 45, Shorter 10
North Greenville 34, West Alabama 33
No. 8 West Florida 45, Mississippi College 17
West Georgia 54, Valdosta State 17
Week Nine Schedule (all times Eastern)
Valdosta State at North Greenville*
Saturday, Oct. 29 at 3:00 PM | Tigerville, S.C. | Stats | Video
Valdosta State has now lost four in a row and the defensive struggles are a big reason why. The Blazers have surrendered an average of 51.8 points per game to opponents during its current losing streak. The offense is still keeping pace and leads the GSC in passing yards per game, albeit because they have been playing from behind for the last month. Ivory Durham continues to be a steadying force with 19 passing touchdowns and just five interceptions to go along with three scores on the ground, but the defense must get stops to give VSU more chances.
The Crusaders were finally on the right side of a closely contested game last week, relying on the leg of kicker Colin Kahru who was 5-for-6 on field goal attempts. Running back Corey Watkins was held in check for most of the game but came in clutch when it mattered most as he scored the game-winning touchdown with seven seconds left. The NGU defense allowed over 400 yards for the sixth time this year, but two forced turnovers including the team's 11th interception kept the offense in the hunt.
This will be a battle of two distressed defenses, so we could see some fireworks on the offensive end. The Crusaders are adept at forcing turnovers in the passing game, but the Blazers don't typically give the ball up easily. This will be a tight one in Tigerville, and the homecoming atmosphere may just provide the spark NGU needs.
My pick: North Greenville
West Alabama at No. 8 West Florida*
Saturday, Oct. 29 at 5:00 PM | Pensacola, Fla. | Audio | Stats | Video
West Alabama's defense continues to keep them within striking distance of victory, however, the offense still ranks last in the league in both points (21.4) and yards per game (377.6). Last week, the Tigers found a groove and totaled over 400 offensive yards behind three touchdown passes from Tucker Melton, but 11 penalties kept West Alabama from pulling away. The defensive line showed its strength once again with seven tackles for loss and rank among the country's best with an average of 8.4 stops in the backfield per game.
The Argos are the only team in the GSC to rank among the Top 3 in both total offense (473.0) and total defense (358.5), and all the pieces came together last week. UWF held Mississippi College's potent run attack to just 211 yards and forced two turnovers while totaling almost 500 yards of offense with six touchdowns. PeeWee Jarrett tossed three touchdowns, Ra'veion Hargrove and Shomari Mason each ran for over 130 yards and CJ Wilson scored three times on the ground for a West Florida offense scoring nearly 45 points per game.
Another strength vs. strength showdown between the Gulf South's top-scoring defense in West Alabama and the top-scoring offense in West Florida. As has been the case for much of the year, the Tigers just won't have enough offensive firepower to keep up as UWF pulls away in the second half.
My pick: West Florida
Shorter at West Georgia*
Saturday, Oct. 29 at 6:00 PM | Carrollton, Ga. | Stats | Video
Shorter has now lost six straight after starting the year 2-0 with a defense that has continued to struggle, albeit against some of the stronger offenses in the GSC over the last few weeks. The Hawks are giving up an average of 40.2 points per game in conference play and have forced just three turnovers to opponents. Quarterback Aeneas Dennis continues to be steady under center with 16 touchdowns to just three interceptions, but his low completion percentage (54.7%) is a concern.
Harrison Frost found his groove in last week's drubbing of Valdosta State, throwing for 337 yards and four touchdowns. Frost's performance perfectly complemented running back Jaxton Carson who ran for 175 yards and three scores, his fourth straight 100-yard rushing performance. Carson is 5th in all of NCAA Division II with 14 total touchdowns and should be foaming at the mouth to face a Shorter defense that is giving up over 230 yards per game on the ground.
The West Georgia offense will get going early and often in this one as I expect another 50-point outing from the Wolves at home.
My pick: West Georgia
No. 7 Delta State at Mississippi College*
Saturday, Oct. 29 at 7:00 PM | Clinton, Miss. | Audio | Stats | Video
Delta State's winning streak now sits at eight in a row and the Statesmen show no signs of slowing down. Patrick Shegog, a midseason addition to the Harlon Hill Trophy Watchlist, scored three more touchdowns (one passing and two rushing) while the defense pitched a first-half shutout and tallied six tackles for loss. The DSU is the only team to rank Top 3 among GSC schools in both points per game (43.4) and points allowed per game (20.6) as their average margin of victory is just below 23 points per contest.
For the first time all year, the Choctaws' run game was seemingly held in check last week and scored just twice on the ground. Marcus Williams still scored a touchdown and John Henry White had 102 passing yards on just five attempts, but this offense isn't built for shootouts. The MC defense will need to find a way to put pressure on the Delta State offense and disrupt the flow, but that doesn't seem likely for a unit that has just four sacks through eight games.
The Statesmen will no doubt be looking to solidify themselves as the top seed when the first official regional rankings come out next week, and a dominant win in this one would only add to their resume. The MC offense will do its best to control the clock but will struggle to keep things close if DSU gets ahead early.
My pick: Delta State