GSC Week Eleven Preview & Picks
November 9th, 2022 6:00am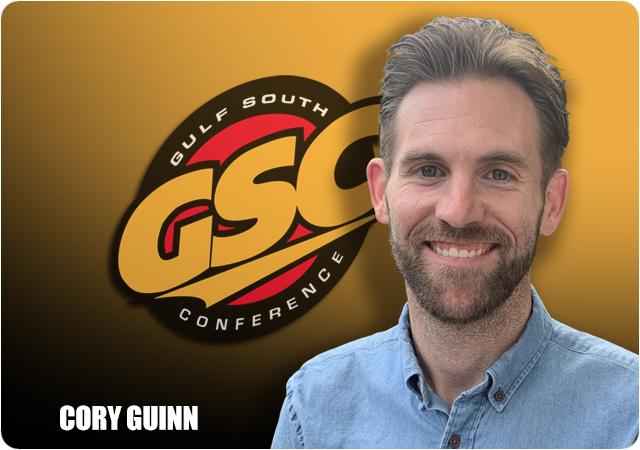 The final week of the regular season is upon us and three Gulf South teams are in the playoff hunt. West Florida and Delta State seem to be locked into a postseason berth among the elite in Super Region 2, while West Georgia needs a win and some good fortune outside of its control to gain a spot among the region's Top 7.

Last Week's Results (home team in bold)
Shorter 31, North Greenville 14
No. 24 West Georgia 52, No. 7 Delta State 42
West Alabama 38, Mississippi College 16
No. 8 West Florida 32, Valdosta State 31 (OT)
Week Eleven Schedule (all times Eastern)
No. 19 West Georgia at North Greenville*
Saturday, Nov. 12 at 12:30 PM | Tigerville, S.C. | Stats | Video
The Wolves still have a shot at the postseason if the stars align after a road win over previously undefeated Delta State last week. Harrison Frost put on a show with over 500 yards passing and four touchdowns while adding another on the ground. Jaxton Carson added a touchdown to his league-leading total of 18 as the offense is firing on all cylinders during the current four-game winning streak, scoring an average of 48.3 points per contest.
North Crusaders suffered a shocking defeat last week against Shorter despite 119 rushing yards from Corey Watkins. Run defense was again an Achilles heel for the Crusaders as the unit surrendered 217 yards and three scores on the ground, allowing Shorter to take advantage of three NGU turnovers and turn those miscues into 10 points.
West Georgia narrowly escaped Tigerville with a three-point win just under a month ago as Frost threw for over 400 yards and two scores, while Carson had two touchdowns of his own on the ground. The Wolves are rolling right now and should continue to do so as they push toward the postseason.
My pick: West Georgia
No. 7 West Florida at Mississippi College*
Saturday, Nov. 12 at 3:00 PM | Clinton, Miss. | Audio | Stats | Video
West Florida avoided an upset last weekend on the road, using a touchdown and subsequent two-point conversion in overtime to claim a one-point win over Valdosta State. The Argos completed a second-half comeback on the shoulders of Peewee Jarrett who threw for over 300 yards and tied a career-high with four touchdowns to go along with 121 rushing yards on just 17 attempts. UWF is now the top-ranked Gulf South program and remains in the conversation for a playoff spot among Super Region 2's elite.
The Mississippi College offense is one-sided and when teams key in on stopping the run, the Choctaws are unable to keep up through the air. Last week, MC had 226 yards on the ground but couldn't overcome a 17-6 halftime deficit. The defense surrendered over 300 yards on the ground to West Alabama in the loss, bringing the program's losing streak to three games and it doesn't look like that will turn around this week.
The Argos handled this one from start to finish in late October as Ra'Veion Hargrove and Shomari Mason each ran for over 130 yards and CJ Wilson scored three touchdowns on the ground. UWF's offense will continue to roll in this one and keep building momentum as the postseason draws near.
My pick: West Florida
West Alabama at No. 9 Delta State*
Saturday, Nov. 12 at 3:00 PM | Cleveland, Miss. | Stats | Video
The Statesmen suffered their first loss of the season as the defense's "bend don't break" style of play finally broke, giving up 52 points and 594 yards of offense to West Georgia at home. Patrick Shegog continues to shine, tossing four touchdowns and rushing for two more despite the loss.
West Alabama is vying for its seventh straight winning season, albeit with a tall task ahead of them. The Tigers will undoubtedly rely on one of the strongest defensive units in NCAA Division II as the Wolves give up just 20.2 points per contest and have amassed 25 sacks, limiting opponents to just 157.7 passing yards per game.
What a matchup for a season finale as the Gulf South's top-scoring offense squares off against the top-scoring defense. With the playoffs on the horizon, Delta State needs to remain focused on this week rather than looking ahead and suffering a second straight loss.
My pick: Delta State
Shorter at Valdosta State*
Saturday, Nov. 12 at 3:00 PM | Valdosta, Ga. | Stats | Video
Shorter came away with its first Gulf South Conference win since 2015 last week with a 17-point victory over North Greenville at home. The defense forced three turnovers as Harold Cook took over under center and threw for 200 yards and a touchdown. Justus Durrant had his first career 100-yard rushing game and scored on a 78-yard scamper in the first quarter as the Hawks never trailed in the contest.
Last week's overtime loss means that Valdosta State will have a losing record for the first time since the 1999 season and miss the playoffs for the first time since 2017. Nevertheless, quarterback Ivory Durham is a dual-threat stud, totaling over 3,000 yards (2,580 passing, 524 rushing) and 31 total touchdowns (26 passing, 5 rushing) to keep the Blazers among the best offenses in the League with 37.3 points per contest.
There is no doubt that the Blazers send their senior class out in style, even if it may not be the way they envisioned. This matchup was much closer than it should've been in late September, but I expect Durham to put on a show and the VSU offense to continue to soar.
My pick: Valdosta State