GSC Playoff Preview - First Round
November 17th, 2022 8:30am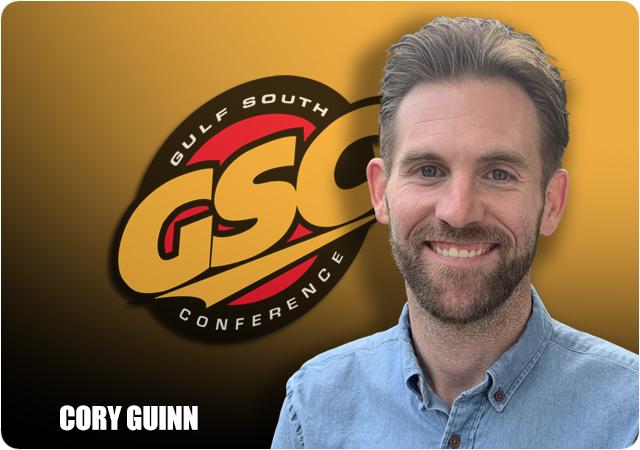 Here we go, boys and girls! The second season begins this Saturday and as usual, the Gulf South Conference has multiple teams competing in the postseason. Both West Florida and Delta State have a real chance to be the last program standing from Super Region 2, drawing favorable matchups in the first round and being battle-tested thanks to a rigorous conference schedule.
NCAA DII Playoff First Round (all times Eastern)
Fayetteville State (9-2, 7-1 CIAC) at No. 8 Delta State (10-1, 6-1 GSC)
Saturday, Nov. 19 at 2:00 PM | Cleveland, Miss. | Stats | Video
Fayetteville State's admission to the playoff bracket was a shock to many even after the Broncos won the CIAA Championship. Yes, the Broncos have just two losses and yes, the Broncos won the conference championship. But those two losses came against other playoff teams (Wingate and Virginia Union), while the wins weren't all that impressive considering the competition on the opposite sideline.
The Broncos average just 24.5 points and 284.2 yards per game, while the defense has held opponents to 14.1 points and 262.2 yards per contest. Don't let the defensive numbers fool you, aside from Virginia Union, Fayetteville State's conference foes averaged just a hair over 18 points per contest for the entirety of the 2022 season. The bright spot for FSU is a secondary that has 45 pass breakups and 12 interceptions.
The Statesmen rebounded from a late-season loss to end the regular season with a win and earn the No. 2 overall seed in Region 2. Delta State rattled off nine straight wins to open the 2022 campaign and finished the season averaging 41.2 points and 477.9 yards per game while the defense limited opponents to just under 24 points per contest.
Delta State's offense runs through signal caller Patrick Shegog who has accumulated over 3,100 yards of offense and 34 total touchdowns. Kory Gainwell has also scored 10 touchdowns on the ground, while Dohnte Meyers is the top target on the outside hauling in 57 receptions for 771 yards and seven touchdowns.
This one should be over after the opening half, if not the opening quarter. Delta State just has too much firepower for Fayetteville State to keep up with. The Statesmen will run away with this one and coast into the second round.
My pick: Delta State
Limestone (8-3, 7-2 SAC) vs No. 6 West Florida (9-1, 6-1 GSC)
Saturday, Nov. 19 at 2:00 PM | Pensacola, Fla. | Audio | Stats | Video
The Saints earned a surprise bid to the postseason after finishing fourth overall in the final South Atlantic Conference standings. Limestone has peaked at the right time, winning four straight to close out the regular season including a road win over SAC Champion Newberry in late October.
Limestone is averaging 36.2 points and 472.1 yards per contest, led by running back Tre Stewart's 1,411 rushing yards (7.9 yards per carry) and 17 total touchdowns (14 rushing, 3 receiving). The Saints do give up over 400 yards per game to their opponents, including nearly 200 yards per game on the ground, and are one of the most penalized teams in the region with an average of 8.5 miscues per contest.
West Florida is making its third straight appearance in the postseason and closed out the regular season with seven straight wins to claim a share of the Gulf South Regular Season title.
The Argos have one of the top offenses in the country, ranking 10th among NCAA Division II programs with 473.2 yards of total offense and seventh in rushing offense at 243.2 yards per game. The team's 43.8 points per game are fourth nationally. Quarterback Peewee Jarrett has made an immediate impact during his first season in Pensacola, throwing for 2,106 yards and 27 touchdowns while also rushing for 610 yards and five scores. Shomari Mason leads a balanced rushing attack with 893 yards and seven touchdowns and CJ Wilson has found the end zone 11 times on the ground.
Success is still relatively new to the Saints who have to face a seasoned program in West Florida that holds a 9-2 record in the playoffs. Jarrett, Mason, and the rest of the Argos offense will be too much for Limestone to handle in this one.
My pick: West Florida