GSC Preview 2019
August 23rd, 2019 12:00pm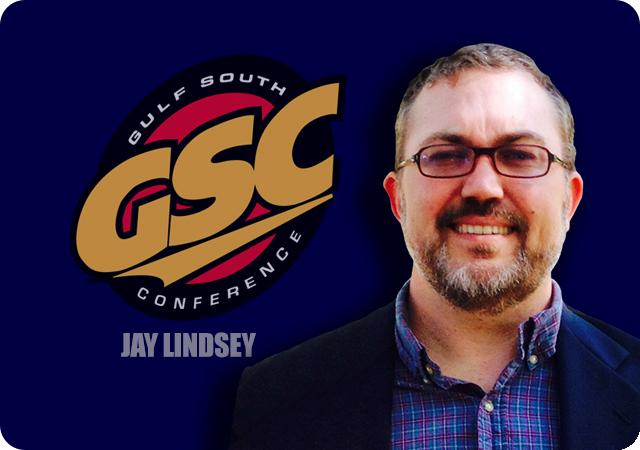 2019 Gulf South Conference Preview
Welcome to GSC Football - 2019
I'm here because our dear friend, passionate GSC football fan, and GSC beat writer Andy Davis has moved on to new adventures. Although he swears he will be logging in and talking smack with the best of them in the GSC forum this season, we all are going to miss his previews and reviews and especially his knowledge and thoughts about the game as a whole. We'll miss ya Andy. With big shoes to fill, I ask for your patience as I get up to speed. Feel free to contact me anytime.
Preseason Coaches' Poll
1. Valdosta State
2. West Georgia
3. West Alabama
4. West Florida
5. Florida Tech
6. Delta State
7. North Greenville
8, Mississippi College
9. Shorter

Preseason All-Conference
Offense
QB Rogan Wells VSU Jr.
RB Seth McGill VSU So.
RB Jamar Thomkins VSU So.
AP Detric Hawthorn MC Sr.
WR Kenny Benjamin VSU Jr.
WR Bayley Blanchard UWA Jr.
WR Lio'undre Gallimore VSU Jr.
WR Christian Saulsberry UWA Sr.
TE Qua Boyd UWA Sr.
OT Brandon Anderson UWA Sr.
OG Innis Claud V DSU Jr.
OC Call Dyer UWA Sr.
OG Adonis Sealey VSU Sr.
OT Samuel Antoine UWF Sr.
Defense
DL Jordan Jones UWA Sr.
DL Joseph Mazone VSU Sr.
DL Chad Price UWG Sr.
DL Eric Sadler DSU SR.
LB Trent Archie UWF Sr.
LB Andre Duncombe, Jr.. UWF Sr.
LB Jameon Gaskin VSU So.
LB Korie Rogers UWG Sr.
DB Tavarius Hutchinson UWA Sr.
DB John McClure FIT Sr.
DB Nehemiah Reddish SU Jr.
DB Turner Rotenberry MC Sr.
DB Aaron Watson NGU Jr.
Special Teams
PK Omar Cervantes UWG So.
P Sam Barge DSU So.
RS LaPerrion Perry UWG So.
UTL Pippin Davis VSU Jr.
2018's Uncontrollable Fire
The championship trophy found its way back home where it belongs courtesy of Valdosta State. I watched several Valdosta games this past season and the "Blazers" moniker was appropriate as the VSU offense singed every defense it saw.
Although the team lost a few pieces key to their championship, I'm not sure that flame is going to go out anytime soon. A big congrats and shout out to the entire VSU team on your championship.
Coaching Changes
Not long after winning the championship last year, Valdosta State lost the man largely responsible for designing their offense when Kerwin Bell left to go to South Florida. Valdosta quickly found a replacement in Gary Goff. Goff comes from Tiffin where he built that program from the ground up. Defensive coordinator Lee Stalker followed Goff from Tiffin as well.
North Greenville hired Brad Robbins from Charleston Southern and he will serve as their new offensive coordinator.
Other than that, there wasn't much activity at the other GSC schools this off season regarding coaching staff additions and departures. A few position coaches here and there, but all the head coaches and coordinators are coming back aside from one other. West Florida offensive coordinator Jammie Deese decided to leave UWF to return back home to North Carolina. As of now, Coach Pete Shinnick will call the plays this fall.
Big Time Players
It all starts with returning second-team All-America quarterback Rogan Wells from VSU. Wells got the short end of the stick on the Harlon Hill voting last year. I would not be shocked if Wells runs away with it, literally, in 2019. He threw for 3,075 yards, 38 touchdowns and only four picks for a 160 quarterback rating. He also ran for 732 yards and 11 touchdowns.
Bid bodied tight end Qua Boyd was also a second-team All-American in 2019. When healthy, he catches everything that is thrown in his direction. He caught 46 passes for 562 yards and seven touchdowns.
Aaron Watson, a junior cornerback from North Greenville, was a hawk for the ball last season for the Crusaders. Watson broke up eight passes, picked off six more, and recovered two fumbles.
Sophomore LaPerion Perry, a return specialist for West Georgia, will probably be making jaws drop again in 2019 with his burst of speed. He returned two kickoffs for touchdowns with a 34.2 average.
Others that need to be mentioned:
Evan Thompson – LB – Florida Tech
- Finished second on team in tackles. Smart. Quick. Good instincts.

Jamar Thompkins – RB – Valdosta State
- Tough with some sprinter speed.

Brandon Anderson – OL – West Alabama
- Started since his freshman year. Good hands and quick feet.

Omar Cervantes – K – West Georgia
- Strong leg. Accurate. Can punt too.

Tyler Pullum – QB - Shorter
- Strong leader. Tough. Smart.
Breck Ruddick – QB – Delta State
- Started every game in 2017. Injured game two of 2019. Hard runner.
Andre Duncombe Jr. – LB – West Florida
- Quick to the ball. Solid tackler. Mean as a killer shark.
Detric Hawthorn – QB – Mississippi College
- Option quarterback. Smart. Fast.
Team Previews
Valdosta State – Something's Burning
The Blazers are going to attempt the ultimate challenge after winning it all and that is repeating it all over again, but now with a new head coach and a bullseye on their back.
Led by Harlon Hill runner up quarterback Rogan Wells along with a host of other offensive stars, there really shouldn't be much of a drop off on the scoreboard and in the stat sheets. Besides Wells, guys like running back Jamar Thompkins and wide receiver Brian Saunds return on that side of the ball.
They did lose some key cogs on their offensive and defensive lines in Jeremy King and Iseoluwapo Jegede, but defensive lineman Joseph Mazone returns. Senior Ravarius Rivers should guide the secondary this year.
Their schedule is pretty brutal - at Albany State (7-4) then Ohio Dominican (9-2) comes in right after with UWA (8-4) after them. They do get UWF (6-5) and FIT (8-4) at home, but are on the road at the end of the year to UWG (10-2) who will be waiting for them.
Should be exciting to see how these Blazers deal with being in the spotlight at preseason #1 this season along with a tough schedule and new head coach. I'm betting that they will be in the thick of it and won't be shocked if they repeat history again.
Prediction: 12-2 and GSC Champs.
UWG – Pack of Wolves still trying to climb to the top
David Dean has slowly built this team back into a major program, not only in the GSC, but in D2. They were 10-0 going into the Peach Basket game last year where they lost to rival VSU and then lost their playoff game to Wingate, ending the season at 10-2.
But these Wolves are howling, chomping at the bit, sensing a championship scent in the air.
Willie Candler, returning junior quarterback, is primed and ready to go after throwing for 2,681 yards and 25 touchdowns to just four interceptions. Along with return specialist LaPerion Perry and some offensive newcomers, the offense should be running smooth, although they lost a great one in all-everything running back Devontae Jackson.
Defensive lineman Chad Price and linebacker Korie Rogers return as the key leaders of a defense that was stingy last year. This unit has a few pieces to replace, but overall, should continue to be stout.
All-GSC kicker Omar Cervantes is also back.
Their toughest games will be Albany State (7-4) at home, at FIT (8-4), UWF (6-5) for homecoming, at UWA (8-4), and then the Peach Basket Party to top it off with VSU (14-0) coming to town.
Prediction: 11-2
UWA – Tigers growling mad after not meeting expectations
The Tigers from Livingston Land were picked to repeat as GSC champs last year. Unfortunately, VSU came to town that 3rd game of the season and burned their house down. But Brett Gilliland is a fighter and his team reflects his personality. They fought back, scratched and clawed their way into the playoffs by season's end.
Although they lose steady and talented quarterback Harry Satterwhite and phenomenal linebacker Terry Samuel, they return 18 total starters including NFL prospect Qua Boyd along with their entire offensive line.
Most of the defense is back, led by defensive end Jordan Jones and defensive back Tavarious Hutchinson.
Big legged punter Zach Gaines is also back.
West Alabama just needs to find a quarterback, running back, some depth on both sides of the line, and some help in the secondary and they should not only surpass their 8-4 mark from last year, but compete for the GSC crown.
The schedule isn't easy. They play at Tusculum (5-5) and at VSU (14-0), at home against Tuskegee (5-5 and led by former UWA great Willie Slater) and UWG (10-2), at FIT (8-4) and at UWF (6-5).
Prediction: 9-3
UWF – Argos trying to find that buried treasure of rings on the beach
After the Argos, who are only in their fourth year of having football as a sport, were defeated in the 2017 D2 Title game, they came into 2018 having made believers out of almost everybody that they were the team to beat in D2 in 2018. Unfortunately, quarterback Mike Beaudry got injured and was replaced by Sam Vaughan. Vaughan played played pretty darn good, but along with other injuries, the disappointing season ended at 6-5, including a loss to in state rival FIT.
Now that Beaudry has transferred to UConn, the quarterback job is either Vaughan's or newcomer JC Robles from Colorado State. Whoever comes out on top, they will have a very talented group of offensive skill players to give the ball to and some veteran linemen for protection. Sam Antoine comes back at tackle and will lead that group into 2018.
Running back is an issue since Chris Schwarz has departed. The whole team had only seven rushing touchdowns last year so that needs to improve. Veteran wide receivers Tate Lehtio and Ka'Ron Ashley return although dependable Ismel Morrow has graduated.
Key Losses on defense are lineman Gavin Burford, linebacker Jonathon Coleman, and longtime leader in the secondary, Marvin Conley. The defense will be led by linebackers Martes Wheeler, Andre Duncombe, Jr., and Trent Archie - are probably the best linebacking group in the GSC, if not D2.
Austin Williams returns at kicker.
The Argos play at Carson-Newman (7-4), at UWG (10-2), at FIT (8-4), at VSU (14-0) and UWA (8-4) at home to end the regular season.
Prediction: 7-3
FIT – Panthers looking to claw their way into the mix
Steve Englehart is looking to take the next step after making the playoffs in 2018. Finishing with a 8-4 record last year, he has some pieces to perhaps do exactly that in 2019.
As with any football team it starts at quarterback and the Panthers have returning starter Trent Chmelik back after throwing for 2,664 yards, 21 touchdowns and 12 interceptions. He will need to decrease that interception number if they expect to compete for a championship.
They do lose some key players in receiver Romell Guerrier and running back Antwuan Haynes, but look for newcomer tight end Max Linder (Middle Tennesse State), receiver Damien McGhee (Presbyterian), and big offensive lineman John Mays (Coastal Carolina) to contribute and potentially start.
The defense lost GSC Player of the Year JT Hassell who took his linebacker talents to the NFL. It also lost defensive lineman Adonis Davis who was a wrecking crew behind the line of scrimmage. Defensive back John McClure will be leading the defense this year, but look out for defensive tackle Braxton Larmond to help be cog in the middle of that defense.
Florida Tech needs some guys to step up at linebacker.
The schedule starts the Panthers off as Road warriors with three straight, then UWG (10-2) comes to town. Tech then travels to VSU (14-0) with UWF (6-5) and UWA (8-4) closing out the main home games.
Prediction: 8-3
DSU – Okra is still searching for that fight from past years
The Statesmen were disappointing - finishing 2-8 following a 9-4 season in 2017. So Todd Cooley spent the offseason looking for leaders that will get them back on track as one of the storied programs in the GSC and D2.
A lot of football coaches believe it starts in the trenches and the Statesmen have a good one in guard Innis Claud V.
Behind Claud will be returning quarterback Patrick Shegog. He will need to improve in his passing efficiency some, but is a heck of a running quarterback. Quarterback Breck Ruddick is coming back from injury and will be in the mix very game of 2017 and two games last year.
While running back Kelon Wilson returns in the backfield, the wide receiver production needs to improve.
On defense, lineman Eric Sadler leads the group which has to get better after ending the season sixth in total defense in the GSC. There were some key losses on defense – defensive back Darren Gardenhire, defensive lineman Tramond Lofton, linebacker Ovenson Cledanord, and linebacker Chandler Ector. Look for a host of junior college transfers and some possible high school signees to pitch in on defense this year.
Schedule wise, Tusculum (5-5) comes into town followed by a tremendous road game with Grand Valley (10-2). They get FIT (8-4), VSU (14-0), UWA (8-4), and UWG (10-2). Those were the top four teams in the GSC last year and they get them at home so that is good news.
It still might be a rebuilding year though for the mighty Statesmen.
Prediction: 4-6
NGU – Will the Crusaders charge into the spotlight in 2019?
North Greenville had some close losses last year, losing to UNA by three while also pulling off a surprising win over UWA by four. Unfortunately, they ended the season at 4-6, but I saw them play a few times and they were a tough ball club.
They need a little more talent on their team and if that happens, watch out! This could be that year for them.
Speaking of talent, how about the signing of UNC transfer QB, Logan Byrd, a former four-star player? At 6'3" 230, he could be that type of talent that could take UNG to the next level. I think he is an ultimate game changer, and has my vote for the #1 top newcomer to the GSC this year.
The offense, however, will have to replace second-team All-GSC receiver Demajiay Rooks.
The defense lost first-team All-GSC lineman Seth Laughter, but returns preseason all-conference defensive back Aaron Watson who should lead another tough defense in 2019. The defense will need some players to step up and create more turnovers.
The Crusaders have to travel to FCS opponent Western Carolina (3-8) and then they travel to UWA (8-4), but return home for a matchup against UWG (10-2). Two weeks later, they host VSU (14-0) as their homecoming opponent (not sure who made that decision) and close the regular season at home against FIT (8-4). The good news is several of the top GSC teams are in Tigerville.
It will be a tremendous challenge for sixth-year coach Jeff Farrington.
Prediction: 5-5
Mississippi College – GSC's Oldest National Champions
Coach John Bland is trying to build a championship program again in Clinton. The Choctaws won the championship in 1989 but were later stripped of the title. So they are the oldest national championship team, although unrecognized, from teams still in the Gulf South Conference. In the days of old they were churning NFL players out left and right and winning championships.
It has been tough though for this program ever since its return back to the GSC a few years ago.
Luckily, Bland's option offense is very tough to stop and had VSU sweating for a few moments last year before succumbing to the Blazers.
That option offense starts with electrifying quarterback Detric Hawthorn, who reminds me of the great Tony Rice from Notre Dame. He was a first team All-GSC pick in 2018.
They will have to replace second team All-GSC running back Tiberias Lampkin, but do return bulldozing guard Cordell Birge, who should pave the way in this option attack. Look for newcomer Jordan Wright, a transfer from Louisiana-Lafayette, to make some noise at running back.
The Choctaws have to get better on defense and it will begin with pre-season All-GSC pick Turner Rotenberry, a defensive back. Besides Rotenberry, Elijah Rogers is back with four interceptions so the secondary should be the ultimate strength on this defense to start the season.
The defense will need to be better at getting to the quarterback and making plays behind the line of scrimmage.
After a 3-7 season, Bland is expecting to see improvement in 2019. The Choctaws will play a strong FCS opponent in Alcorn State (9-4) and then has back-to-back home games against Albany State (7-4) and UNG (4-6). Three of the four playoff teams from the GSC are away games,unfortunately.
Prediction: 2-8
Shorter - Hawks flying low, off of radar, and so they could surprise
The Hawks are desperate for a win after going 0-11 last year, but Zach Morrison has enough positive energy to make the Energizer Bunny jealous. Success usually follows energy like that.
Taking a peek at the Hawk offense for 2019 - no returning All-GSC players coming back. But returning quarterback Tyler Pullum will more than likely lead the offense again and they should be improved with another year under Morrison.
Pre-season all conference defensive back Nehemiah Redding returns and will lead a defense that has to get better in the trenches, at linebacker, and in pass coverage - so basically everywhere.
I still see this year as a building year for this program. Don't be surprised to see a lot of incoming freshmen get playing time.
The schedule starts off brutal with FCS East Tennessee State, at Fort Valley (2-8), VSU (14-0) at home, UWG (10-2) and UWA (8-4) on the road, and end at FIT(8-4).
Prediction: 2-9