GSC Review of Week One
September 9th, 2019 12:37am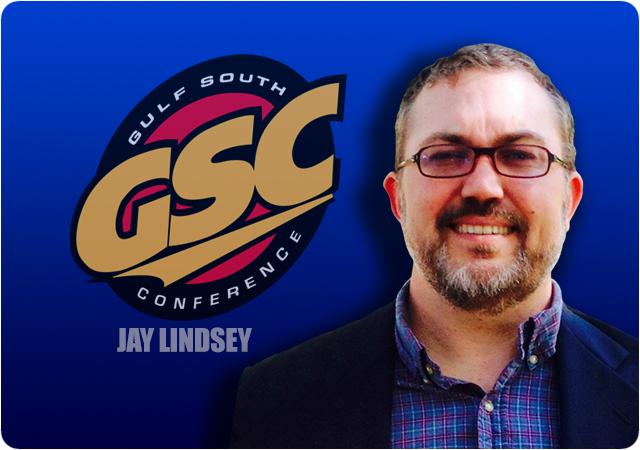 GSC Football Week in Review – Week 1
Scores & Analysis
(L) West Florida (0-1, 0-0 GSC) – 13
(W) Carson-Newman (1-0, 0-0 SAC) – 20
Thursday, September 5 at Jefferson City, TN
West Florida's loss to Carson-Newman this past Thursday night definitely showed that West Florida has some work to do if they hope to compete for the GSC and make the playoffs. For those expecting to see a version similar to that 2017 National Championship runner up West Florida team, it must have been disappointing, but the bright side is that it is only the first game of a long season and coach Pete Shinnick I do believe will get some things fixed. Let's also don't take any credit away from Carson-Newman. Mike Turner has them looking really good to open up the season and if they keep playing that way, they will definitely be a force in the SAC and will be vying for a playoff spot. Although Carson-Newman is a run option team, West Florida defense allowed 334 yards and will have to bring that number down in order to get better on that side of the ball. Carson-Newman ran up and down the field for the most part and if they were stopped, it was typically on a fumble, which they only lost one. Another thing was 3rd down conversions which they allowed 8 of 15. West Florida, offensively, has to do a better job providing protection for the QB. The West Florida offensive line allowed 4 sacks and 8 tackle for a loss. The running backs have to also improve their yards per carry when they get the opportunity from the 2.5 it was the other night. J.C. Robles started the first two possessions, but Austin Reed played the rest of the game. He ended with completing 15 of 29 for 194 yards and 1 touchdown and 1 interception, but again was sacked twice, and Robles was sacked twice also. Reed was the lead rusher as well with 33 yards. Anthony Johnson had 4 carries for 24 yards, but that was it. West Florida needs to try and give Johnson more touches I think for them to be more successful and take some pressure off of Reed. Wide receiver Tate Lehtio was everywhere catching 7 passes for 79 yards and 1 touchdown. Defensively, Chanler Ferguson led in tackles with 8, and preseason GSC linebacker Andre Duncombe lived up to his billing by collecting 7 tackles with 3 tackles for losses and 1 forced fumble. West Florida punter Dawson Hamlin had a 44.2 average on 5 punts. No West Florida field goals were attempted. Tough environment for anyone, yet West Florida was in this game the entire way and you wouldn't have thought that by looking at Carson-Newman's total rushing yards, so that is something coach Shinnick can remind his team when preparing for next week's foe.
(L) Tusculum (0-1, 0-0 SAC) – 10
(W) Delta State (1-0, 0-0 GSC) – 24
Thursday, September 5 at Cleveland, MS
Tusculum visited Delta State in the delta this past Thursday and everyone was looking to see if the old Delta State is back or at least signs of the old Delta State and with a convincing 24-10 victory, it looks like the old Delta State might actually be back and become a major player as it once was in the GSC. This win also kicked off the 50th year of Delta State football, so it definitely was fitting. Delta State was led offensively by returning quarterback Patrick Shegog who was 15 of 28 for 165 yards, 2 touchdowns and no interceptions. Delta State also ran the ball for 130 yards against Tusculum's 81 yards and was led in that department by Rico Owens, II with 69 yards on 7 carries for a 9.9 yard average and 1 touchdown. Delta State's receiving corps was led by Leon Green with 4 receptions and Jalen Browder who had 3 for 54 yards and 1 touchdown. On defense, linebacker Vada King, GSC defensive player of the week, led with 13 tackles with 2 for losses. Junior Faulk had 2 picks to go along with that. Tusculum's great running back Jordan Shippy was also held for a paltry 2.9 yard average. The defense for Delta State also blocked a punt during the game by Vincent Wilkerson. Overall, it was a good solid out of conference win by Delta State. They need to work on offensive productivity a little more with total yards only at 295, but the way their defense is playing, it might be enough.
(L) Newberry (0-1, 0-0 SAC) – 07
(W) North Greenville (1-0, 0-0 GSC) – 17
Thursday, September 5 at Tigerville, SC
North Greenville took on a Newberry team which they had not beaten since 2012. It was a tough, hard-nosed defensive ball game, so if you love those type, you would have loved this slobber knocker. With assistance from North Greenville's GSC Freshman of the Week in Dre' Williams, they were able to run the ball consistently with 241 yards, 113 of those by Williams. Quarterback London Jonson for North Greenville managed the game very well, throwing for 129 yards on 8 of 14 attempts and 1 touchdown with no picks. Defense was the name of the game though for the most part and North Greenville, always having been a touch defensive ball club under Coach Jeff Farrington, did not disappoint the fans again this past weekend. They held Newberry to 287 total yards, with only 112 rushing led by North Greenville preseason All-GSC defensive back Aaron Watson who had 1 interception. Need to work on the penalties though. North Greenville had 12 for 110 yards. They have got to clean that up in order to compete for a championship. Other notables on defense for North Greenville was Chauncey Haney who had 9 tackles, 1.5 sacks and 1.5 tackles for loss and Cameron Payne who led in tackles with 10. If they can clean up the penalties, improve in the passing game, there is no reason why this can't be a playoff team at the end of the year.
(W) #15 West Georgia (1-0, 0-0 GSC) – 37
(L) Catawba (0-1, 0-0 SAC) – 09
Saturday, September 7 at Salisbury, NC
The #14 West Georgia Wolves howled a plenty in North Carolina Saturday night against Catawba and might have just taken over that state. Quarterback Willie Candler did some howling of his own as he completed 22 of 34 passes for 220 yards. Running back Christian Royalston, who started the game, had 4 carries for 21 yards until he got injured and didn't return, which made way for Eric Swinney, an Ole Miss transfer, who gained 62 yards on 3 carries and 1 touchdown, which shows the talent this young man has for coach David Dean. John Hurst was clutch at wide receiver with 8 catches for 81 yards. Defensively, Clemson transfer, Korie Rogers had 6 tackles, 2 for losses. West Georgia offense ended with a yard shy of 400 at 399 yards, 179 of them on the ground with 4 touchdowns. Very balanced and efficient. The defense was a championship caliber defense going into the game and they showed it. They held Catawba to 248 total yards, only 92 were in the air. The only thing I came away with as far as improvement goes is perhaps some better special teams play in punting and kicking game, along with more sack production by the defensive line. Other than that, if they can stay healthy, the sky is the limit. I feel a brawl full of tension and peaches looming in the distance, but as they say, one game at a time.
(L) Limestone (0-1, 0-0 SAC) – 18
(W) #25 West Alabama (1-0, 0-0 GSC) – 35
Saturday, September 7 at Livingston, AL
It might have looked sloppy at times, but overall, as coach Brett Gilliland says "The biggest thing is we won" and he is right. West Alabama offensively looked like grease lightning at times, and then others, stuck in a pile of grease, but it's the first game and a new quarterback. Jack McDaniels, a transfer from Delaware State, looked impressive. He was 21 of 37 for 279 yards and 3 touchdowns and no picks. His favorite targets were wide receiver's Bayley Blanchard with 5 catches for 81 yards and 2 touchdowns and Tyriq Martin with 5 for 47 yards and 1 score. The running game definitely helped with Derrick Underwood toting the pigskin 14 times for 69 yards and 2 scores, and James Smith along with bruiser Demetrius Battle tallying 15 carries for 79 yards combined. Defensively, West Alabama was led by defensive back Jordan Graddy who had 9 tackles, 1 for loss, and pass break up. Preseason GSC selection defensive end Jordan Jones had 1 sack along with a forced fumble to assist the defense. Special Teams player of the week was All-GSC punter Zach Gaines who boomed the ball for a 47.6 average on 10 kicks. Several things to improve on though. First, penalties have got to come down. West Alabama had 8 for 152 yards which is never good and shows a lack of self-discipline on the field. I saw a secondary that allowed 324 yards also against a good team, but compared to the likes of the top half teams in the GSC, nowhere near as talented, so the secondary is going to have to get challenged by the coaches if they expect to rise any higher than 3rd in the GSC. Another puzzling observation was my surprise that the offensive game plan did not have potential future NFL player Qua Boyd in it more frequently. I believe he was targeted only 4 times for 3 catches and 54 yards. I know he was double teamed once, but you have got to get the ball to your best player. Time will tell if they can improve.
(L) Mississippi College (0-1, 0-0 GSC) – 07
(W) Alcorn State (1-1, 0-0 FCS-SWAC) – 45
Saturday, September 7 at Lorman, MS
The bad news is Mississippi College opened up the season with a 45-7 loss. The good news it is that it was to FCS and defending SWAC champions, Alcorn State. DeAnte' Smith-Moore led the offense with a perfect 3 of 3 passing for 68 yards and 1 touchdown. Preseason GSC pick Detric Hawthorn was 2 of 5 for 57 yards, and also rushed for 26, which he led in that department. Wide receiver Rondell Cole had 2 catches for 49 yards and a score. Defensively, Jaylen Hassell led the team in tackles with 6 and Turner Rotenberry had 3 tackles with 1 for a loss. Punting was 37.4 yards average and 1 field goal was attempted at 42 yards, but missed. Mississippi College went into this game over matched by a more talented and upper level divisional team, so that answers a lot of questions right there, still, the offense needs to work more on yards per average which was 2.9 and stop the run, which they allowed 324 yards for a 7.5 average. Turnovers did not help either with 2 fumbles during the game. A lot of things to work and improve on, as well as this was a good measuring stick to let the coaches and players at Mississippi College know where they are at and where they want to get to this season and in the future.
(W) #1 Valdosta State (1-0, 0-0 GSC) – 38
(L) Albany State (0-1, 0-0 SIAC) – 03
Saturday, September 7 at Albany, GA
Valdosta State took a little bit of a drive down to Albany State this weekend to start their defense of their National Championship crown. They not only defended it, but they looked really good and sent a message to all of division 2 that they haven't lost anything from last year. New coach, no problem. New defensive players, no problem. New coordinators, no problem. Led by GSC offensive player of the week, quarterback Rogan Wells, the offense chalked up 426 total yards, 22 first downs, with 246 in passing and 180 in rushing. Not a bad production at all. Seth McGill, Jamar Thompkins, Wells and Quahlin Patterson all produced heavy chunks of yardage about equally to obtain that 180 in rushing. Wells was 23 of 26 for 215 yards and 2 scores and not sacked at all. He also ran for a 10 yard average. Talk about efficient, which is exactly what he told me in my interview with him this week that he wanted to work and improve on. I think he is on the right track. The 'Black Swarm' defense swarmed all over Albany State as if they were on fire. Led by Nick Moss with 9 tackles, and Cory Roberts and Alex Brown with 1 pick each, they held Albany State to 7 points, 174 yards rushing, and 66 yards passing. They are going to need to work on their run defense a little more, but again, they created 2 turnovers and more importantly, kept Albany State out of the end zone. I see this team getting better every week and staying on top of that mountain unless a bigger dog comes and drags them off of it, which I might have to see it to believe it.
(L) Shorter (0-1, 0-0 GSC) – 10
(W) East Tennessee State (1-1, 0-0 FCS-SOCON) – 48
Saturday, September 7 at Johnson City, TN
Shorter seems to have the toughest schedule every year. They definitely aren't scared to play anyone, and it showed as they flew into Tennessee to take on FCS opponent East Tennessee State Saturday night. Shorter scored 1 touchdown when Aeneas Dennis threw to John Dietl for 8 yards. Along with a 36 yard field goal by Nicholas Pope, that was all the offense could sputter. The defense wasn't able to do much better. They allowed for a pretty balanced attack by East Tennessee State with them gaining 248 yards on the ground and 243 in the air for 491 total yards to Shorter's 163 yards total, 62 on the ground and 101 in the air. Shorter had 1 turnover, but kept penalties pretty low. Xavier Robinson led all of Shorter's defense with 11 tackles, 1.5 of those for a loss. Nehemiah Reddish had 7 tackles and Jeff Brewer had 1 pick. Similar to Mississippi College, Shorter does not quite have the talent to compete with FCS teams yet, and so it will be good for them once they can get back on the field against division 2 teams, and I still believe they will pull out a win this year, at least until I am proven wrong.
(W) Florida Tech (1-0, 0-0 GSC) – 23
(L) Savannah State (0-1, 0-0 SIAC) – 22
Sunday, September 8 at Savannah, GA
This game was supposed to be on Saturday, but due to Hurricane Dorian, it was moved to Sunday. I was not able to pick it up at all due to technical difficulties, but it sounded like it was another tough game which went down to the wire. Quarterback Trent Chmelik had a heck of a game with 16 completions on 26 attempts for 331 yards and 2 scores. Wide receiver Miles Kelly had 5 catches for 143 yards and talented tight end Max Linder had 2 for 62 yards and a score. Preseason GSC selection John McClure led the defense with 13 tackles and 1 for a loss. Thierry Lafortune had 6 tackles, 2 for losses and a sack. Tyrone Cromwell had 1 pick in the secondary. This game took a 16-9 lead in the 4th quarter by Florida Tech, but then allowed Savannah State to come back with 14 seconds left. Savannah State could have kicked the extra point to tie it up at 23 and go to overtime, but they decided for the 2 point conversion and was stuffed by safety Daniel Welch. I know a lot of people are saying the coach for Savannah State should have kicked it, but personally I like that go for it mentality. It stinks when it doesn't work though, but I still like it. Offense looks really good led by Chemlik. Florida Tech ended with 130 yards rushing and 331 passing for 461. They held Savannah State to 246 rushing and 23 passing which is 269 total yardage. Need to work on the run defense more, but it was a great non-conference win, on the road, and led to a last minute stop by the defense. You couldn't ask for any better. If that run defense improves, watch out GSC, Florida Tech might make some waves, and some big kahuna type waves.
GSC Weekly Awards
Offensive Player of the Week
Valdosta State quarterback and Week 1 spotlight player of the week, Rogan Wells, won his 7th GSC Weekly Honor in his career. His stats were very impressive this past weekend and showed everyone he is just cooking cheese grits as usual by completing 23 of 26 passes for 215 yards and 2 touchdowns. Oh, and he also ran 5 times for 50 yards for a measly 10 yard per carry average. No rust on this Harlon Hill candidate.
Defensive Player of the Week
Delta State linebacker, Vada King, won GSC defensive player of the year and was all over the place. He smothered Tusculum like you would hash browns at a Waffle House, along with his other Delta State 'gang green' defensive teammates. Mr. King collected 13 tackles with 10 of those being solo's and 2 tackle for losses. The first of what I am predicting to be many weekly honors for this young man.
Special Teams Player of the Week
West Alabama punter, Zach Gaines, showed up and showed out with his NFL type leg this past Saturday night against Limestone. He punted 10 times and averaged a whopping 46.7 yards per punt. He had 3 over the 50 yard mark and placed 4 of those bad boys inside the opponent's 20 yard line. This veteran All-GSC performer is working his way towards All-American honors if he keeps this up.
Freshman of the Week
The fab freshman running back from North Greenville, Dre' Williams, ran for 113 yards on only 8 carries in a win against Newberry, along with 1 touchdown. His longest was 86 yards, and I'm not sure he has stopped running yet. I know he is probably giving some gray hair to some GSC defensive coordinators though about right now. Dre' just also happens to lead the GSC after week 1 in rushing and was the only running back in the league that broke the century mark.
Other GSC student athletes that got some notice this past week:
Offense
Aeneas Dennis from Shorter
Jack McDaniels from West Alabama
Chauncey Williams from West Georgia
Defense
Chauncy Hainey from North Greenville
Jordan Graddy from West Alabama
Cory Roberts from Valdosta State
Terrance Snelli from Shorter
Special Teams
Dawson Hamlin from West Florida
Jay Hawthorne from Valdosta State
Brett Bardenwer from Shorter
Freshmen
Austin Reed from West Florida
Nasier Currie-Sadler from West Georgia
Rondell Cole from Mississippi College
Ahmad Williams from Valdosta State
Xavier Robinson from Shorter