GSC National Championship Game Preview
December 20th, 2019 2:15am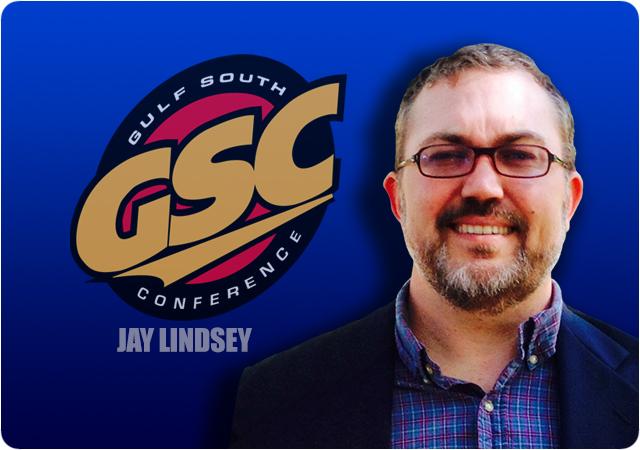 NCAA D2 National Championship Game
GSC vs NSIC
#19 West Florida (12-2, 7-1 GSC) vs #3 Minnesota State (14-0, 11-0 NSIC)
When: Saturday, December 21st at 3:00 P.M., ET.
Where: Mckinney, TX
Series: First Meeting
Last Matchup: First Meeting
Minnesota State Radio: https://tunein.com/radio/The-Fan-Mankato-1230-s26697/
West Florida Radio: http://espnpensacola.com/category/uwf/
Video: ESPNU https://www.espn.com/watch/schedule
West Florida Offense: Everyone around D2 probably knows by now how West Florida likes to do things on offense and that is they love to throw the ball around everywhere, and they have 5 talented speedsters to do it, along with a great freshman quarterback in Austin Reed. The running game is by committee, but they are talented. The offensive line is big and nasty, and great at opening up seams for the running game, but more importantly, pass protecting for their quarterback, and if by some chance pass protection does break down, Reed has the wheels to make things happen and escape the pocket in order to prolong the play. High powered and electrifying. I don't see West Florida changing anything up offensively. As the saying goes, they are going to dance with the one who brought you here.
Minnesota State Defense: Minnesota State is bringing in the #1 defense in all of D2 with allowing only 247 yards a game. Impressive, and I don't care what level of football you play on. They have garnered 47 sacks this season along with 22 interceptions. They are led by Zach Robertson with 73 tackles and 13.5 tackle for losses, Brayden Thomas with 19.5 tackles for losses and 11 sacks, and Cole Schroedermeier with five picks and Cade Johnson with 4 more picks, and a handful of defensive players with two or more picks. Lots of productivity that comes from this defense. They will have a tall order for their secondary in covering the fab five for West Florida. If they can find a way to cover and rush West Florida's quarterback, without him getting out of the pocket, then they may have a chance to slow them down. No one has been able to do it lately though. A heavy dose of running the ball on offense might be the only way.
Minnesota State Offense: Speaking of a heavy dose of running the ball on offense, Minnesota State is #4 in the country in rushing with an average of 293 yards per game. They are led by Nate Gunn who has rushed for 1611 yards and 29 touchdowns this year. They also have several other backs that are pretty darn good as well. I think their game plan is going to be simple also. Run The Darn Ball. They have that typical Midwestern size offensive line that has pushed everybody around, but West Florida has some big and fast defensive lineman that can play, so this will be a curious matchup. Ian Bush comes to mind immediately as far as seeing how he plays against that huge Minnesota State line.
West Florida Defense: I already mentioned Ian Bush, but there are a slew of others, Andre Duncombe, Gail Laurent, Trent Archie, and many others that can flat out play on defense. Only 13 interceptions for the season, but I don't see Minnesota State trying to throw too much against West Florida. If West Florida stacks the box, and stops the run and forces Minnesota State to try and pass on them, I think game is over, and this is exactly what I see happening and what I expect to happen. If West Florida's defensive line was small and quick, I might would lean towards Minnesota State, but they are big and quick, and just as nasty if not more so than Minnesota State's offensive line.
Special Teams: West Florida's punter, Dawson Hamlin, is a star in the making. He is averaging almost 44 yards per punt and has 21 inside the 20 yard line. Kicker Austin Williams has struggled some during the regular season, but he has stepped it up some during this playoff run. He is 9 of 18 with a longest of 37. Minnesota State has used two kickers this year, Luke Williams who is 5-7 with a longest of 40 and Ashton Garner who is 10-12 with a longest of 43. Both are very solid. Not so solid in the punting game, but they haven't had to punt that much. They have used three punters who are averaging a combined total of 32.7 yards.
Final Analysis: Both teams have been to the National Championship game once before. Minnesota State went in 2013 and lost 13-0 to CSU-Pueblo and West Florida went in only their 2nd year of football in 2017 and lost to Texas A&M-Commerce 37-27. Both coaches, Todd Hoffner for Minnesota State, and Pete Shinnick for West Florida, are excellent at not only leading their programs the right way, but excellent at preparing their teams for big games and calling great plays during crunch time. I think this game will be smash mouth versus speed, and I think West Florida will have too much of it. If it was played in Minnesota, I probably would take Minnesota State, but it's being played in Mckinney, Texas where temperature is predicted to be cloudy and 51, which we'll be about the same temperature as it is in Pensacola. Reminder that the key matchups to look for I think are Minnesota State's OL versus West Florida's front seven and West Florida's WR's versus Minnesota State's secondary. I'm hoping both teams play with class and make this a great game for everyone to watch.
Prediction: West Florida 24 Minnesota State 13
All questions and comments can be sent to me at [email protected] . Also, feel free to connect with me on twitter at @jc071172_jay.