GSC Playoff Preview Round Four
December 12th, 2019 3:15am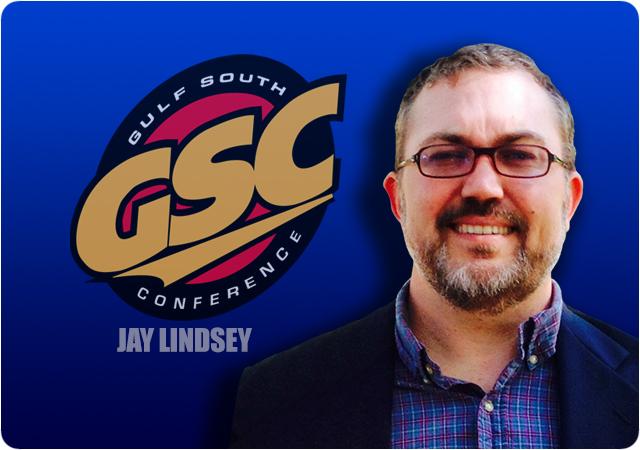 GSC Preview SR2 Playoff
Round 4
#19 West Florida (11-2, 7-1 GSC) at #2 Ferris State (12-0, 8-0 GLIAC)
When: Saturday, December 14th at 3:30 P.M., ET.
Where: Big Rapids, MI
Series: First Meeting
Last Matchup: First Meeting
GLIAC Weekly Preview Podcast: https://www.d2football.com/gliac-weekly/
Live Stats: https://www.ferrisstatebulldogs.com/sports/fball/2019-20/boxscores/20191214_xwj8.xml
Ferris State Radio: https://portal.stretchinternet.com/ferris/
West Florida Radio: http://espnpensacola.com/category/uwf/
Video: ESPN3 https://www.espn.com/watch/player?id=891e28fb-328b-4f6b-9e79-7d104bfdba63
Heck yeah, it's Go Time: We are at the next step to get to that final step which is that all elusive and grand accomplishment of playing for the National Championship y'all, and boy do we have a humdinger for you. We have the mighty Ferris State Bulldogs versus the West Florida Argonauts, North versus South, Lakes versus Gulf, Cold versus Hot, Ice fishing versus Blue Marlin fishing and there is probably a hundred other names you could come up with comparing both teams in this matchup, so let's get to it.
Who on earth was that?: If Ferris State's Quarterback Jayru Campbell wasn't out, I would make this about him versus West Florida's defense, but since he is out, I will go to what I think is the next best matchup. I truly believe it will come down to West Florida's 'Argo try and cover me' group of wide receivers versus Ferris State's defensive secondary. Man, what a matchup this is. You have for West Florida Tate Lehtio, Quentin Randolph, Rodney Coates, Ka'Ron Ashley and Kevin Grant, all with 300 yards or more receiving for the year. On the flip side, you have James Ceasar with six interceptions, Alex Thomas with five interceptions, a slew of others with one or two picks each, and a ton of players that have created lots of pass breakups back there in that very opportunistic secondary. Should be fun to watch, but look for Tate Lehtio and Quentin Randolph to be covered by either James Ceasar or Alex Thomas and see what kind of cushion they give to both of them and then relax, sit back, and enjoy the show. I'll be watching like a Labrador retriever eyeing a lame duck, as well as sipping on some homemade wine.
There is no 'I' in team: Everyone always talks about the trenches and that is no different in this in game, but I think it will be more important on keeping an eye out on each end of the line when Ferris State has the ball They really like running and have had a huge amount of success this year running the ball with 263 yards on the ground, and they like doing it off tackle. Can West Florida stop it will be the question? Ian Bush leads the middle of that big defensive line where they are all averaging about 300 plus pounds, but man are they quick. I know Ferris State has that Michigan Wolverine style offensive line where everyone looks like giants, but are they going to be quick enough to get out and set that edge up when pulling. Again, we will see and I think it will be an important key to this game because it will determine how long Ferris State on offense will be on the field keeping the West Florida pass happy offense off of it.
The Coaches: Coach Tony Annese is in his 8th year at Ferris State he has really taken this program literally to the next level it seems like each and every year. His 2018 team made it all the way to the National Championship game undefeated at 15-0 only to lose to Valdosta State in a heartbreaker. He not only is a winner, but knows how to recruit and develop the players he gets into All-Americans and Harlon Hill Trophy winners. His teams play aggressive, but smart defense, and his offense is a 'hit you in your mouth on every play' type of offense. Now he is searching for that elusive National title. Coach Pete Shinnick, heading into his 4th year at West Florida as well as the main guy who led the team when the school started football just four years ago, has something in common with Coach Tony Annese. They both have been to the National Championship game only to see it slip through their fingers. West Florida made it and lost in 2017 and Ferris State of course last year. Coach Pete Shinnick is an excellent play caller and I believe one of the best in the business in getting his teams prepared to play in any game, especially road games. He has created this 'No Fear' attitude when going on the road and his team feeds off that I do believe. Coach Shinnick does believe in establishing a running game, but not necessarily out of the gate. He likes to keep his offense moving primarily through the air with an occasional draw play to keep the opposing defense honest. Two great coaches leading two great teams into what should be one great slobber knocker of a game.
The 'IT' Factor: For West Florida, I think it's going to be on the shoulders of place kicker Austin Williams. He has not had a great year by any means, but he is going to have to have the best game of his life, if called upon and it could easily come down to a field goal on who walks away with a win here. For Ferris State, I'm going to go with their fans. They will need to come out and pack this stadium and make it as uncomfortable as possible for West Florida, although it may not have an effect on them since West Florida does have that road warrior mentality, but combined with the frozen tundra type weather and a fierce crowd, you never know.
Who ya got?: Ferris State 31 West Florida 24
All questions and comments can be sent to me at [email protected] . Also, feel free to connect with me on twitter at @jc071172_jay.