GSC Playoff Preview Round Two
November 28th, 2019 10:10pm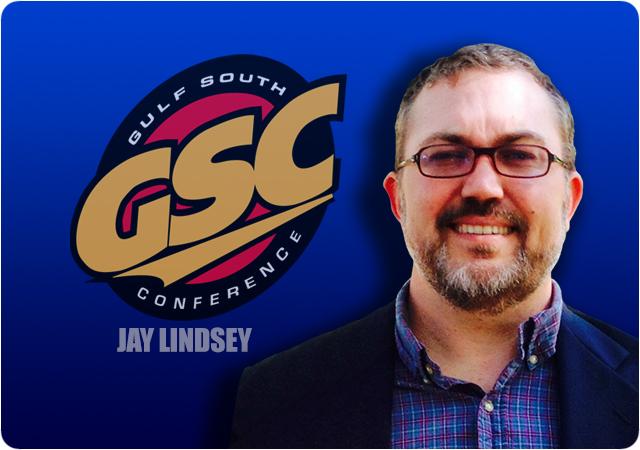 GSC Preview SR2 Playoff
Round 2
#19 West Florida (9-2, 7-1 GSC) at #1 Valdosta State (10-0, 8-0 SAC)
When: Saturday, November 30th at 1:00 P.M., ET.
Where: Valdosta, GA
Series: Valdosta State, 4-0
Last Matchup: 2019 – Valdosta State 26-21
Live Stats: https://www.ncaa.com/game/3909054
Radio: http://talk921.com/
Video: http://www.esenetworks.com/page.aspx?id=5847&page-id=5875
Analysis: Happy Thanksgiving and Happy Playoffs! I want to start by taking this time to wishing you and yours a happy Thanksgiving and hope that everyone was able to spend quality time with their loved ones and reflect on all the blessings we have as well as thinking and praying for our troops around the globe who help make our country safe and the greatest in the world and whether you agree or disagree with any of our leaders, let's keep them in our thoughts and prayers as well that they will make the best decisions for our country, present and in the future. Now to football. Well, it's the second round of the playoffs and teams have started to separate themselves from the original pack of 28 teams. Now there is only 16 teams left. West Florida went up to Wingate last week and put another behind the woodshed whippin on Wingate by dominating, 38-17. Now they will travel for their second trip this year to Valdosta to take on the #1 team in the country and defending National Champion in Valdosta State. Coach Gary Goff, in his first season, is bringing a team led by quarterback Rogan Wells, who is a legitimate contender for the Harlon Hill trophy this year. Veteran Coach Pete Shinnick for West Florida comes in with his team led by quarterback freshman Austin Reed. A few weeks ago in the regular season, West Florida went to Valdosta State to get dominated in the first half 21-0, but in the second half they staged a comeback, but it wasn't quite enough with Valdosta State winning 26-21, so it was basically a tale of two halves. I have a feeling it won't be like that again and that it will remain competitive throughout the entire game.
Valdosta State Offense: Offensively, Valdosta State is led by very efficient Rogan Wells at quarterback who threw for 2315 yards, 17 touchdowns and only four picks. He also can run the ball as he rushed for 680 yards and six scores on an 8.5 average. Running the ball will be Jamar Thompkins and Seth McGill who have combined for 1489 yards and 21 scores. Brian Saunds will lead the receivers with 867 yards and five scores. A dominant offensive line leads the league in only allowing eight sacks and paving the way on the ground by also leading the GSC with 270 yards per game.
Valdosta State Defense: Defensively, Valdosta State is led by Cory Roberts who has had 51 tackles and four interceptions. Thomas Incoom has led the team in both tackles for losses and sacks with 11 and 8 respectively. Valdosta State led the GSC in total defense, 2nd in scoring defense, rushing defense, and pass defensive efficiency.
West Florida Offense: West Florida is led by freshman quarterback sensation Austin Reed who has passed for 2439 yards, 24 scores, and only seven picks. More of a running back by committee, but freshman Shomari Mason, who had been coming on strong lately, will be out with an injury so look for Anthony Johnson, Jervon Newton, and Jaden Gardner to carry the load. Receiving wise, West Florida is loaded with Quentin Randolph, Tate Lehtio, Rodney Coates, Kevin Grant and Ka'ron Ashley. Kicking game is probably where they are hurting the most with Austin Williams only making 3 of 10 this year.
West Florida Defense: Chan Ferguson and Trent Archie lead the team in tackles with 60 each. Ian Bush has 14.5 tackles for losses. Trent Archie also leads in sacks with 5.5, and Henry Montgomery and Sharod Oliver both are tied in interceptions with two each. Dawson Hamlin is booming the ball with a 44.2 average.
Prediction: Valdosta State 31 West Florida 28
Super Region Two Regional Rankings Final
Final Rankings
Valdosta State-GSC – Plays West Florida, winner plays winner of Carson-Newman/Lenoir-Rhyne.
Lenoir-Rhyne-SAC – Plays Miles, winner plays winner of Bowie State/Carson-Newman.
Bowie State-CIAA – Out. Lost to Carson-Newman.
Wingate-SAC – Out. Lost to West Florida.
Carson-Newman-SAC – Plays Lenoir-Rhyne, winner plays winner of Valdosta State/West Florida.
West Florida-GSC – Plays Valdosta State, winner plays winner of Carson-Newman/Lenoir-Rhyne.
Miles-SIAC – Out. Lost to Lenoir-Rhyne.
All questions and comments can be sent to me at [email protected] . Also, feel free to connect with me on twitter at @jc071172_jay.