GSC Playoffs Preview & Picks - Round One
November 16th, 2023 3:00am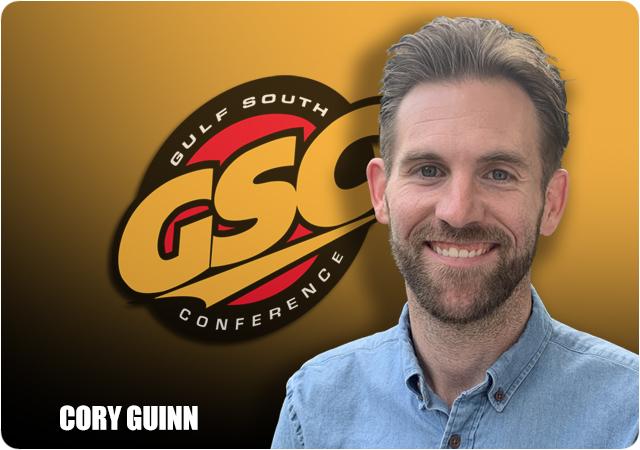 It's finally playoff time in Division II and we've got three Gulf South program in the postseason! The only downside is that two conference foes have to play each other in the opening round as we get a rematch of Delta State and West Florida for a second consecutive year. Check out the postseason preview below!
Gulf South Week Eleven Results
*denotes Gulf South Conference game
West Alabama 28, Shorter 9*
No. 21 West Florida 52, Chowan 6*
No. 11 Delta State 41, Mississippi College 3*
No. 17 Valdosta State 58, West Georgia 28*
NCAA Division II Playoffs - Round One (all times Eastern)

Limestone (8-3, 8-1 SAC) at No. 14 Valdosta State (10-1, 7-1 GSC)
Saturday, Nov. 18 at 1:00 PM | Valdosta, Ga. | Audio | Stats
The Saints earned their second straight NCAA Division II Playoff berth after a strong season in the South Atlantic Conference. However, two of the Saints' three losses came against Gulf South Conference opponents and Limestone is 0-9 all-time against the GSC. Limestone comes into the postseason having won its last five games, three of which were decided by seven points or less.
This season, Limestone's offense is averaging just a hair over 29 points and 443.6 yards per game under the guidance of fourth-year head coach Mike Furrey. Furrey's balanced offensive attack is led by senior quarterback Dustin Noller (2,704 passing yards, 26 touchdowns, four interceptions) and junior running back Tre Stewart (1,289 rushing yards, nine touchdowns, 7.3 yards per carry). Noller's top target is senior receiver Jelani Baker who has 70 catches for 1,030 yards and 12 touchdowns. Defensively, the Saints give up just 323.9 yards per contest but have a weakness against the run where they've surrendered 143.2 yards per game to the opposition and 15 touchdowns.
Valdosta State has also won its last five games, including a road win over then-No. 8 West Florida in late-October. The Blazers have outscored opponents by an average of 16 points per game this season as the program is ranked 21st overall in total offense (441.5 yards per game) and 23rd in scoring offense (37.2 points per game).
The Blazers' bread and butter is in the passing game where they average 315.5 yards per game, good enough for a Top 5 ranking among all Division II units. Junior quarterback Sammy Edwards has taken command of the offense, throwing for 3,389 yards and 25 touchdowns. Edwards spreads the ball around among four receivers with over 400 yards each, as graduate student BK Smith is the top target with 57 catches for 859 yards and five touchdowns. On defense, VSU has a tendency to give up yardage (362.5 yards per game) but not points (21.18 points per game) with a "bend don't break" mentality. The Blazers show up where it matters most, holding opponents to a 36.2% conversion rate on third down and forcing 20 total turnovers. Defensive backs Jacob Harris and Nick Jackson lead the defense with 130 combined tackles and five combined turnovers.
This is sure to be an exciting contest with both offenses capable of putting points on the board at any given moment. However, Limestone hasn't seen a passing attack like this in 2023 and no one has shown the ability to stop VSU through the air just yet. The Blazers' talent will ultimately take over in the second half, but don't expect them to run away early.
My pick: Valdosta State
No. 19 West Florida (8-3, 6-2 GSC) at No. 8 Delta State (9-1, 7-1 GSC)
Saturday, Nov. 18 at 2:00 PM | Cleveland, Miss. | Stats
For the second straight season we have a regular season rematch between the Argos of West Florida and the Statesmen of Delta State. West Florida came away with the win on Oct. 21 by a slim 24-21 score, holding DSU scoreless in the second half in Cleveland.
Delta State held a 21-10 lead at halftime of the first matchup before the offense stalled in quarters three and four. DSU quarterback Patrick Shegog had three passing touchdowns in the loss but was more inaccurate than usual, completing just 13-of-33 pass attempts. West Florida quarterback PeeWee Jarrett also had three touchdowns throws of his own, including two to standout receiver John Jiles who finished with seven catches for 108 yards to go along with the scores.
For the season, the Statesmen are averaging 43.2 points and 464.2 yards per game, both tops in the Gulf South. West Florida is just behind with averages of 33.7 points and 443.3 yards per contest. The Argos do hold the edge defensively, allowing just 261.4 yards per contest with 35 total sacks. However, Delta State has given up just seven sacks as Shegog's mobility helps pace a rushing attack that has accounted for 233.8 yards per contest, the ninth best mark among NCAA Division II programs.
For some odd reason, Delta State is just 1-4 against West Florida when playing in Mississippi including a loss in the second round of last year's playoffs. This is a strength vs strength matchup between two of the League's most talented offenses and two of the League's most talented defenses. Last season, the two sides traded blows with DSU winning in the regular season and UWF taking the victory when it mattered most. In 2023, I believe that Delta State flips the script and learns from the loss in October to extend its season at least one more week.
My pick: Delta State