GSC Preview SR2 Playoffs - First Round
November 22nd, 2019 2:15am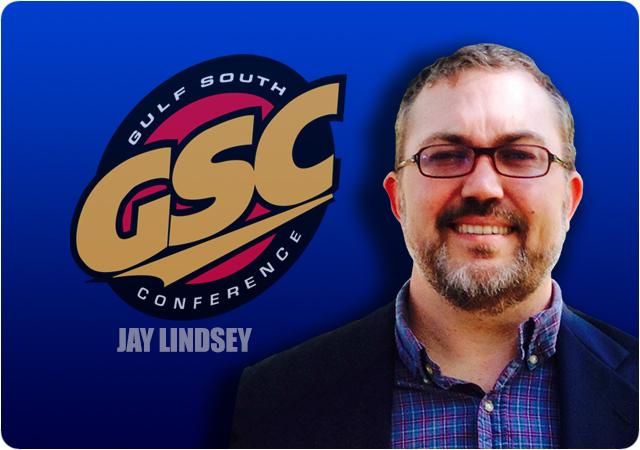 GSC Preview SR2 Playoff
Round 1
#19 West Florida (8-2, 7-1 GSC) at #17 Wingate (10-1, 7-1 SAC)
When: Saturday, November 23rd at 1:00 P.M., ET.
Where: Wingate, NC
Series: West Florida, 1-0
Last Matchup: 2017 – West Florida 31-00, 1st Round of NCAA Playoffs
Live Stats: https://wingatebulldogs.com/sidearmstats/football/summary
Radio: http://espnpensacola.com/uwf-football-gets-a-record-win-against-shorter/
Video: ESPN 3 https://www.espn.com/watch/search/wingate
Analysis: Just the second meeting between these two with the last taking place under similar circumstances in 2017 in the first round of the playoffs and West Florida traveling to Wingate in that one as well, and to make it even more ironic, West Florida had a freshman phenom at quarterback in Mike Beaudry and this year they have freshman phenom in quarterback Austin Reed. The 2017 game accelerated West Florida all the way to the national championship game which they eventually lost. Not quite sure that will happen again, but it wouldn't surprise me with all the similarities in this game versus the one in 2017. I think Wingate is going to try and establish the run to setup the pass, and West Florida I think will do the exact opposite in passing to setup the run. Wingate is 8th in the SAC in Pass Defense and has only picked off the ball six times. I think it's going to be more like backyard football for West Florida in this one, if they can stop the running game led by Domineke McNeill. If they allow Wingate to grind it out and keep West Florida's offense on the sideline, then it could spell trouble for the Argonauts. West Florida is ranked 4th in the GSC in stopping the run at 152 yards a game so that will need to improve I think for West Florida to win. Probably going to come down to turnovers and the kicking game which most games at this point of the season do. I still feel West Florida is more talented with all that Florida talent on their team and wins this one by two touchdowns or more. Here are the players to watch on both teams.
Wingate Offense: For Wingate, look for Shaw Crocker at quarterback who threw for 2008 yards, 18 touchdowns and only five picks. He will be handing the ball off to Domineke McNeill who rushed for 944 yards and 10 scores with a 6.1 average. Receiving wise will be Jalen Brooks who caught 33 passes for 703 yards and six scores. Raquan Simmons has ran a 95 yard kickoff back for a score, so keep an eye out for him. Kicker McLean Robertson is a solid 15 of 20 for the year with his longest being 47.
Wingate Defense: Defensively, Wingate is led by Elijah Gilmore with 74 tackles, DJ Horne with seven sacks, Jesiah Carlton with 12 tackles behind the lines, and Davion Washington with two picks.
West Florida Offense: West Florida is led by freshman quarterback sensation Austin Reed who has passed for 2439 yards, 24 scores, and only seven picks. More of a running back by committee, but freshman Shomari Mason has been coming on strong lately and has 416 yards with a 7.7 average and five scores. Receiving wise, West Florida is loaded with Quentin Randolph, Tate Lehtio, Rodney Coates, Kevin Grant and Ka'ron Ashley. Kicking game is probably where they are hurting the most with Austin Williams only making 3 of 10 this year.
West Florida Defense: Chan Ferguson and Trent Archie lead the team in tackles with 60 each. Ian Bush has 14.5 tackles for losses. Trent Archie also leads in sacks with 5.5, and Henry Montgomery and Sharod Oliver both are tied in interceptions with two each. Dawson Hamlin is booming the ball with a 44.2 average.
Prediction: West Florida 28 Wingate 14
Super Region Two Regional Rankings Final
Final Rankings
Valdosta State-GSC – Bye and plays winner of Wingate/West Florida.
Lenoir-Rhyne-SAC – Plays Miles, winner plays winner of Bowie State/Carson-Newman.
Bowie State-CIAA – Plays Carson-Newman, winner plays winner of Lenoir-Rhyne/Miles.
Wingate-SAC – Plays West Florida, winner plays at Valdosta State.
Carson-Newman-SAC
West Florida-GSC
Miles-SIAC
All questions and comments can be sent to me at [email protected] . Also, feel free to connect with me on twitter at @jc071172_jay.