GSC Preview Week Eight
October 23rd, 2019 12:01am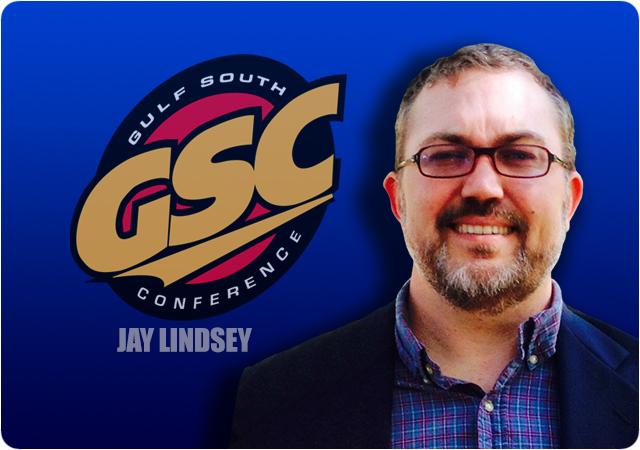 GSC Preview Week Eight
#20 West Florida (5-1, 4-0 GSC) at Florida Tech (3-4, 1-3 GSC)
When: Saturday, October 26th at 1:00 P.M., ET.
Where: Melbourne, FL
Series: West Florida, 2-1
Last Matchup: 2018 – Florida Tech 30-28
Live Stats: http://www.statbroadcast.com/events/statbroadcast.php?t=1&gid=flit
Radio: https://www.wfit.org/listen-live#stream/0
Video: ESPN+ https://www.espn.com/watch/
Analysis: It is time for the 'Battle of the Beaches'. Gulf Coast versus Atlantic Coast. East versus West. Shrimpers versus Surfers. I've got my towel, my sunglasses and my sun screen and I'm ready to go, even though it is October, but I don't care. Before game time though, let's do some analyzing and prognostication. So, West Florida leaped several spots up in this week's D2Football's national poll to #20 after they handed a behind the wet wood shed of a whuppin to West Georgia last week in a 30-2 win, in West Georgia's backyard of all places. Florida Tech attempted, and made an early strong attempt to say the least to battle the blaze in Valdosta, GA, but still ended up losing 55-28. Both teams have talented quarterbacks, but I'd give the edge to West Florida since they have more consistency at that position playing Austin Reed all season versus Florida Tech going between Trent Chmelik and Mike Diliello. The running game is pretty much even with the only difference being West Florida uses it's running backs in their run game and Florida Tech relies primarily on Diliello's legs. West Florida definitely has the edge defensively with allowing just 10 points, 107 yards passing, and 135 rushing per game. Florida Tech on the other hand allows 20 points, 190 yards in the air, and 223 yards on the ground. As far as special teams goes, West Florida has ran one punt back for a score this year with Florida Tech not having any returns for scores, but, and this is a big but, Florida Tech is 2nd in the GSC in field goals completing six of eight, while West Florida has only made two of eight. If there is an Achilles heel for West Florida, it is their kicking game. I don't see too many field goal attempts for either team, especially West Florida. I see plenty of touchdowns though. Close in the first half, but the shrimpers will be ready for shrimp boil and a keg of beer after this one is over.
Prediction: #20 West Florida 45 Florida Tech 31
West Georgia (4-3, 2-2 GSC) at West Alabama (4-3, 1-3 GSC)
When: Saturday, October 26th at 2:00 P.M., ET.
Where: Livingston, AL
Series: West Georgia, 21-15
Last Matchup: 2018 – West Georgia 27-25
Live Stats: http://www.statbroadcast.com/events/statmonitr.php?gid=weal
Radio: https://onlineradiobox.com/us/wsly/?cs=us.wsly&played=1
Video: https://www.espn.com/watch?id=f488d386-d089-4926-8b87-2a511fa6dd60
Analysis: Wow, this game might be tougher on picking the winner, than the West Alabama at Delta State game last week, which I actually won that pick believe it or not. These two teams are so similar that the only way to tell which team a part is by their jersey colors and the logos on their helmets. Both are 4-3. For example, West Alabama is slightly better at passing than West Georgia at 266 yards to 218 yard per game. West Georgia is slightly better at running the ball than West Alabama at 173 yards to 140 yards a game. West Georgia has a better pass defense, while West Alabama has a better rushing defense. I like the fact that West Georgia seems to slightly lean more on running the ball more than passing, not by much though, just a hair compared to West Alabama. Field advantage goes to West Alabama, but coaching advantage I have to give to West Georgia led by legendary David Dean. It should be a beauty of a game, but perhaps not the weather. Supposed to be some thunderstorms today. Whoever decides to stick with their running game the longest should win this one. I just think West Alabama's kicking game, or lack of a kicking game I should say is just too much for any team right now to go into a game and expect to win and there is no sign that West Alabama's kicker Tre Jackson is coming back anytime soon.
Prediction: West Georgia 17 West Alabama 13
Shorter (0-7, 0-5 GSC) at Mississippi College (3-3, 2-2 GSC)
When: Saturday, October 26th at 4:00 P.M., ET.
Where: Clinton, MS
Series: Mississippi College, 3-2
Last Matchup: 2018 – Mississippi College 37-24
Webcast: http://www.mountaincoastnetwork.com/shorter-hawks.html
Live Stats: https://www.gochoctaws.com/sidearmstats/football/summary
Radio: https://www.gochoctaws.com/watch/?Live=45&type=Live
Video: https://www.gochoctaws.com/watch/?Live=45&type=Live
Analysis: This Mississippi College team is for real folks. I mean granted, they are only 3-3, but they only lost to West Florida by six points and gave Valdosta State a pretty good run there as well. I can't wait to see what this team looks like next year. Coming off a bye week, they should be well rested and ready to celebrate their Homecoming game against Shorter, who is coming off a tough, tough loss of 7-0 against North Greenville. They haven't quit though nor will they. They will come into this game fired up so Mississippi College better be ready. I think they will be. Mississippi College is 2nd in the GSC in rushing, and 4th in passing defense. Shorter is pretty much dead last in all categories, except for passing where they are 6th in the league. I will give a slight edge to Shorter in the field goals and punting department, but I just think a short week for an already understrength defense is just not going to be able to hold up well against this well-oiled option attack of Mississippi College's. It will be a nice homecoming for the Mississippi College alumni and fans after this one has ended.
Prediction: Mississippi College 42 Shorter 10
#1 Valdosta State (7-0, 5-0 GSC) at North Greenville (3-4, 2-3 GSC
When: Saturday, October 26th at 4:00 P.M., ET.
Where: Tigerville, SC
Series: Valdosta State, 1-0
Last Matchup: 2018 – Valdosta State 44-21
Live Stats: http://livestats.streamlinehosting.net/nguathletics/football/xlive.htm
Radio: https://www.youtube.com/northgreenvillesportsnetwork/
Video: https://www.youtube.com/northgreenvillesportsnetwork/
Analysis: The #1 team in the country is on the road taking on a scrappy North Greenville team, but I can't see this one being close, except maybe during the coin toss, but I doubt it even then. Valdosta State just has too much and they are focused and on a mission. Just like previous opponents of Valdosta State's, for North Greenville to even have a chance in this one, they have got to have everyone back healthy and ready to go, no mistakes, and hope and pray for plenty of mistakes by Valdosta State. Valdosta State is averaging 43 points per game compared to North Greenville's 18. They are passing 254 yards to North Greenville's 153 and they are running the ball for 288 yards to North Greenville's 160 per game. Defensively, the stats are slightly closer, but still a big difference in both defenses and the level they are playing at right now. North Greenville is allowing only 140 yards rushing a game, so that might be something to keep your eye on. This will be nothing but a business trip for Valdosta State and then they will begin refocusing on their next opponent. North Greenville can only hope to come out of this game as injury free as possible and put their focus into their last two games of the year. They can also use this as a measuring stick of what it takes and where they need to get to in order to compete and win championships, and that goes for all teams in the GSC.
Prediction: #1 Valdosta State 45 North Greenville 06
All questions and comments can be sent to me at [email protected] . Also, feel free to connect with me on twitter at @jc071172_jay.