GSC Preview Week Eleven
November 14th, 2019 2:30am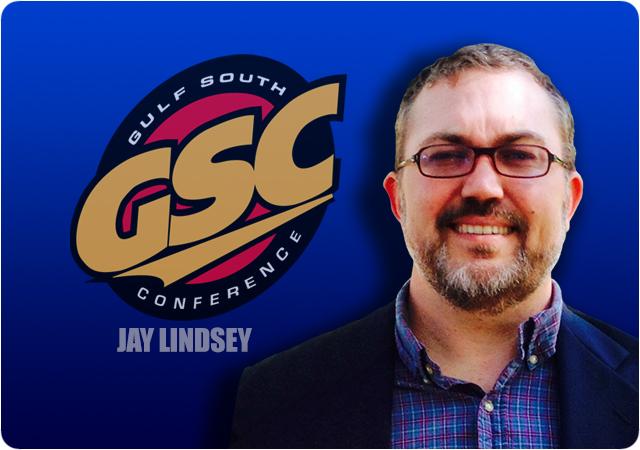 GSC Preview Week Eleven
Rivalry Week
Shorter (1-9, 0-7 GSC) at Florida Tech (4-6, 2-5 GSC)
When: Saturday, November 16th at 2:00 P.M., ET.
Where: Melbourne, FL
Series: Florida Tech, 6-0
Last Matchup: 2018 – Florida Tech 55-07
Webcast: Webcast: http://www.mountaincoastnetwork.com/shorter-hawks.html
Live Stats: http://www.statbroadcast.com/events/statbroadcast.php?t=1&gid=flit
Radio: https://www.wfit.org/listen-live#stream/0
Video: https://team1sports.com/floridatechsports/
Analysis: Not a rivalry game, but a game that will send the winner of it into the off season, especially recruiting, on a positive note. Shorter comes off its first victory since 2015 last week against NAIA Allen University and Florida Tech pulled out a squeaker on the road against North Greenville in double overtime, so both teams on sort of a high coming into this one. Statistically, Florida Tech leads Shorter in every category and by a large margin, and the game is in Florida Tech's backyard also. I think it will be close with Shorter not having as much talent as Florida Tech, but Florida Tech having suffered so many injuries this year is what is going to make this not just a close one, but an interesting one. I'm giving the nod to Florida Tech in this one. Shorter will have to show me more before I start predicting wins week in and week out for them. Maybe that will happen in 2020. Not this weekend though.
Prediction: Florida Tech 31 Shorter 24
BATTLE FOR THE HERITAGE BELL
Delta State (6-3, 5-2 GSC) at Mississippi College (4-5, 3-4 GSC)
When: Saturday, November 16th at 3:00 P.M., ET.
Where: Clinton, MS
Series: Delta State, 22-15-2
Last Matchup: 2018 – Delta State 28-21
Live Stats: https://www.gochoctaws.com/sidearmstats/football/summary
Radio: https://www.gochoctaws.com/watch/?Live=34&type=Live
Video: https://www.gochoctaws.com/watch/?Live=34&type=Live
Analysis: Some call it the Heritage Bell Classic, others like myself call it the Battle for the Heritage Bell. The sound of young men battling it out on the gridiron for that state championship just has a ring to it more so than the word classic. No matter what, this should be a classic. It's ironic that just a few weeks ago, Mississippi College was ranked in the top 10 of the regional rankings, and now Delta State is ranked as number 8 in the rankings, but rankings and all that other stuff can be thrown right out the window when these two teams play. It's going to be mean and nasty out there, and talk about physical? Mississippi College runs that option attack almost as good as Army runs it. They average 222 yards on the ground a game and Delta State runs for about 208 a game. Mississippi College will utilize their all-star quarterback Detric Hawthorne to do most of their running, while Delta State will use thunder and lightning, Rico Owens and Deion Dampier, but their quarterback Breck Ruddick isn't no slouch at running the ball either. Defensively, they both have ball hawks in their secondary who are very opportunistic, but Delta State is probably a little bit tougher against the run than Mississippi College. Both have pretty good special teams as well. The game is at Mississippi College and should be a great crowd and great game. I think penalties is going to be critical in regards to who can commit the fewest of them, and field goal kicking might be that X factor. In a close one after two overtimes.
Prediction: Delta State 20 Mississippi College 17 (2 Overtimes)
West Alabama (6-4, 3-4 GSC) at #21 West Florida (7-2, 6-1 GSC)
When: Saturday, November 16th at 5:00 P.M., ET.
Where: Pensacola, FL
Series: West Alabama, 3-1
Last Matchup: 2018 – West Alabama 45-07
Live Stats: http://goargos.com/sidearmstats/football/summary
Radio: http://espnpensacola.com/category/uwf/
Video: https://www.yurview.com/west-alabama-vs-uwf-college-football-11-16-19
Analysis: Well, another great game to end the regular season for both of these two teams, although this game will end West Alabama's season no matter the outcome. If West Florida loses, it could push them possibly right out of the playoffs and end their season if they're not careful. Some other notes before I get into the football side of things. I heard that the Army parachute team is going to be involved in pre-game activities, but not sure to what extent. I was hoping for the Blue Angels. It will be military appreciation day at the game and I almost forgot to wish everyone a happy veterans day this past Monday and I salute all veterans, past and present. Now to the game. Offensively, both teams look about even. They both have had inconsistencies during games this season that they have yet to figure out, but defensively, West Florida has a significant edge, and I feel they are way more disciplined than the West Alabama team. I will also add I think that the quarterback Austin Reed and those wide receivers of his tend to get open, make fewer mistakes, and just a little more talented than West Alabama's quarterback, which goes between Jack McDaniels and Jacob Murphree, and their wide receivers. West Alabama does have NFL prospect Qua Boyd at tight end that you always have to be aware of. I don't think even the skills of Mr. Boyd can help West Alabama in this one. West Florida has never beaten West Alabama in Pensacola and they are probably a little on the cranky side after a close loss to Valdosta State last weekend. Not a close one at all.
Prediction: #21 West Florida 55 West Alabama 28
BATTLE FOR THE PEACH BASKET
#1 Valdosta State (9-0, 7-0 GSC) at West Georgia (6-4, 4-3 GSC)
When: Saturday, November 16th at 7:00 P.M., ET.
Where: Carrollton, GA
Series: Valdosta State, 24-13
Last Matchup: 2018 – Valdosta State 47-31
Live Stats: http://www.statbroadcast.com/events/statbroadcast.php?t=1&gid=wega&_ga=2.148170032.628719601.1573767842-37913117.1563910662
Radio: http://www.mainstreamnetwork.com/listen/player.asp?station=wcks-fm&_ga=2.148170032.628719601.1573767842-37913117.1563910662
Video: ESPN3 https://www.espn.com/watch/?_ga=2.174770469.628719601.1573767842-37913117.1563910662
Analysis: Ah, the infamous Peach Basket. Doesn't look like much, but I swear I believe there are fans and players from both schools that would duke it out in the parking lot if they had to in order to take this thing home with them. Valdosta State will be bringing it with them, but will they take it back after the game is over? West Georgia fell out of regional rankings and pretty sure the playoffs as well when they got shellacked by Delta State last Saturday. Valdosta State just beat a top 20 team in West Florida, and if you watched the first half of that game, it was complete and utter domination. Talk about balanced, Valdosta State passes for 260 per game and runs for 263 per game, so offensively, they are off the grid compared to West Georgia who is starting their second string quarterback in Garrett Bass, who shows signs of greatness, but he is a freshman going against the number 1 ranked team in the country. Both defenses are talented and roughly even statistically, with a slight edge to Valdosta State. Great kickers on both teams, but Valdosta State is on a mission everyone. I think the only mission West Georgia is on at this point is to get out of this game with as few injuries as possible and start recruiting for 2020. West Georgia won't quit though as long as the legendary David Dean is at the controls who coached two national championship teams at Valdosta State, but Gary Goff is quietly creating a path of his own with this team toward making history and becoming legendary themselves. Should be a great game. Might be close at halftime, but I see Valdosta State, who is the best team in the country right now taking home the title of best team in the state of Georgia after this Saturday.
Prediction: #1 Valdosta State 45 West Georgia 24
Super Region Two Regional Rankings Analysis
Rankings (In-Region Record) (D2 Record):
Valdosta State-GSC (9-0) (9-0)
Lenoir-Rhyne-SAC (10-0) (10-0)
Bowie State-CIAA (9-0) (10-0)
Wingate-SAC (9-1) (9-1)
Carson-Newman-SAC (7-2) (7-2)
West Florida-GSC (6-2) (6-2)
Virginia State-CIAA (8-1) (8-1)
Delta State-GSC (6-2) (6-3)
Albany State-SIAC (7-3) (7-3)
Fayetteville State-CIAA (8-2) (8-2)
Analysis: Valdosta State went right back up to #1 in the Super Region Two rankings after beating a ranked West Florida team, 26-21, and Lenoir-Rhyne dropped to 2nd place where they had started. Carson-Newman and West Florida switched places as well at 5th and 6th place. Virginia Union and West Georgia both fell out of the top ten, while Delta State and Fayetteville State joined the ranks at 8th and 10th. Valdosta State plays in state rivalry West Georgia which will be something to keep an eye on perhaps. Lenoir-Rhyne plays a 1-9 Catawba, so I don't see them losing at all. Bowie State plays Fayetteville State, which just entered the top ten at 10th place, so a win by Bowie could push them past Lenoir-Rhyne, but a loss could send both to the playoffs. Wingate plays a 5-5 Wingate team, so they should get the win and perhaps move up only if Bowie State loses. Carson Newman plays 5-5 Tusculum, but I predict a win for them in this one as well. Carson Newman also has the head to head win versus West Florida, so I am okay with West Florida dropping below them in the rankings. Virginia State is done with their regular season, so for Delta State to jump them, I think they will need to get a dominating win against Mississippi College. Personally, I think Delta State should have been ranked in the top ten before this week. I definitely think they are a better team than Virginia State, Wingate, and possibly Bowie State. Their SOS is up there in terms of being the toughest. It may not matter, because if they do move up one spot, Albany State might bump them due to earned access, but they have to play Miles College in the SIAC championship game this weekend. I'm not sure why Miles isn't ranked instead of Albany State because they are 8-2 on the year. I'll have to see what I can find out about that.
All questions and comments can be sent to me at [email protected] . Also, feel free to connect with me on twitter at @jc071172_jay.