GSC Preview Week Five
October 3rd, 2019 6:02pm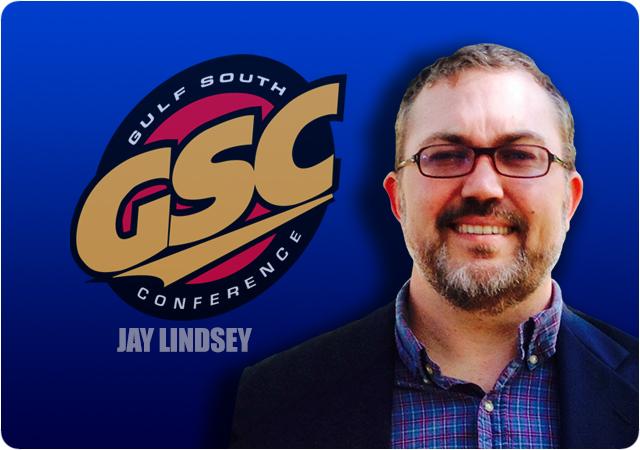 GSC Preview Week Five
October 4, 2019 10:00am CST
Here are this week's games along with analysis and predictions.
Shorter (0-4, 0-2 GSC) at West Georgia (2-2, 0-1 GSC)
When: Saturday, October 5th at 12:00 P.M., ET.
Where: Carrollton, GA
Series: West Georgia, 6-0
Last Matchup: 2018 – West Georgia 58-27
Live Stats: http://www.statbroadcast.com/events/statbroadcast.php?t=1&gid=wega&_ga=2.127319821.1678698465.1570198603-37913117.1563910662
Radio: http://www.mainstreamnetwork.com/listen/player.asp?station=wcks-fm&_ga=2.171956000.1678698465.1570198603-37913117.1563910662
Video: http://www.uwgsports.com/liveEvents/liveEvents.dbml?DB_OEM_ID=24310
Analysis: Shorter is coming off another nasty defeat by the #1 team in the country leading into this one, but surprisingly, so is West Georgia, being soundly whipped by Florida Tech and on a two game losing streak. The good thing for West Georgia is that this game is in front of the home crowd, so that should give them some extra motivation to stay focused. On the other hand, Shorter is even more desperate for the win than West Georgia and their talent level has improved slightly from last year. If West Georgia runs the ball in this one with Chauncey Williams, and doesn't commit any turnovers, than I think they pull away easily, but if they get away from the running game like they did last week in which they threw for three interceptions, then I give this to Shorter because they have a talented secondary led by Nehemiah Reddish. I know everyone is going to think I'm probably crazy once they read my prediction, but I just feel something isn't right in Carrollton right now, and so I am going to go with the upset, and if that does happen, I'm hoping and praying we don't hear or see a lot of West Georgia fans going to the local ER.
Prediction: Shorter 21 West Georgia 17
North Greenville (1-3, 0-2 GSC) at West Alabama (3-1, 0-1 GSC)
When: Saturday, October 5th at 2:00 P.M., ET.
Where: Livingston, AL
Series: North Greenville, 2-1
Last Matchup: 2018 – North Greenville 20-16
Live Stats: http://www.statbroadcast.com/events/statmonitr.php?gid=weal
Radio: https://onlineradiobox.com/us/wsly/?cs=us.wsly&played=1
Video: ESPN 3 https://www.espn.com/watch?id=c1793b35-a30c-4b70-9d0f-5494890921dd
Analysis: This game will be the ESPN 3 GSC game of the week, and North Greenville will be coming into town looking to spoil West Alabama's hopes of another victory in Tiger Stadium. North Greenville already owns the series record slightly, so they are no stranger when it comes to beating West Alabama. West Alabama is obviously hoping this game and next week's (Shorter) game will allow for some injured players, primarily wide receiver Christian Saulsberry and kicker Tre Jackson, to get healed up before they run a gauntlet of some strong GSC games to close the rest of their season. If North Greenville's defense can grab some interceptions led by Aaron Watson, run the ball with freshman Dre Williams, and create havoc in the backfield with guys like Chauncy Haney raking in the sacks lately, then I believe North Greenville leaves with the win. West Alabama really needs to do something about their penalties and they really need to find a running game to go with their passing game. If they can improve on these two things, play good defense as they have been, and hope that their All-American punter Zach Gaines can figure out how to kick a little better while substituting for injured Tre Jackson, than I believe West Alabama wins this one. No matter what, it won't be easy. It will be a hard hitting matchup, but look for West Alabama's wide receivers versus North Greenville's secondary, and West Alabama's veteran offensive line who leads the GSC in sacks allowed with only two versus North Greenville's sack specialists. Those should be awesome to watch. I'm giving the edge to West Alabama mainly for playing at home, but this really could go either way.
Prediction: West Alabama 20 North Greenville 17
Mississippi College (2-2, 1-1 GSC) at #1 Valdosta State (4-0, 2-0 GSC)
When: Saturday, October 5th at 2:00 P.M., ET.
Where: Valdosta, GA
Series: Valdosta State 10-8-1
Last Matchup: 2018 – Valdosta State 63-42
Live Stats: https://vstateblazers.com/sidearmstats/football/summary
Radio: http://talk921.com/
Video: http://www.esenetworks.com/page.aspx?id=5847&page-id=5875
Analysis: Mississippi College, with a heartbreaking overtime loss to West Florida last week, now has to tackle the best team in the country. Good news is for Mississippi College is they are playing better than last year, they're scrappy and tough, and they can still run that killer option, led by Detric Hawthorn, which is so tough to practice against and with just a few days to do it in. They will have to play mistake free football as well as a perfect game to pull the upset though. Valdosta State realizes all of this too well, and they are not just the most talented team in this matchup, but they are very mature for their age, for this team is still very young. They know how to stay focused and take each game seriously and not overlook their opponents. Should be a huge crowd for this one and although Mississippi College might give a scare or two to the Valdosta State faithful, at the end of the fourth quarter, Valdosta State will still be undefeated. Closer than most people may think on the scoreboard, but not so much on the field. I see Rogan Wells having a big day, but he does have to be very careful of that Mississippi College secondary led by Detric's brother, Derric, who has had two back to back pick sixes in the last two games. The black swarm probably isn't going to get any sacks or picks in this one because their primary responsibility will be to stay focused on their job and gap assignment, or they could be seeing the player's name on the back of their jersey for Mississippi College if they're not careful.
Prediction: #1 Valdosta State 51 Mississippi College 42
Delta State (3-1, 2-0 GSC) at West Florida (3-1, 2-0 GSC)
When: Saturday, October 5th at 7:00 P.M., ET.
Where: Pensacola, FL
Series: Delta State, 2-1
Last Matchup: 2018 – West Florida 30-21
Live Stats: http://goargos.com/sidearmstats/football/summary
Radio: http://espnpensacola.com/category/uwf/
Video: https://www.yurview.com/delta-state-vs-uwf-college-football-10-5-19
Analysis: Delta State is coming off one GSC road win and looking for another while West Florida is coming off a heart attack type game with an overtime victory over Mississippi College. Delta State's defense, led by Vada King and Junior Falk, will be looking to dominate again this week. I'm not sure they will dominate necessarily, depends on your definition of that word, but I do believe that this defense is special. West Florida's Austin Reed will continue to look for those talented wide receivers again, without throwing into tight coverage, but if he is running for his life, it could be a long day for him and that offense. While West Florida's defense is talented and good, they are not playing like a championship defense right now, and Delta State is going to come into this one a little banged up, but with a very physical offensive line and a two headed monster at running back in Rico Owens and Deion Dampier. West Florida's Trent Archie and Andre Duncombe is going to have to find a way to stop this strong running attack of Delta State's, but that is way easier said than done. I think Delta State is too much defensively and will also keep West Florida's high speed offense on the bench most of the time and when they are on the field, the pressure on the quarterback is going to be a little too much to stop. I'm becoming more and more a Delta State believer and I don't see any reason why that should change this week.
Prediction: Delta State 34 West Florida 13
Fort Valley State (2-2, 1-0 SIAC) at Florida Tech (3-1, 1-1 GSC)
When: Saturday, October 5th at 7:00 P.M., ET.
Where: Melbourne, FL
Series: Florida Tech 2-0
Last Matchup: 2016 – Florida Tech 48-14
Live Stats: http://www.statbroadcast.com/events/statbroadcast.php?t=1&gid=flit
Radio: https://www.wfit.org/listen-live#stream/0
Video: https://team1sports.com/floridatechsports/
Analysis: Fort Valley State from the SIAC will be making the long trip down to South Florida to take on a really good Florida Tech team who just seems to exceptional depth at every position. Freshman Mike Diliello is making his name known everywhere while replacing Trent Chmelik at quarterback a couple of weeks ago and he looks to be something special in the years to come for Florida Tech. Florida Tech, with a strong defense, and Diliello leading the way offensively, I can't see them losing this one or it being really that close. Fort Valley has played one GSC team in Shorter who they defeated by seven points. Florida Tech is giving up 211 yards rushing per game, but Fort Valley is only averaging 36 yards per game rushing. Fort Valley will be trying to pass their way to victory on this one with talented Slade Jarman at the helm, but I just think Florida Tech's defense is going to be too much and combined with being at home, I can't see this going in favor of the visiting team.
Prediction: Florida Tech 37 Fort Valley State 10
All questions and comments can be sent to me at [email protected] . Also, feel free to connect with me on twitter at @jc071172_jay.