GSC Preview Week Nine
October 31st, 2019 1:18am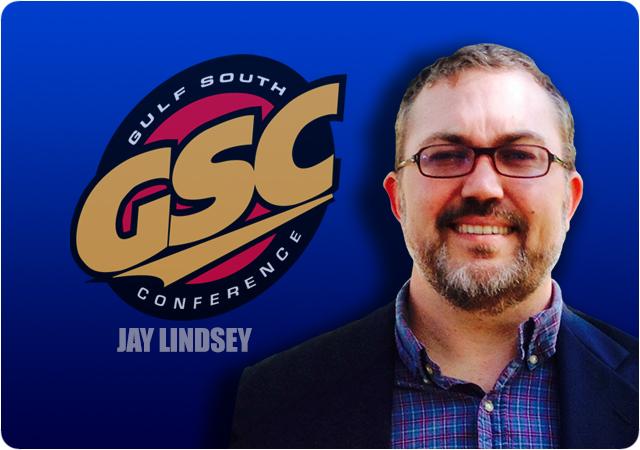 GSC Preview Week Nine
Delta State (4-3, 3-2 GSC) at Shorter (0-8, 0-6 GSC)
When: Saturday, November 2nd at 12:00 P.M., ET.
Where: Rome, GA
Series: Delta State, 6-1
Last Matchup: 2018 – Delta State 46-20
Webcast: http://www.mountaincoastnetwork.com/shorter-hawks.html
Live Stats: https://goshorterhawks.com/sidearmstats/football/summary
Radio: https://portal.stretchinternet.com/dsu/
Video: https://portal.stretchinternet.com/dsu/
Analysis: Delta State with its stingy defense, heads to Rome, GA this weekend after coming off a bye to face Shorter, a team still looking for that first win of the season. Both offenses have been known to sputter all season long, but Delta State's defense is of championship caliber which gives it an ace up its sleeve. Both special teams are above average, but the only way I see Shorter pulling an upset is if they can somehow find a way to play Aeneas Dennis the keys to the offense for the entire game, and allow him to use his feet to create some havoc with Delta State, along with not making any turnovers. Delta State needs to try not to put it all on the shoulders and legs of Breck Ruddick, and allow that two headed monster at running back, Rico Owens and Deion Dampier, to carry the burden and grind this game out in a time of possession game. At the end of the day, I still think Delta State's defense is going to be too good and create some plays, perhaps a pick six, and head home with a win leaving Shorter to try and get their first win the following Saturday when they host Allen University.
Prediction: Delta State 24 Shorter 13
West Alabama (4-4, 1-4 GSC) at Florida Tech (3-5, 1-4 GSC)
When: Saturday, November 2ndat 2:00 P.M., ET.
Where: Melbourne, FL
Series: Tied, 3-3
Last Matchup: 2018 – West Alabama 29-22
Live Stats: http://www.statbroadcast.com/events/statbroadcast.php?t=1&gid=flit
Radio: https://www.wfit.org/listen-live#stream/0
Video: https://team1sports.com/floridatechsports/
Analysis: A good conference matchup in this one pitting two teams who have had recent success in the GSC, but has had a pretty disappointing season this year when West Alabama makes the long drive to face Florida Tech. Both teams are tied in the series record and both are tied in the GSC with a 1-4 record, so it's really a matter of who does not want to be second to last place. Playoff hopes have been dashed against the rocks for both teams. I think it could also signify a hot seat for whoever the losing head coach is in this one. Statistically, West Alabama edges out Florida Tech, but just barely. I will actually be traveling to this game to cover, so I am excited to see which team can come out and establish some success quickly. I think that will be a key for both teams. Obviously, preventing the typical mistakes of turnovers and penalties is critical. Here are some key questions I'm looking to get answers on though and they both start at quarterback. Will West Alabama start Jacob Murphree, who in my opinion has managed the game better and not made as many mistakes as regular starter Jack McDaniels? Which direction is Florida Tech going to go in with their quarterback? The elusive freshman Mike Diliello who leads the team in passing and rushing or the regular starter Trent Chmelik, who has had some great games before, but is coming off a terrible game last week in their loss to West Florida. Both defenses have their moments of shining and also of hurting your eyes when watching them. If West Alabama plays Murphree, and really tries to establish their running game, i.e. give their running backs more carries versus passing attempts, and their defense plays as is, then West Alabama should win this one. I think if Florida Tech goes with the hot hand and feet in Mike Diliello, then they probably pull this one out. He is such a talented young freshman. I'm going with the home team on this one, but in a close one.
Prediction: Florida Tech 37 West Alabama 31
Mississippi College (4-3, 3-2 GSC) at West Georgia (5-3, 3-2 GSC)
When: Saturday, November 2nd at 1:00 P.M., ET.
Where: Carrollton, GA
Series: West Georgia, 9-8
Last Matchup: 2018 – West Georgia 36-21
Live Stats: http://www.statbroadcast.com/events/statbroadcast.php?t=1&gid=wega&_ga=2.19960056.1771375065.1572356133-1144577634.1563304636
Radio: https://www.gochoctaws.com/watch/?Live=78&type=Live
Video: ESPN+ https://www.espn.com/watch/espnplus?channel=espn3
Analysis: This should be the best game of the weekend in the GSC, pitting two teams fighting to get a 3rd playoff spot for Super Region Two, and with both teams playing tough good football. Mississippi College will try and establish their dominance in that dreaded option attack of theirs, led by Detric Hawthorn, with some key passes every now and then. Their defense, especially their secondary has been impressive lately, along with their return game on kickoffs. West Georgia has some great running backs, but they have the same tendency of West Alabama which is they attempt throwing the ball way more than giving their backs carries and putting it on their shoulders. I have still yet to hear from West Georgia's athletic department on whether Willie Candler is out or going to play this weekend, but I thought his backup, Garrett Bass played pretty darn good when he was forced into action. I still think West Georgia has the better talent in this one, just look at their statistics, but I really like this Mississippi College team. They seem to show up every week and will fight you tooth and nail, and West Georgia has had a couple of games where they did not get off the bus. I'm going to go with Mississippi College in this one because I like how they jelling lately and I think they are hungrier in order to prove to everyone in D2 that they are back and have taken that next step up. I also think practicing to defend that option is just too much for West Georgia in order for them to get ready for this one along with assuming Bass is going to also be the starter this Saturday. Mississippi College in a good one, but close one. Very close.
Prediction: Mississippi College 24 West Georgia 23
North Greenville (3-5, 2-4 GSC) at #20 West Florida (6-1, 5-0 GSC)
When: Saturday, November 2nd at 4:00 P.M., ET.
Where: Pensacola, FL
Series:
Last Matchup: 2018 –
Live Stats: http://goargos.com/sidearmstats/football/summary
Radio: http://espnpensacola.com/category/uwf/
Video: https://www.yurview.com/north-greenville-vs-uwf-college-football-11-2-19
Analysis: Nationally ranked West Florida, who has been on fire lately, will be hosting a North Greenville team that was less than a minute away from upsetting the nation's number one team last week in Valdosta State in this Saturday's matchup in Pensacola. West Florida leads impressively over North Greenville in the following categories. Points scored per game with 38 to 17, passing offense yards per game with 240 to 153, defensive points allowed in 10 to 23 and in passing defense yardage per game in 118 to 216. Those are some dramatic differences in favor of West Florida, and with it being at home as well as West Florida just seems like they have been getting better and better as the season goes on, I just don't see too much that North Greenville is going to be able to do on the road against such a team like West Florida. West Florida will need to find a way to contain, preferably with a triple team on North Greenville's stud defensive end, Chauncy Haney, who leads the GSC in tackles for losses at 14 and sacks with 8.5. West Florida cruises in the bay in this one and not close at all.
Prediction: #20 West Florida 45 North Greenville 16
Super Region Two Regional Rankings Analysis
Rankings (In-Region Record) (D2 Record):
Valdosta State-GSC (8-0) (8-0)
Lenoir-Rhyne-SAC (8-0) (8-0)
Bowie State-CIAA (7-0) (8-0)
Wingate-SAC (8-0) (8-0)
West Florida-GSC (5-1) (5-1)
Carson-Newman-SAC (5-2) (5-2)
Virginia State-CIAA (6-1) (6-1)
Mississippi College-GSC (4-2) (4-2)
Virginia Union-CIAA (5-2) (5-2)
Albany State-SIAC (5-3) (5-3)
Analysis: So, just a quick summary of how this works. The top 7 teams in the final regional ranking for each region makes the playoffs, with the #1 seed getting a bye, and the next three seeds being paired with seeds 5 thru 7. The 5-7 seeds can now starting this year be paired according to easy travel for the visiting team and fans, so instead of the way it used to be with #2 hosts #7, #3 hosting #6 and #4 hosting #5, the committee could pair #2 hosting #5 if the travel distance is better than #2 hosting #6 or #7. Hope that made sense. Now for my analysis on the initial regional rankings. I feel as though they have this correct. I would like to have seen maybe Virginia State and Carson-Newman swap, but other than that, I like these rankings. I am a little concerned about two things though. One, is EA, or Earned Access which is where a conference champion who does not make the top 7, can bump the #7 seed out if there is not another team from that conference in the top 7 and more than likely there wouldn't be since we are talking about the conference champion in this scenario. The problem with that and has been for many years, and many schools have experienced the negative side of this, is they get in on what should be called Unearned Access. They did not earn it, but got in because they won their conference, even though they do not look or feel like the better team than that team they just bumped off. It is what it is though and there is nothing can be done about it. Right now, Albany State could go on and win the SIAC and bump Virginia State out of there for example if the final rankings and pairings were today. The other thing I noticed which upsets me but makes me happy at the same time is that Mississippi College is a hair from being in the top seven, which is awesome for them since it has been a long time since they were in the D2 playoffs, but they are on that edge which could cause that EA to bump them off possibly. Let's hope not. The GSC is the best conference out there, and so I am going to believe that three GSC teams are going to get in, whether that is Mississippi College or West Georgia. I was a little shocked West Georgia and Delta State wasn't ranked, but hey, I guess you can't have all the top ten region two teams be from the GSC. I would love to know where to find SOS, or strength of schedules out for these teams, so if you know of a link, send me a private message on d2football.com or email me at my email address below with the link.
All questions and comments can be sent to me at [email protected] . Also, feel free to connect with me on twitter at @jc071172_jay.