GSC Preview Week Seven
October 17th, 2019 10:48pm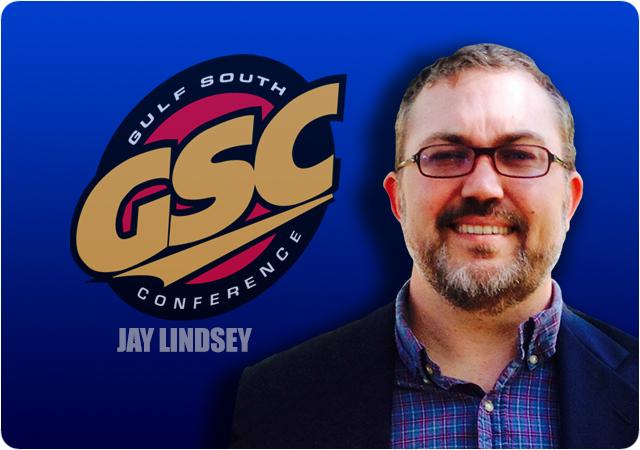 GSC Preview Week Seven
North Greenville (2-4, 1-3 GSC) at Shorter (0-6, 0-4 GSC)
When: Saturday, October 19th at 1:00 P.M., ET.
Where: Rome, GA
Series: North Greenville, 2-1
Last Matchup: 2018 – North Greenville 41-07
Webcast: www.mountaincoastnetwork.com/shorter-hawks
Live Stats: https://goshorterhawks.com/sidearmstats/football/summary
Radio: http://www.mountaincoastnetwork.com/shorter-hawks.html
Video: https://www.youtube.com/watch?v=tdUEVazbAHM&feature=youtu.be
Analysis: North Greenville comes to Rome, GA to face off against Shorter, who is still looking for that elusive victory. Both teams are coming off a shellacking from their games last week, so let's see who shows up with the most heart and desire to win this one. North Greenville is definitely the most talented in my opinion, but very inconsistent. A lot of that is just being so young. Most of their two deep is freshmen and sophomores. Shorter is young too, but as I've said all year, and will keep saying, they have to get better at recruiting, especially the JUCO and transfer ranks. North Greenville is going to try and run with freshman sensation Dre' Williams who has 402 yards on the season, and defense, which is very aggressive at attacking the quarterback, is led by NFL prospect Chauncy Haney who has six sacks and 11 tackle for losses already on the year. I feel as though Shorter is going to try to run a very balanced offense with focus on the passing game led by Tyler Pullum who has thrown for 1089 yards. Their running game isn't bad either with Tupac Lanier leading the way with 336 yards. I think this will be very close, and as in most football games it's going to come down to who makes the least mistakes. Typically, I go with the home game when I feel it is going to be tight, but I've picked Shorter to win twice this year and it hasn't happened, so until it does, I've got to go with the visitors.
Prediction: North Greenville 17 Shorter 16
#24 West Florida (4-1, 3-0 GSC) at West Georgia (4-2, 2-1 GSC)
When: Saturday, October 19th at 2:00 P.M., ET.
Where: Carrolton, GA
Series: Tied, 2-2
Last Matchup: 2018 – West Georgia 27-07
Live Stats: http://www.statbroadcast.com/events/statbroadcast.php?t=1&gid=wega&_ga=2.193186223.368120594.1571431586-37913117.1563910662
Radio: http://www.mainstreamnetwork.com/listen/player.asp?station=wcks-fm&_ga=2.1286451.368120594.1571431586-37913117.1563910662
Video: http://www.uwgsports.com/liveEvents/liveEvents.dbml?DB_OEM_ID=24310
Analysis: This one should be a dandy folks. A very good and nationally ranked West Florida travels to a very good and recently ranked West Georgia team. I really believe this is a game not to be missed if you can help it. West Florida is coming off a bye which translates into plenty of rest and preparation for this one. West Georgia is back safely in the friendly confines of their own stadium, so no extra week to prepare, but I imagine Coach Dean and this team have experience tougher adversity than this in the past. West Georgia's Willie Candler is managing the offense really well right now, and he is a veteran, so tons of experience in big games in the past for him. He also has help in the run game with freshman stud Chauncey Williams who has 530 yards and nine scores so far. West Georgia's defense is fast, talented, and like's to show out when the offense is clicking and they better hope that will be the case because a high scoring offense is what they will face this weekend in West Florida. Austin Reed has passed for 1290 yards and 14 touchdowns and the wide receiving corps is fast and phenomenal. Defense is holding opponents to just 11 points per game. Statistically, West Florida should come out with the win, but I don't know. I like Coach Dean, and veteran Willie Candler along with it being a home game for West Georgia. If West Georgia can establish that run game and win the time of possession, I believe that will be the key to victory for them. I also think West Georgia, after those two losses a couple of weeks ago, has turned the corner and are re-focused.
Prediction: West Georgia 45 #24 West Florida 42
Florida Tech (3-3, 1-2 GSC) at #1 Valdosta State (6-0, 4-0 GSC)
When: Saturday, October 19th at 7:00 P.M., ET.
Where: Valdosta, GA
Series: Valdosta State, 5-1
Last Matchup: 2018 – Valdosta State 51-21
Live Stats: https://vstateblazers.com/sidearmstats/football/summary
Radio: http://talk921.com/
Video: http://www.esenetworks.com/page.aspx?id=5847&page-id=5875
Analysis: Well it's Homecoming in Valdosta ladies and gentlemen for the #1 ranked team in the country and I think they are ready. Even though Valdosta State is coming off a very physical road win against Delta State, these guys just keep reprogramming their brains every week towards next opponent up. Florida Tech is also coming off a pretty bad road loss to Mississippi College last week, and they had some key guys out last week like safety Daniel Welch who is questionable for this Saturday, but this is still a talented and dangerous team. If Valdosta State somehow allows themselves to get enthralled with the Homecoming theatrics, it could wind up becoming a sad Homecoming for the alumni back in town. One thing that I think has hurt Florida Tech lately just like with Delta State, is the last few games, their running game has been their quarterback. I think you have got to be able to have some quality running backs for a quarterback to handoff to or pitch to as well. You can't put everything on your quarterback's shoulders like passing and running the ball because next you'll wind up asking him to snap it and pass and run block for himself as well. Valdosta State does not have this problem though with Rogan Wells passing for 1230 and 11 scores, oh, and he can run it, and does, but the running game is primarily led by Jamar Thompkins and Seth McGill. Defensively, the Black Swarm defense is giving up 14 points and only 129 in the air and 130 on the ground. Florida Tech on the other side is giving up 26 points per game along with 210 on the ground. That is not good going up against a team in Valdosta State who is rushing for 286 per game. I see lots of points and long runs in this one, unfortunately for Florida Tech, they will be by players wearing black.
Prediction: #1 Valdosta State 38 Florida Tech 10
West Alabama (4-2, 1-2 GSC) at Delta State (3-3, 2-2 GSC)
When: Saturday, October 19th at 7:00 P.M., ET.
Where: Cleveland, MS
Series: Delta State, 35-27-3
Last Matchup: 2018 – West Alabama 17-14
Live Stats: http://stats.statbroadcast.com/broadcast/?id=264026
Radio: https://portal.stretchinternet.com/dsu/
Video: ESPN+ https://www.espn.com/watch/
Analysis: I think this is another good matchup. West Alabama makes the long drive to the Delta coming off a confidence rebuilding win against Shorter last week, while Delta State is licking their wounds from the last two week's losses against the two best teams in the GSC. Statistically, these two teams are about even as they come. I think it comes down to these two quarterbacks: Jack McDaniels for West Alabama and Breck Ruddick for Delta State. Which of these two guys are going to make the least mistakes? I also want to watch how West Alabama's veteran offensive line handles a fast and deeply talented Delta State front seven. These guys get to the backfield as fast as you can say grease lightning. Delta State has the home crowd to their advantage along with that most unique first down public announcer and that by itself is advantage Delta State. Close all the way till the very end on this one.
Prediction: Delta State 24 West Alabama 20
All questions and comments can be sent to me at [email protected] . Also, feel free to connect with me on twitter at @jc071172_jay.