GSC Preview Week Six
October 11th, 2019 2:52am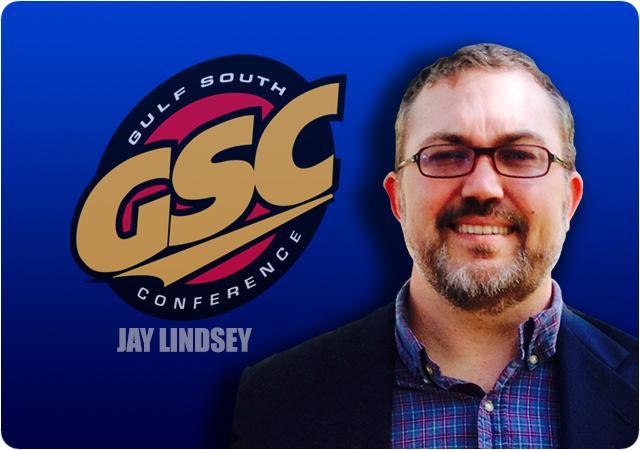 GSC Preview Week Six
Here are this week's games along with analysis and predictions. One note before you start reading is that #25 West Florida has a bye this weekend, so they will be sipping their margaritas by the bay watching all the great GSC action this weekend. This is also one of those weekends I could easily go 0-4 in my picks. It is just getting to be more difficult every week to gauge these tough and improved GSC teams.
Shorter (0-5, 0-3 GSC) at West Alabama (3-2, 0-2 GSC)
When: Saturday, October 11th at 5:00 P.M., ET.
Where: Livingston, AL
Series: West Alabama, 6-0
Last Matchup: 2018 – West Alabama 48-17
Live Stats: http://www.statbroadcast.com/events/statmonitr.php?gid=weal
Radio: https://onlineradiobox.com/us/wsly/?cs=us.wsly&played=1
Video: https://www.youtube.com/channel/UC9QFNiTJ44DAGiyfyOlw95Q?view_as=subscriber
Analysis: It is West Alabama's Homecoming this weekend when Shorter comes to town, and I can smell the deep fried goodness and that heavenly smokin' aroma all the way down here in Tallahassee. Now to the game. Shorter comes in averaging 17.6 points a game, 190 yards passing, 100 yards rushing. They are allowing almost 42 points a game, 300 yards passing and 226 yards rushing. West Alabama is averaging 34.6 points a game, 267 passing yards, 137 rushing yards, and they are allowing 24 points on defense along with 224 yards passing and 155 on the ground. On paper, West Alabama wins, but Shorter is getting better and better every week. They had West Florida at the half all knotted up at 14 and only lost by 10 to West Georgia. West Alabama is struggling mightily in the kicking department, and hopefully they were able to lure a soccer player to the football team this week by whatever means possible. Even though it is homecoming, kicker Tre Jackson's status on playing will be a game time decision which you have to expect the worst, and so I see another missed field goal and perhaps a couple of missed extra points. Special teams is well, special, and for a darn good reason as West Alabama definitely knows all too well.
Prediction: Shorter 27 West Alabama 26
#1 Valdosta State (5-0, 3-0 GSC) at Delta State (3-2, 2-1 GSC)
When: Saturday, October 11th at 7:00 P.M., ET.
Where: Cleveland, MS
Series: Delta State, 20-17-1
Last Matchup: 2018 – Valdosta State 59-28
Live Stats: http://stats.statbroadcast.com/broadcast/?id=264025
Radio: https://portal.stretchinternet.com/dsu/
Video: https://portal.stretchinternet.com/dsu/
Analysis: Delta State will host the #1 team in the country after experiencing a devastating loss to West Florida last weekend, but Coach Todd Cooley I believe is embracing this challenge, and I like that. Now will his team do the same thing? Listen, Valdosta State is playing smart, disciplined football right now, but let's not forget, this team has some talented playmakers as well, who just happen to be maximizing their potential from a mental aspect of the game also. Again, on paper, Valdosta State runs away with this one, but Delta State has never been the type of team to back away from a fight or lay down for anyone. Valdosta State is scoring 43 a game, with an even balance of 244 yards passing and 271 rushing. They are allowing only 15 points a game and 121 in the air and 118 on the ground. Delta State on the other hand is scoring 23 points, 161 yards passing, and 189 rushing per game, while allowing 24 points, 221 in the air, and 95 on the ground. I don't see Valdosta State having their way this Saturday running the ball, and so I see them passing, but you have to be darn careful with this Delta State secondary. They are a bunch of pickin machines. Valdosta State quarterback, Rogan Wells is on fire with his level of efficiency. If he can continue that against this talented secondary, that should open up the running game more and more. If he struggles though, in addition to Delta State finds that two headed monster running tandem in Rico Owens and Deion Dampier again, it could be a long drive home back to Georgia. I feel an upset on this one.
Prediction: Delta State 17 #1 Valdosta State 16
West Georgia (3-2, 1-1 GSC) at North Greenville (2-3, 1-2 GSC)
When: Saturday, October 11th at 7:00 P.M., ET.
Where: Tigerville, SC
Series: West Georgia 1-0
Last Matchup: 2018 – West Georgia 31-7
Live Stats: http://livestats.streamlinehosting.net/nguathletics/football/xlive.htm
Radio: N/A
Video: ESPN+ https://plus.espn.com
Analysis: West Georgia was able to regain some of that winning confidence last week in their win over Shorter, but they have to dive right back into the thick of it with a highly confident North Greenville team and on the road as well. West Georgia is averaging almost 26 points a game, 227 passing, and 189 rushing, while allowing 25 points, 169 through the air, and 205 on the ground. North Greenville is close to 20 points a game, 165 passing, and 174 rushing. Defensively, they allow 210 in the air and 152 on the ground. This was a very tough pick because both teams have showed their fair share of inconsistency so far this season. I feel as though West Georgia is the most talented team, but that North Greenville is playing with the most heart, and they have the momentum right now in a big way. If West Georgia's Willie Candler and Chauncey Williams can get things going early though, I think West Georgia will get the win, but if they struggle throughout, I give the edge to North Greenville's new quarterback Bryce Fields and Dre' Williams. Let me say this also, both Chauncey and Dre' Williams are playing spectacular football right now. I'm not sure if they are blood related, but they definitely are related when it comes to talent on the football field. Tough pick, but I will go with the momentum and home field in this one, but it will be close.
Prediction: North Greenville 24 West Georgia 21
Florida Tech (3-2, 1-1 GSC) at Mississippi College (2-3, 1-2 GSC)
When: Saturday, October 11th at 8:00 P.M., ET.
Where: Clinton, MS
Series: Florida Tech, 5-0
Last Matchup: 2018 – Florida Tech 31-24
Live Stats: https://www.gochoctaws.com/sidearmstats/football/summary
Radio: https://www.gochoctaws.com/watch/?Live=43&type=Live
Video: https://www.gochoctaws.com/watch/?Live=43&type=Live
Analysis: Florida Tech and Mississippi College both are coming off of losses and so both are looking to get back into that win column, so this should be a good one. Florida Tech along with myself will make the long trip to Mississippi while Mississippi College will be hosting Military Appreciation Day. So let's see how these two teams stack up against one another. Florida Tech is averaging almost 31 points a game, passing for 280, and running for 161. Mississippi College's defense is allowing 31 per game, 190 thru the air, and 220 on the ground. Florida Tech, defensively, is giving up 24 points, 174 yards passing, and 198 yards rushing, while Mississippi College is averaging 21 points, 80 passing and 182 running the ball using that option attack of theirs. On paper, you have to lean towards Florida Tech who is being led by freshman sensation quarterback Mike Diliello, but Mississippi College is definitely an improved team and they are very scrappy and if you can't figure out how to stop that option of theirs, you're toast. I think Mississippi College will look at a lot of tape in Florida Tech's loss last week to see what they can do similar to confuse the freshman and if they can play mistake free meaning no turnovers, than I feel Mississippi College will win this one.
Prediction: Mississippi College 28 Florida Tech 23
All questions and comments can be sent to me at [email protected] . Also, feel free to connect with me on twitter at @jc071172_jay.